Judge Rinder was shocked after catching his Strictly Come Dancing partner Oksana Platero buying a kinky cane online!
Ooh la la!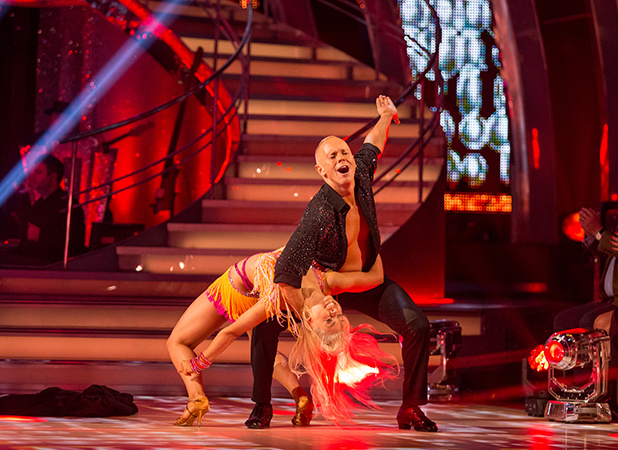 The criminal barrister, who has his own ITV daytime show, told
Daily Star
he initially thought the cane was a prop for an upcoming dance but given how strict Oksana is in rehearsals, he's now wondering if maybe it's for something else!
He joked: "I caught her online searching for canes. I thought it was a prop for a routine. Now I'm not so sure. You don't want to get on the wrong side of her. She is a force of nature and very strict."
We all saw that during their first training session together when Oksana kept Judge Rinder in line by using his own 'ssh ssh ssh' catchphrase against him!
Oksana is a new addition to
Strictly Come Dancing
this year but she's no stranger to competition having done five series of
Dancing With The Stars
over in America.
She said this week: "I absolutely love [Judge Rinder]. He's a very talented dancer and he will surprise everybody and I'm positive we're going all the way to the finale."
They've certainly started on a good foot (no pun intended!) after woing the judges and viewers with their cha cha cha during the first live show. Thanks to Judge Rinder ripping off his robes to reveal a VERY ripped chest, the dance clip went viral and is now the most viewed
Strictly
performance in its history!
Not that Judge Rinder - real name Robert Rinder - is too fussed. Appearing on ITV's
Good Morning Britain
this week, he said: "I tend not to watch myself. I'm forced to by Oksana… I'm forced to do all sorts of things by Oksana. She's a very forceful woman."
"I don't think [I will win] at all," he added. "I'm just enthusiastic and having a good time. I don't really have a dance background."
Watch Judge Rinder talk
Strictly
and his courtroom return: