Kim Kardashian West's bodyguard swept in to protect her on Wednesday when a notorious prankster attempted to kiss her famous bum.
The 35-year-old reality star was been snapped by paparazzi as she walked into a building in Paris, when Vitalii Sediuk appeared from nowhere and seemed to aim a smacker at Kim's rear end.
But her bodyguard made sure that didn't happen.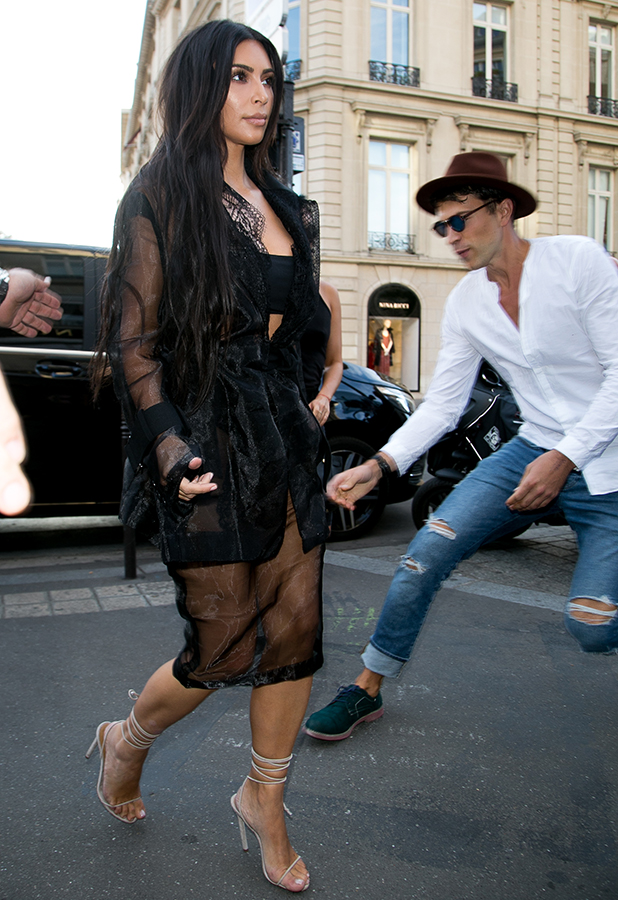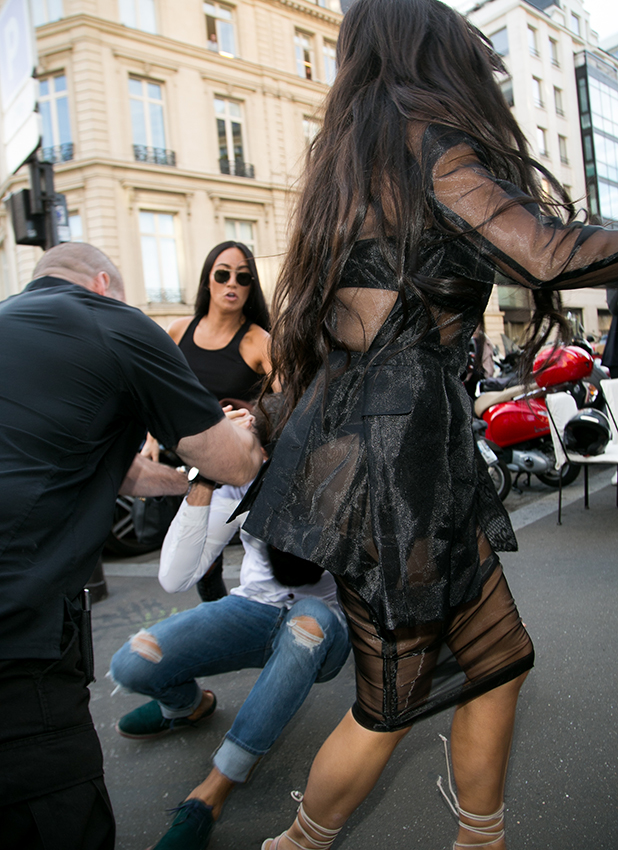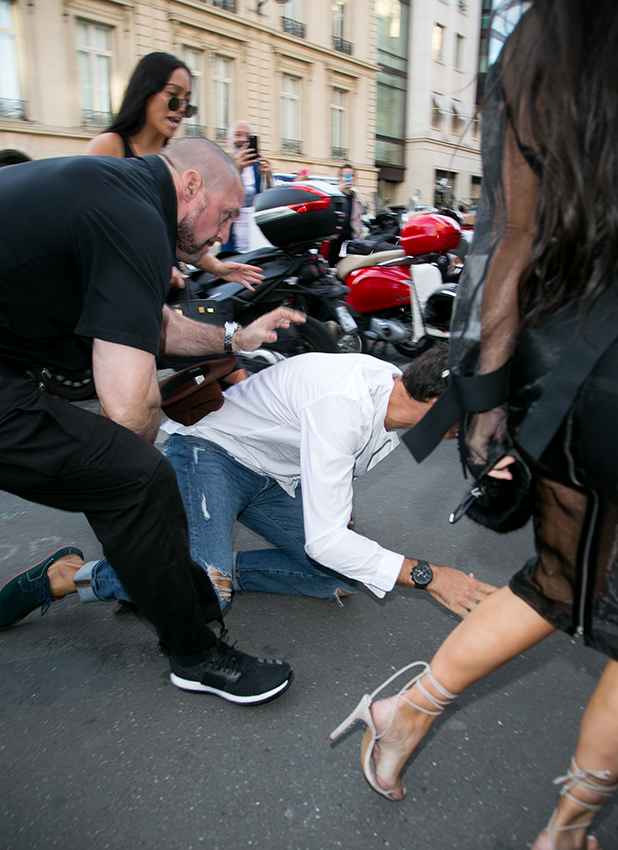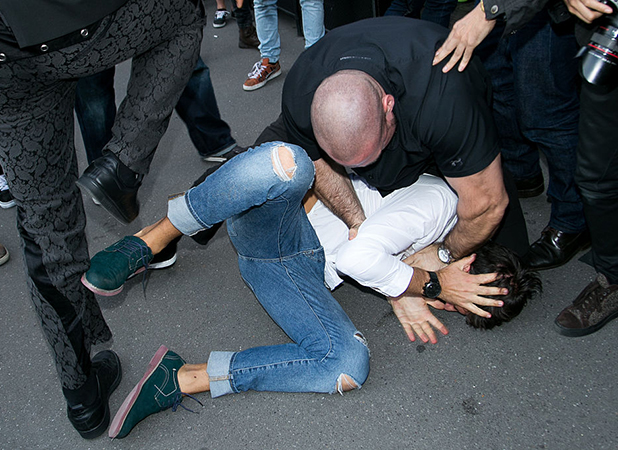 A video posted to Instagram by Kim's make-up artist Mario Dedivanovic shows the moment Vitallii made his move only to be wrestled to the ground by security guard Pascal Duvier.
Mario commented: "Look but don't touch... Of course @pascalduvier crushed him."
According to
E!
– which airs the Kardashian family reality shows – Kim has told French authorities she wants to file a complaint against Vitalii following the incident on Wednesday (28 September).
Vitalli, meanwhile, took to Instagram himself to claim he was protesting against Kim's alleged use of bum implants, something she's always vehemently denied. She even took a butt X-Ray in an episode of
Keeping Up With The Kardashians
once to prove doubters wrong.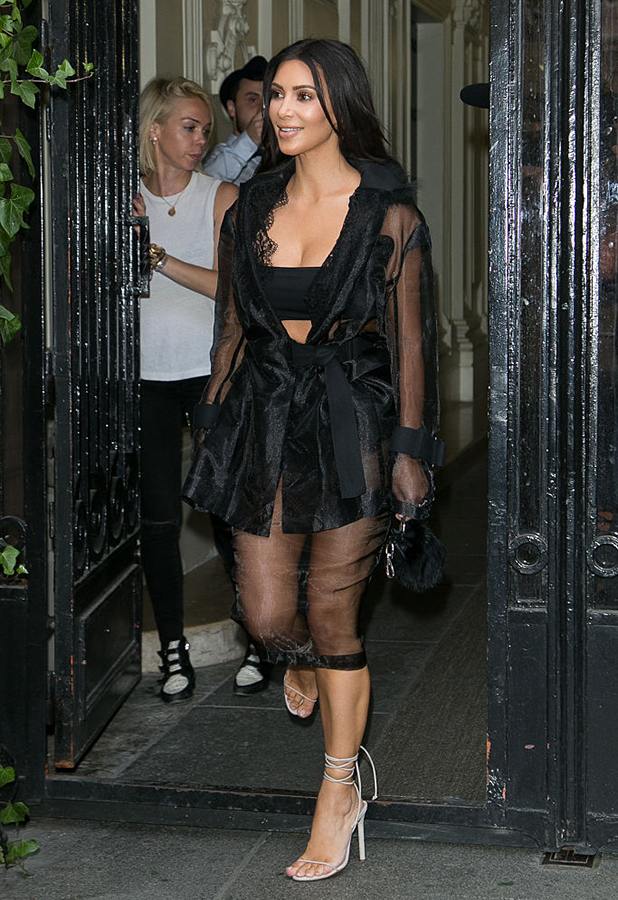 "I was protesting Kim for using fake butt implants," wrote Vitalii.
"I encourage her and the rest of Kardashian clan to popularise natural beauty among teenage girls who follow and defend them blindly. P.s. I was sitting there outside the posh restaurant to use free wifi and eating my ice-cream. When all of a sudden, the pack of paparazzi came out and the car with
Kim Kardashian
. I swear I didn't know she was going to be there. So I had to come out with an idea very fast. Does it mean if I don't go to celebrities, they come to me? Lol
"Have a nice evening everybody! I have to finish my ice-cream..."
It's the second time Kim and Vitalii have crossed paths: the first time was also in Paris, two years ago, when a man, believed to be Vitalli, lunged at her and tried to pull her to the ground, only for her bodyguard to again halt him.
Poor Kim.