Stephanie Davis has had enough of "ridiculous" rumours about her pregnancy.
The latest one came after the ex-
Hollyoaks
actress, 23, posted a photo to Snapchat in which her baby bump wasn't visible, leading to a slew of speculation that she'd given birth already but was keeping it a secret.
As if, says Steph!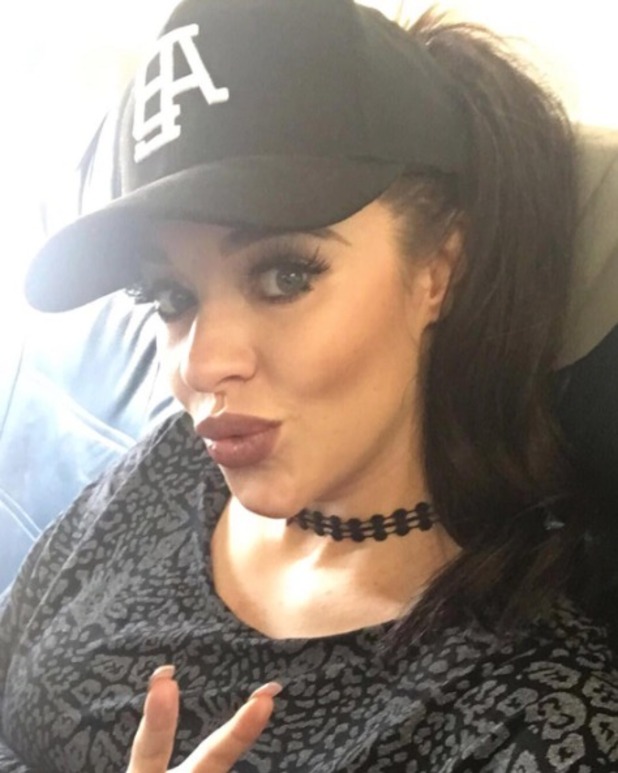 Writing in her latest
OK magazine blog
, the star said: "I can't cope with these ridiculous rumours you know! As if I came on holiday to give birth! It makes no sense. To start, I'm nearly 6 months pregnant so my baby is sitting quite low – that photo didn't even show my stomach and I even have a bigger bump that I should right now!
"I have to just laugh at it as it's quite funny. It is ridiculous though, I just don't get it."
Stephanie is nearly six months pregnant with her first child, a baby boy. The baby's father is her ex-boyfriend, Irish model Jeremy McConnell, whom she met in the
Celebrity Big Brother
house in January but split from in May after a rocky romance.
She's no stranger to odd rumours about her pregnancy: another one, after she'd just announced her happy baby news, claimed there wasn't any baby at all!
Stephanie previously called the suggestion "vile" and when she revealed her baby bump for first time in July on a magazine cover, she tweeted: "To all them trolls, haters and nasty people who have not let me enjoy my pregnancy, you can see my bump and my scan when you buy a copy. Up yours."
She's currently on holiday abroad with her family.
Yesterday, she couldn't help gushing about her unborn son on Twitter, saying: "Is it possible to love someone so much. I can't believe I'm carrying a beautiful baby that I wanted for so long. The love I have is crazy...
"Hard to get my head around that ill get to meet him soon,after him being in me for so long. Im SO lucky I could just cry, love him so much. Until your a mummy or daddy u won't get it, sorry to bore you all, I just love him so much it actually hurts my heart, luckiest girl ever."