Katie Price has been all over the place lately promoting her autobiography Reborn which, of course, means loads of Pricey interviews and we all know she's not one to hold back...
From comparing exes' penis size to talking ex-husband Peter Andre and current husband Kieran Hayler's betrayal, the 38-year-old has hit the headlines more times than we can count in the past few days.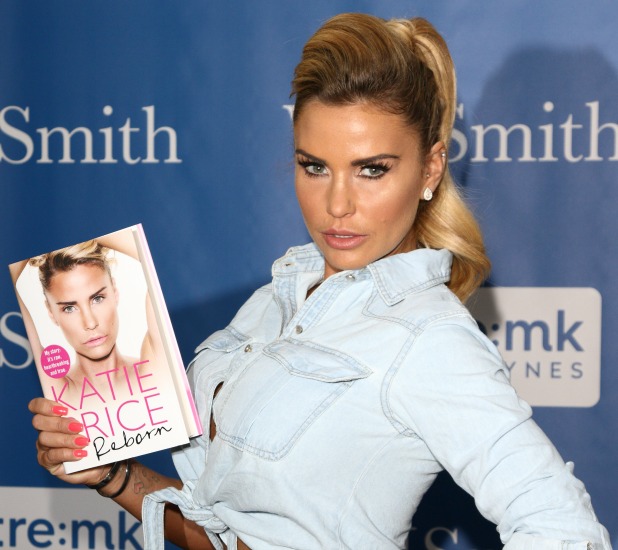 Here's 11 of her biggest interview bombshells so far:
1. Casually comparing the penis size of former lovers
She's revealed ex-fiance
Leandro Penna was so impressively endowed she'd frequently end up with cystitis
. "I am being crude but when it goes in it is like 'ugh'. He was big," she said during her
An Evening With
in Gateshead, adding: "Kieran's is big as well – Google it, I can only have the tip." (Via
The Sun
.)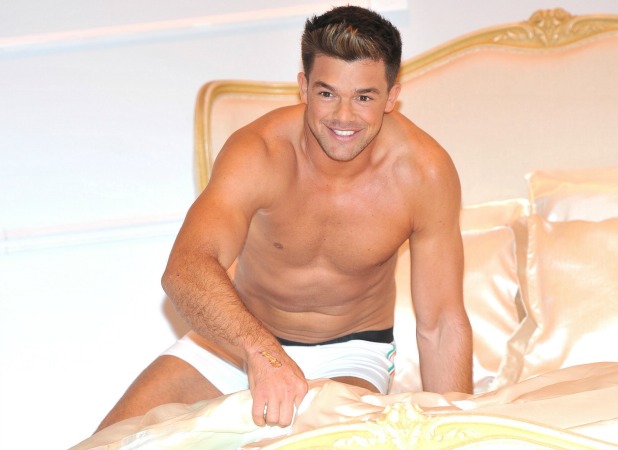 2. Admitting she was "obsessed" with ex-husband Peter Andre
During a chat with us at
Reveal
, the former glamour model confessed she'd been
shattered when Peter left her in 2009
after nearly four years of marriage. "I didn't want to leave him at all. I was obsessed with him. I loved him. It destroyed me - it took years and years."
3. Explaining her boobs are so big she ripped her top on live TV
While being interviewed on ITV's
This Morning
's Facebook Live, she casually revealed her top had just ripped on air because her breasts are too large. "My boobs are so big, just before we went live I heard a rip and thought, 'Oh my God, is my boob hanging out?'" FYI: It wasn't.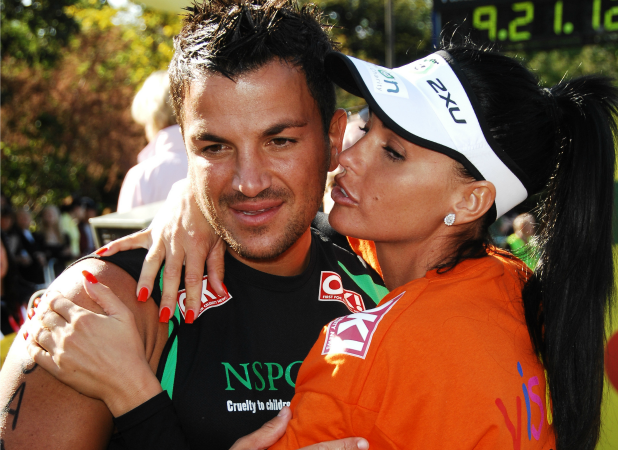 4. Confessing she thought she'd killed Kieran's lover Jane Pountney
Katie's husband Kieran had a sexual affair with her (now ex-) best friend Jane Pountney. During her Gateshead Q&A (via
The Sun
), Katie described how she first caught them on a beach in Cape Verde. "I stood there for 30 seconds thinking 'Oh my God,' and then grabbed the back of her head and pulled it right back. I heard her neck crick. She didn't move. I thought, 'F**k! Have I murdered her?'"
5. Revealing she's had threesomes in the past and been with a woman
The thrice married businesswoman told her Gateshead audience (via
The Sun
): "I have had time with a woman, not a relationship. Only when I am drunk, never sober. You know when you're with your mates like in a room, mucking about. Like the Playboy mansion?" According to The Sun, she then added: "I have like had threesomes and all of that. It was years ago."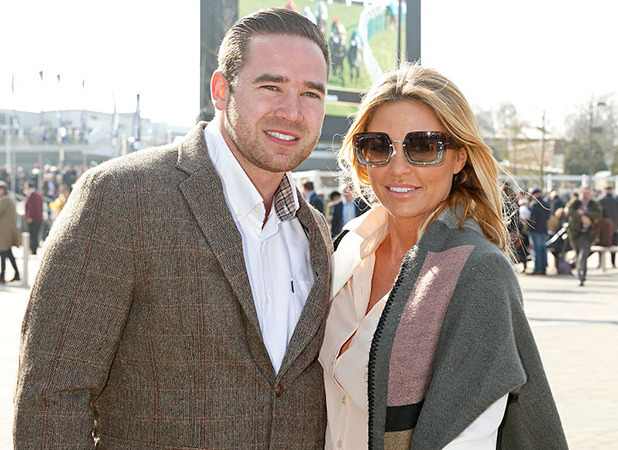 6. She wanted to hurt Kieran by writing about his affair with Jane
Her seventh autobiography
Reborn
is largely focused on the
discovery and aftermath of Kieran's affair.
She told
OK magazine
she wanted to name and shame Kieran and Jane: "I wanted to hurt them both. I wanted everyone to know how f**king bad they were to me. I know it's strange because although I'm with Kieran, I want to hurt him at the same time."
7. Saying she'd be sick if Jane ever said sorry
Katie writes in her autobiography that Jane has never apologised for her actions. In an interview with
OK magazine
, she added: "I think I would be sick [if she ever said sorry]. I genuinely think I'd throw up."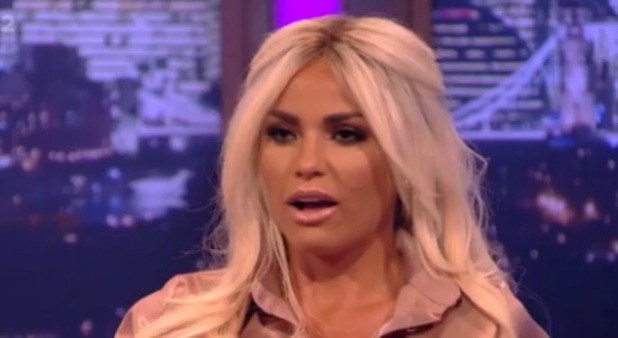 8. Joking about a threesome with X Factor hopefuls The Brooks
While appearing on
Xtra Factor
, Katie was asked for her thoughts on The Brooks, both 17: "I told them tonight, they're so gorgeous and I'm backing them all the way and I guarantee they'll be in the top ten."
9. Suggesting Michelle Keegan and other female celebrities wear too much make-up
She had to clarify this comment after being quoted in a magazine as saying
Michelle and others layered on the slap too heavily
and she'd love to strip them back. "Funny things get twisted! For the record @michkeegan is one of the most beautiful stunning perfect women I've seen and doesn't need makeup."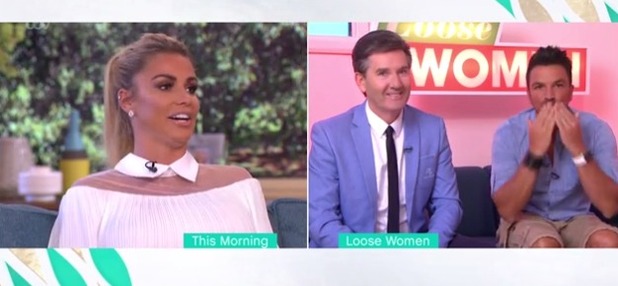 10. Advising woman to watch porn with her husband
While helping answer viewers' problems on
This Morning
she advised a woman who's husband has a porn addiction to simply join in. According to
The Mirror
, she said: "Join him! I haven't got a problem with a man who watches porn. Just to clarify I don't watch porn with Kieran, we don't need to."
11. Peter Andre blows a kiss
When she was appearing on ITV's
This Morning
and ex-husband Peter Andre was on
Loose Women
the same day, there was a video link up between the two studios in which Peter blew a kiss at the
This Morning
camp. For many, it was pretty exciting as it's the first time Katie and Peter had appeared on camera together since their split (even if they weren't in the same room).
12. Saying she'd go on Tinder if she needed a fourth husband
She took Kieran back after his affair and says it's made them stronger than ever but cheekily, in an interview with us, she said she wouldn't be averse to
trying Tinder if she ever found herself single
again! "I hate being single. I'm a happy home bird. I love the comfort and love involved in a marriage. And if I'm ever single in the future.....there's always Tinder."
Katie's
Reborn
is out now.