Judge Rinder has proven he can solve any problem going so he was the perfect man to answer a few dilemmas written 'anonymously' this week by the Good Morning Britain team.
After his Monday interview on the show, the legal whizz sat down to film a special video in which he tackled three problem letters from three anonymous members of staff.
Not that they stayed anonymous for long!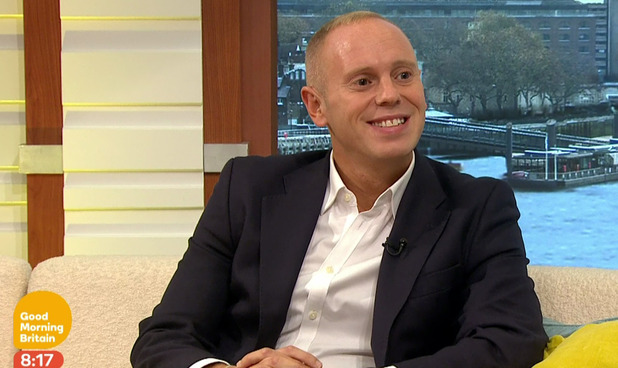 The fun segment started off with Judge Rinder reading a letter supposedly sent in by
GMB
co-host Piers Morgan or, as 'Piers' called himself, a "close friend of the Dalai Lama" after Piers' interview with the spiritual leader last week.
The letter read:
"Dear Judge Rinder,
"My issue is not a legal one but one that involves the workplace. I'm the best at what I do but my colleagues just don't seem to appreciate my wisdom. It seems every time I open my mouth I'm scolded for interrupting. What can I do to make them see i'm always right?
"A close friend of the Dalai Lama."
Judge Rinder responded: "Well, Piers, yes, it must be exhausting to be you. I'm surprised, frankly, that after that much time in front of the mirror you have any energy to come and sit here."
Ouch!
The other problems included one staff member apparently worried about "becoming the Bridget Jones of the office" and another who fretted that his popularity and party lifestyle were making early mornings a struggle.
Can you guess who they were?!
Watch the Judge's verdicts below!
And don't forget to catch Judge Rinder in action on
Strictly Come Dancing
!