Peter Andre swiped Susanna Reid's lipstick on Good Morning Britain!
The popstar was on a Bun Run at the ITV studios on Wednesday morning, visiting all the daytime shows to collect money for Macmillan Cancer Support.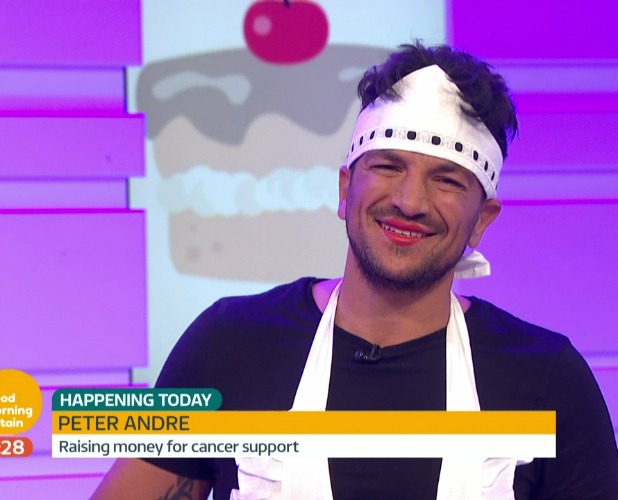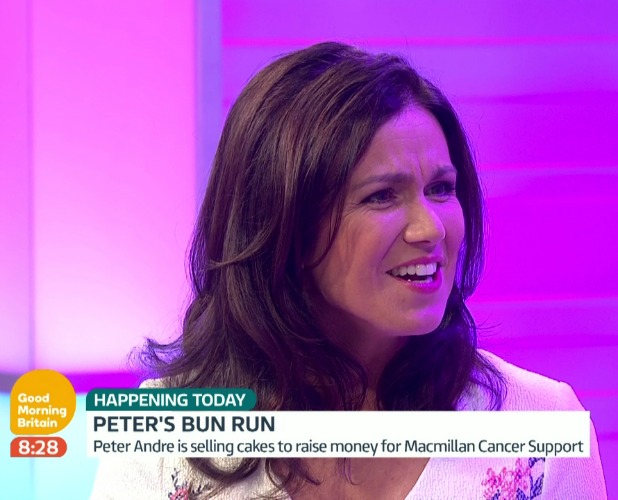 Arriving on the
GMB
set, Susanna couldn't help noticing Peter's lips were a famiiar colour...
"Are you wearing my lipstick?!" quizzed Susanna.
"Yes," said Peter. "Listen, you know what's scary about this is that I actually quite like it!"
"I actually quite like it, that's even more scary," said Susanna.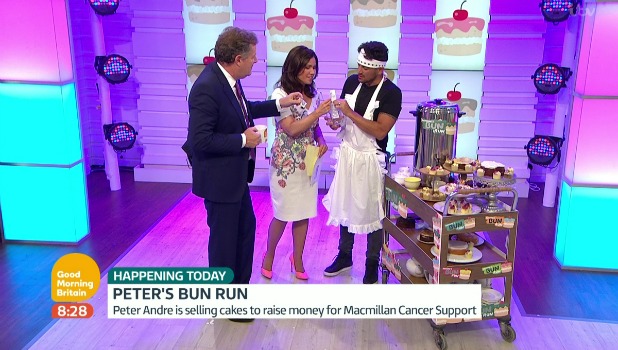 Peter, 42, was promoting Macmillan Cancer Support's Coffee Morning, which takes place Friday, 30 September, and encourages people to get together for cake and coffee while donating money to charity.
He was selling cakes to raise money and later appeared on
Loose Women
and
This Morning
as well.
"It's important," said Peter. "It's all about getting friends and family together to raise money. As we know, millions of people are going through this and what Macmillan does is support from the beginning, from the diagnosis, right through to the aftercare."
Piers donated £20 on air, while Susanna joked she would go one better and give £30.
It's an important subject for Peter as he tragically lost his brother Andrew to cancer in 2012. The following year he set up the Cancer Research UK Peter Andre Fund to increase awareness, improve early diagnosis and help save more lives.