Ex On The Beach: Jordan Davies admitted he was "gutted" to have to leave the show - even if he did nominate himself to be given the boot...
The self-proclaimed 'King of
Ex On The Beach
' was kicked off of the show in the last episode,
after Charlotte Dawson was forced to make a choice between her ex-boyfriend Alex staying in the villa or Jordan.
One boy had to go home and, unluckily, for Jordan his time on
Ex On The Beach
was cut short...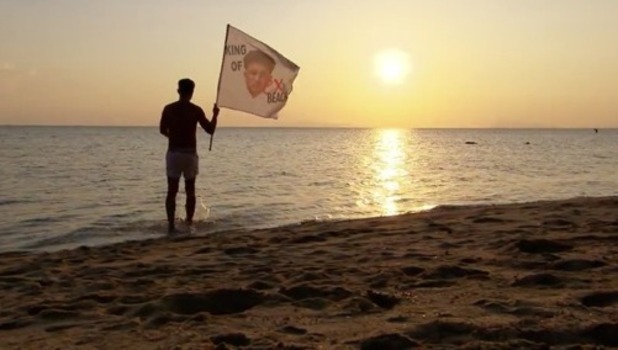 So what happened?!
Jordan had been sent to the beach, along with Charlotte and Jem Lucy, to meet the new arrival. They had all been sharing their nerves at the newcomer being their ex, with Jordan predicting their little trip wasn't going to end well.
He said: "I've got a weird feeling today that something bad is going to be coming."
You weren't wrong, Jords.
Charlotte's ex of six years, Alex, emerged out of the sea and it soon became clear that there was a lot of unfinished business between the duo. Both Charlotte and Alex described each other as the "love of their lives" and Charlotte revealed her hopes of the pair rekindling their relationship.
Alex, meanwhile, is hesitant. He told Charlotte something "needs to change" for them to work as a couple, and accused her of being "shady" and texting other guys when they were dating.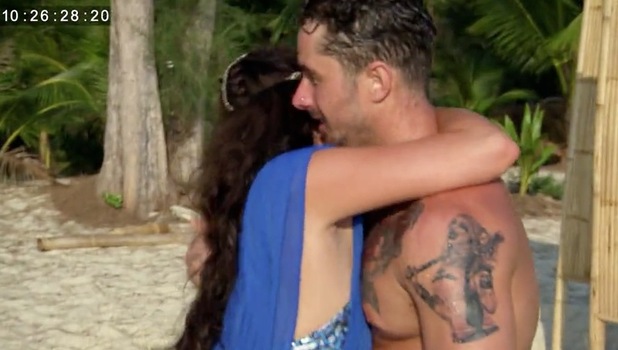 The exes were clearly up for trying to clear the air, though, so it was a no brainer when Charlotte was told by the Tablet of Terror that she had to choose one boy to leave the beach immediately: Alex or Jordan.
Jem said: "Jordan's a goner," while Alex admitted the situation was pretty "brutal."
To the camera, Charlotte claimed: "There's no way I can send Alex back because he's the love of my life for one, and he's just got here... it's just ridiculous."
Struggling to pluck up the courage to send Jordan packing, Charlotte claimed: "I can't do it."
So, deciding to being a gent, Jordan told Charlotte he would leave and give her the opportunity to sort things out with Alex. He told her: "You two have got stuff to sort, so I'll go," before saying his goodbyes.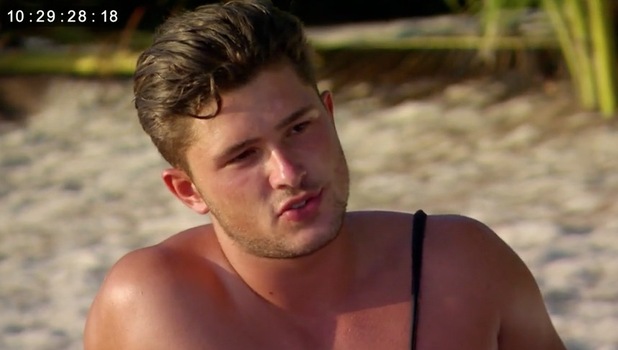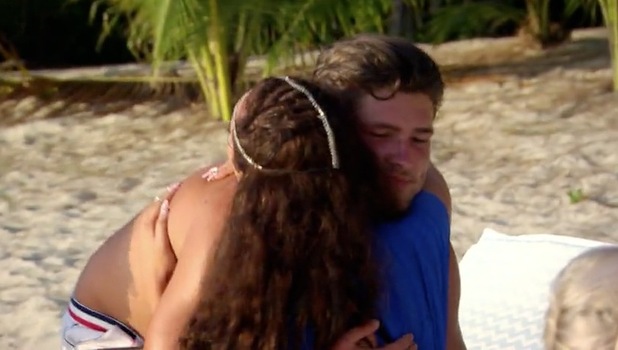 Jordan added privately: "I'm absolutely gutted, but there's not much you can do. It's the end of the road."
We'll be sad to see him go. Our favourite Jordan moment:
when he got Chrysten's name wrong and called her Christine before swooping in and making his move.
Something tells us he may secretly have been pleased with his swift exit, as Jordan had found himself in the bad books of many of the girls in the villa.
In the space of a number of days, Jordan had moved on from Holly Rickwood, to Charlotte and then to Chrysten. He enjoyed a night in the penthouse with Holly,
before taking Charlotte on a date and declaring he would stay loyal to her
- only to hours later end up in bed and lock lips with Chrysten.
Of course, his actions didn't go unnoticed and Holly, Charlotte and Kayleigh (who has also kissed Jordan this series) were quick to criticise him.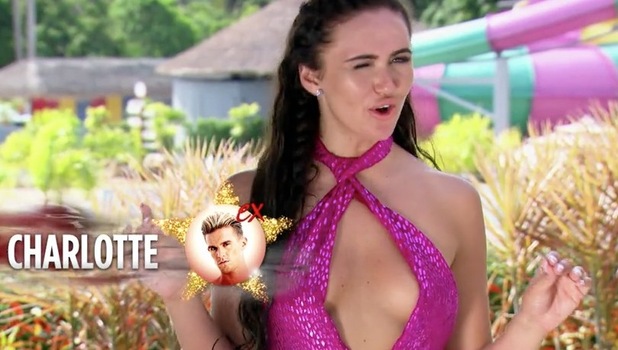 Charlotte said: "Me, Kayleigh and Holly have realised we've all got something in common - Jordan. He's been slipping fingers up the three of us."
"He's always been second best with us," Holly told the girls. "I only did it to piss off Conor, you only did it because Bear was a pr*ck..." "And I got with Bear first before Jordan," Kayleigh added.
Holly then hit out at Jordan for getting with Chrysten so soon after Charlotte and added: "As soon as Chrysten said that he was the best looking, he was over there in 30 seconds."
Charlotte was pretty annoyed and revealed that Jordan had been whispering in her ear all night, telling her that she and him were the villa's new "power couple." She said: "He just think he's the f**king dog's b*ll*cks with all the birds... I can't be arsed now. He's f**ked it."
Ouch.
Ex On The Beach continues Tuesday 4 October at 10pm on MTV.
Follow us on Twitter @RevealMag for all your celeb, fashion and beauty news!
Fancy winning some GREAT prizes? Check out Reveal Competitions here!