EastEnders, Corrie, Emmerdale, Hollyoaks: we take a look at tonight's top soap stories…
EastEnders, BBC1, 7.30pm
As the Fowlers stew over the house they lost, tensions build, and Martin's furious when he discovers who has rented Sonia's old place – the Kazemis.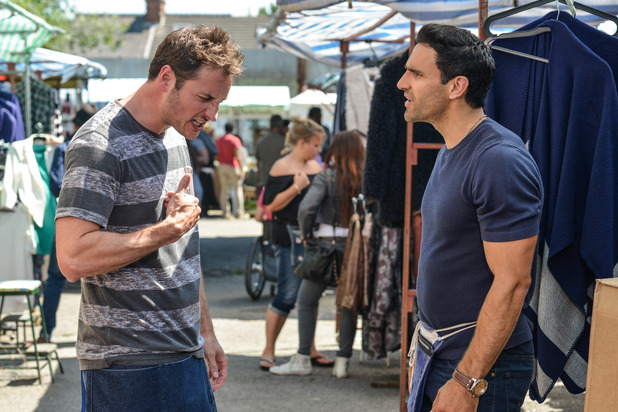 A fuming Martin confronts Kush, but as they square up in the Square, it soon becomes clear Kush knows nothing about it. When they realise Carmel is behind it, will they come to some sort of agreement?
Coronation Street, ITV, 8.30pm
Maria's devastated following the news that Ozzy has cancer and needs to be put down. With his passing imminent, Kirk and Maria share fond memories of the dog, and are distraught when Ozzy breathes his last.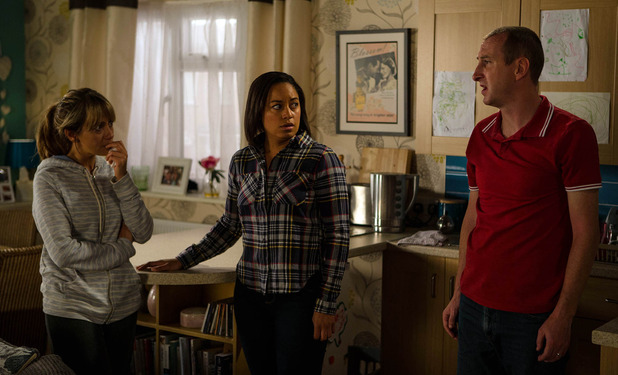 But this is all great news for Caz, who relishes the opportunity to get closer to Maria by being a pillar of strength to her grieving friend. Is Caz getting too close for comfort though?
Emmerdale, ITV, 7pm & 8pm
Chas is suspicious of Charity's good mood and immediately realises something's going on between her cousin and Cain. Charity's outraged when Cain denies it and has a go at him.
With Chas warning her Cain will never love her like he loves Moira, Charity fronts it out, but in private she's worried Chas is right.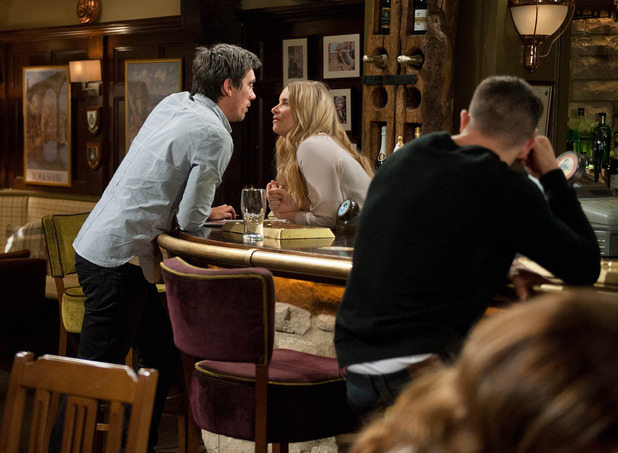 Meanwhile, Cain has decided he is ready to go public when he spots Brenda gossiping and comes up with the best way to announce the news. As word spreads, how will Moira feel when she finds out?
Hollyoaks, C4, 6.30pm
Mercedes begs Freddie to keep her arrest quiet from Joe, but Joanne's determined the groom will find out the truth before he can marry Mercy. She turns up at the Roscoes', but Freddie handcuffs her to the banister so she can't get to Joe!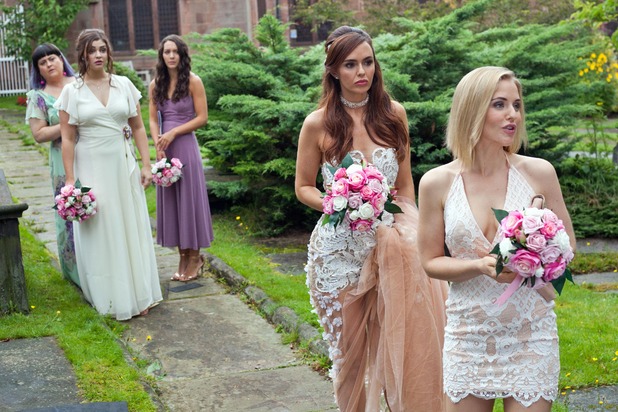 Mercedes gets ready for her big day and dazzles her family with how elegant she looks. Meanwhile, Celine is preparing to marry Diego for the cash, but she's still heartbroken over Jesse.
As the McQueens arrive at the church, Joe is nowhere to be seen, and Jesse's in hot pursuit of Celine. Will either wedding go ahead?