On today's This Morning hosts Holly Willoughby and Phillip Schofield met a David Beckham fan who has spent £20,000 on surgery to look like the former footballer.
And he wants to spend another £30,000 to achieve his ideal appearance.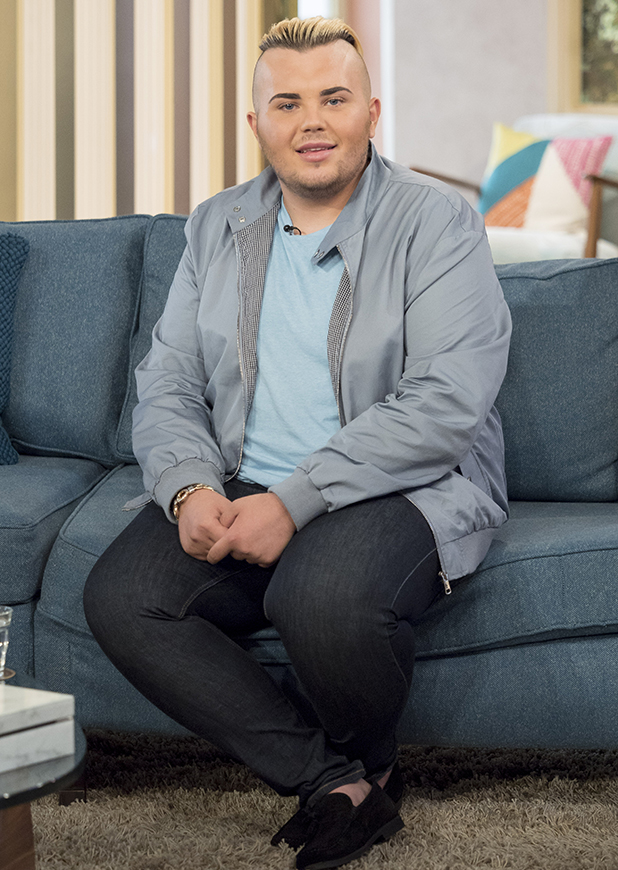 Jack Johnson, 19, made headlines over the weekend when he told a newspaper he was thousands of pounds in debt after undergoing procedures such as lip and cheek fillers and tan injections to look like Becks.
And on Monday he appeared on ITV's
This Morning
, where Holly and Phillip grilled him on whether he realistically thinks he can ever look like Beckham, and if he's truly happy.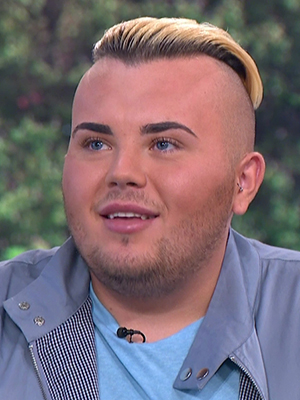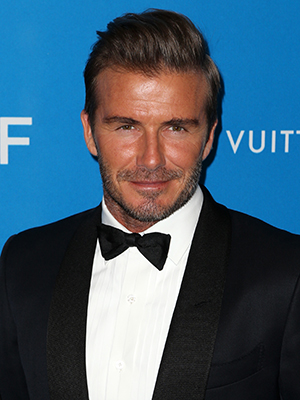 Phillip pointed out Jack doesn't have the same toned body or bone structure as Beckham, saying: "It's going to be very hard for you to look like him. "
"Obviously I know I don't look like him, I'm not that stupid," said Jack. "But I have a long way to go to get to my goal of looking like him. Easily another 30 grand. It will cost money and operations to look like him."
"Obviously I'm not slim, like him or have the six pack but I do want a gastric band," added Jack, who said doctors have "kicked him out" when he's asked about the band in the past.
"I've told them I really need it and it will change my life. I've had problems all my life with weight and I'm not doing it as a quick way to lose weight. I've tried every diet in the book, every exercise and I can't do it, so I need the gastric band to help me. And when I have that done I have to still exercise and eat healthily.
"I know I don't look like David Beckham at the minute but I feel happy and amazing about myself. I've been in the best place ever this past year.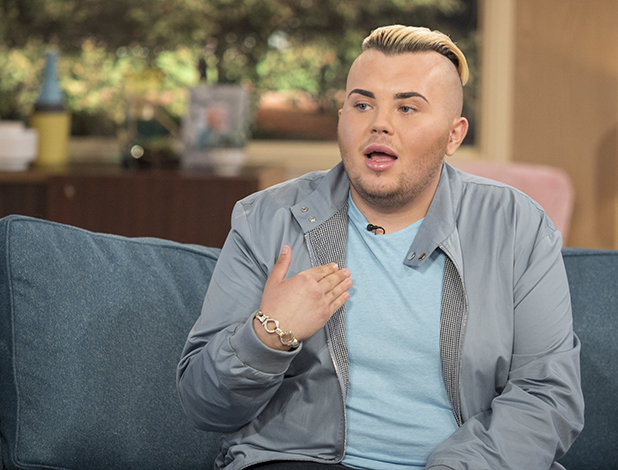 Jack confirmed he's had cheek, chin and lip fillers, an eyebrow lift, teeth veneers, and tanning injections once a month "to try and get his skin tone."
When Holly asked if he worried about impact of procedures on his long-term health, Jack said: "I understand that but I'm doing something to make myself happy. In forty years if something happens to me, it's my own fault. I know it is. But all I'm bothered about is as long as I stay happy."
Phillip agreed happiness was very important, while Holly asked if rather than spending all the money and putting his health at risk, perhaps Jack should learn to love who he is know.
"I know what you mean but not really," said Jack. "I'm happy looking like David Beckham and being like David Beckham and I want his lifestyle."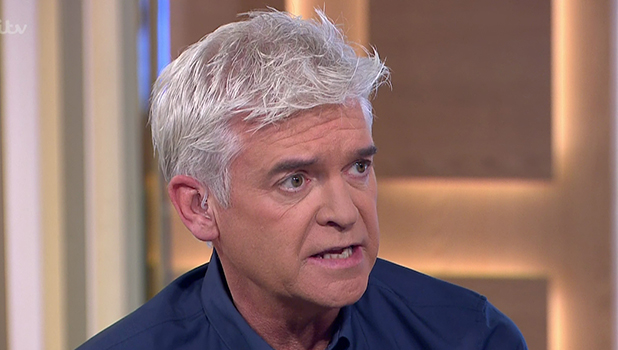 Phillip, however, pointed out Becks earned his lifestyle by being an international sportsman at the top of his game, and questioned what Jack's talent is to earn that sort of lifestyle.
"I don't know," said Jack. "I know this sounds very big headed and cocky but all my life I've always known I've been different. I never fit in anywhere, school, anywhere and I believe I should be on TV, acting or presenting."
He added: "I want to work my butt off to get it. I'm not someone who wants stuff chucked at me. I would work my butt off to get my goal."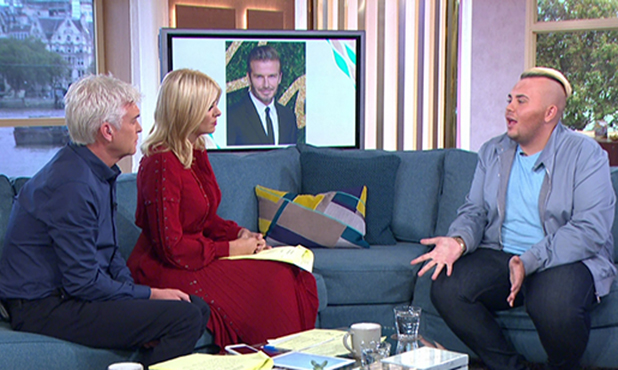 Unemployed Jack refuted claims he'd used his benefits to pay, saying he'd taken out loans and was now £19,000 in debt, leading Holly and Phillip to express concern about how he'd repay that money. Jack admitted he wasn't sure.
Phillip ended the interview by saying: "You've set yourself such a massive goal way off in the distance that you will never get to that level of happiness until you love yourself."
But Jack replied: "I do love myself, I just want to look like David Beckham. Who doesn't? No one can say he's ugly or unattractive. Even people who aren't a fan."