X Factor band Yes Lad had a pretty hard time at the Six Chair Challenge, arriving on stage to a chorus of boos after the audience continued to react to what had happened just minutes ago.
The poor boys - Joel, Cian, Sonny, Lewis and Luke - were unlucky to arrive for their performance just after judge Louis Walsh chose to send Girl Next Door home, which the audience were not happy about.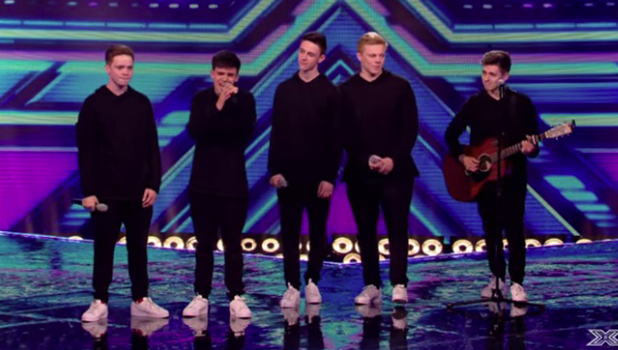 With the audience booing, the band had to stand on stage and wait until the could be heard. So awkward and pretty unfair, right?
"They're not booing you, you're booing me," assured Louis.
Speaking on ITV's
This Morning
, Joel said: "We walked on to boos because of the act before and we must have been stood on the stage for about ten minutes with the booing and then we had to sing."
Luke agreed: "They only showed a minute but it was ten."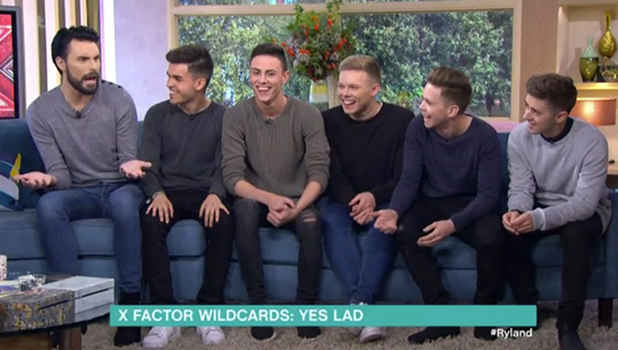 Cian then said: "They cut it down on the edit but we stood there, with the boos, then they had to change something with the camera, then we said, 'We're
Yes Lad
!' And they all booed! It was hard enough doing the Six Chair Challenge and coming on to boos. It was really tough."
Luke said the whole day had been "horrible" as the band had only decided on their song the day before, and had been practising like crazy and fretting about something going wrong.
Yes Lad initially won a seat at Six Chair Challenge, booting Ottavio and Bradley out of their chair. But in a twist, Louis then brought the two boys back and gave them the seat he'd just given Yes Lad!
Luckily the boys, they have been given a second chance after being selected by Sharon Osbourne as the wildcard act for Louis Walsh's boys category.
We've always wondered how the acts don't know the wildcard announcement is coming when the film crew arrives and sets up. Surely it's a dead giveaway? Well, Cian explained it's because the group were told producers wanted to film something for
Xtra Factor
!
"We were all at my house, they brought a camera crew down and said we were doing stuff for
Xtra Factor
with Rylan, then we got a call from Sharon and found out each judge had nominated for another category. So Sharon had nominated us for Louis."
Joel added: "We can always count on Sharon!"
The groups heading to Louis' Judges' Houses are: Yes Lad, 5 AM, Skarl3t, Four of Diamonds, The Brooks, Ottavio and Bradley and Tom and Laura.