Katie Price has clarified that report she's had 11 boob jobs in just one year, saying her quotes have been misunderstood.
The mother-of-five spoke about her breast surgery on an episode of her TLC show
Katie Price's Pony Club
, saying: "I haven't actually had them done that many times but this past year, eleven times."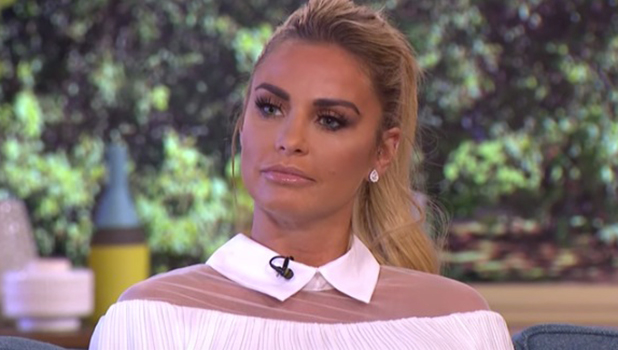 But appearing on ITV's
This Morning
, the 38-year-old said she meant she'd had 11 consultations about her boobs this year, rather than going under the knife 11 times.
"They've misconstrued it," said Katie, explaining she only meant she'd seen her surgeon 11 times because of the problems she's had with her implants over the year.
"I have been back to Brussels 11 times to sort the problems."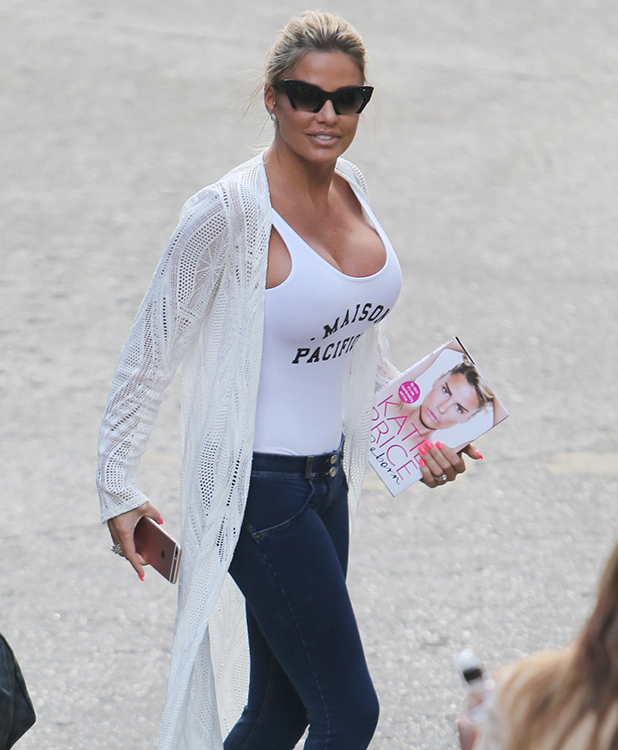 Katie's problems began when she appeared in Celebrity Big Brother
last year.
There were complications from a previous op and she was in pain throughout her time in the house, saying after she'd won the series that she'd been on painkillers and antibiotics.
Fellow contestant Katie Hopkins memorably remarked: "Pricey is still struggling to keep one of her boobs inside her body and has been told it will have to be removed when she leaves the house. It has started to smell like my dead hamster."
But now Katie P is fine and the problem has been fixed, although everyone has noticed she's gone back up to a larger implant size after vowing after her last op to decrease her bust.
"I absolutely love my new pair," she said. "I'm not changing them! The surgeon gave me a choice and said, 'What size do you want back in?' I said, 'Just go for the big one again.' And I'm staying like this now. They've been in about three months."
Katie – who was promoting sixth autobiography
Reborn
on the show - said she doesn't know what size the implants are as she doesn't need to wear a bra anymore.
She added: "As for my face, I only have fillers and Botox – no surgery."