X Factor hopeful James Hughes seems in with a good chance of securing a place at judges' houses thanks to a blistering performance at the Six Chair Challenge.
The full episode airs on Saturday night (24 September) but a preview clip shows James, 17, launching into his performance of 'Proud Mary' by Tina Turner and blowing everyone away!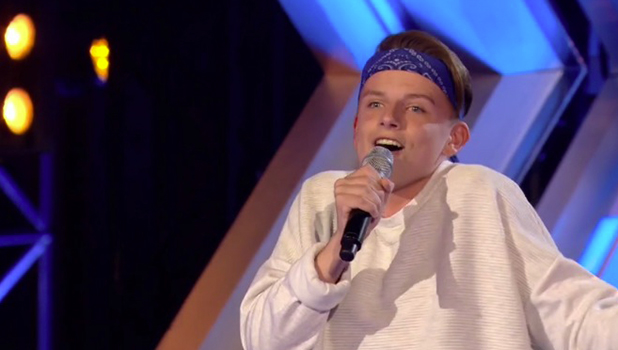 James starts off slowly before building up to a high-energy performance, belting out the chorus… and it seems like the judges LOVE it!
Just look at their reactions!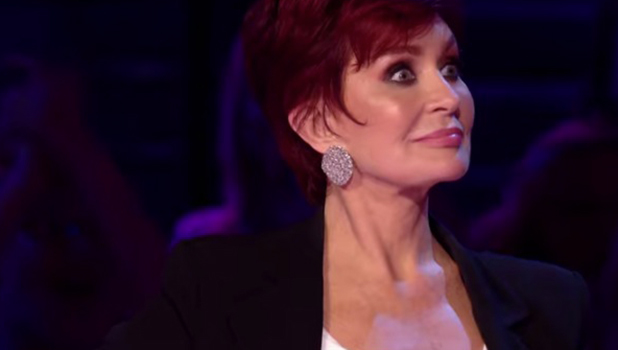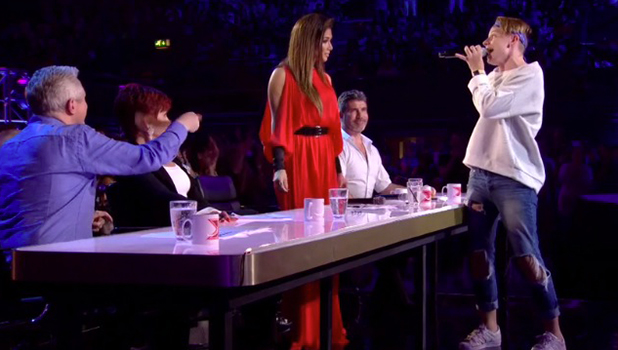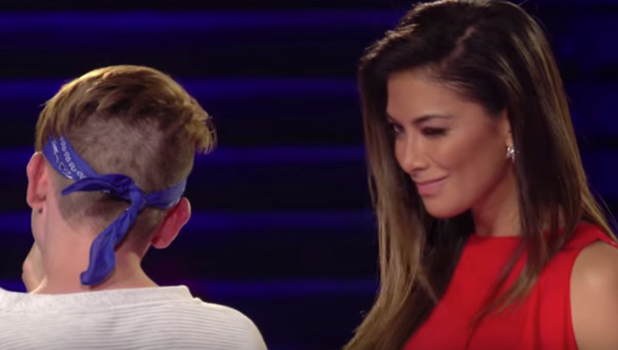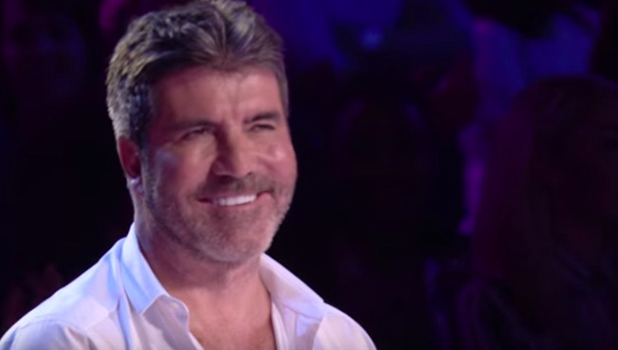 Nicole Scherzinger's out of her seat dancing, Sharon Osbourne looks stunned, Louis Walsh is dancing in his seat, and Simon Cowell is just grinning like a Cheshire cat!
That all adds up to a pretty good chance of a seat, right?
Watch it yourself!
Though this is
X Factor
and we all know the unexpected can happen: each judge only has six chairs to fill with contestants they want to take to judges' houses, but they can chop and change throughout the Six Chair Challenge. So just because you gave a brilliant performance and secured a seat doesn't mean you're safe as the next contestants can outperform you and steal that seat for themselves. Probably awful fro the hopefuls but great TV for us!
Nicole is mentoring the boys this year so it's her decision whether James joins her at judges' houses or not. He blew the judges away in his room audition with a gorgeous rendition of Etta James' 'I'd Rather Go Blind' causing Simon to sit up and take notice!
Meanwhile, Simon has the girls, Sharon has the overs and Louis will mentor the groups.
X Factor
's Six Chair Challenge kicks off Saturday 8pm on ITV.