Katie Price had Eamonn Holmes and Ruth Langsford in giggles this morning when she joked that Eamonn was her mystery lover Mr X!
The former glamour model has tongues wagging about the identity of Mr X after including a story about him in her sixth autobiography,
Reborn
, in which she included the anecdote:
"He was like a cordless drill on a multi-speed setting!"
All she's confirmed is that Mr X was married but separated with kids at the time of their relationship, and their affair ended when she saw him with other women on a night out.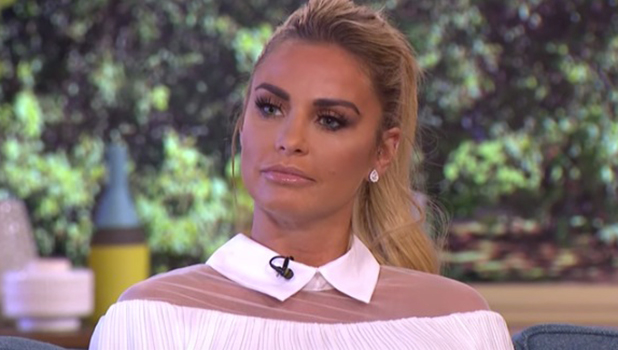 At the start of her interview on
This Morning
on Friday (23 September), a grave sounding Eamonn said: "I want to ask you and look you in the face, so you can tell us: are you now in a position to confirm that Mr X was not me?"
Katie paused before saying: "Well… sorry, Ruth. I'm really sorry. But he's like a cordless drill!"
Cue laughter all around!
"Are you ever sorry you asked a question?" replied Eamonn.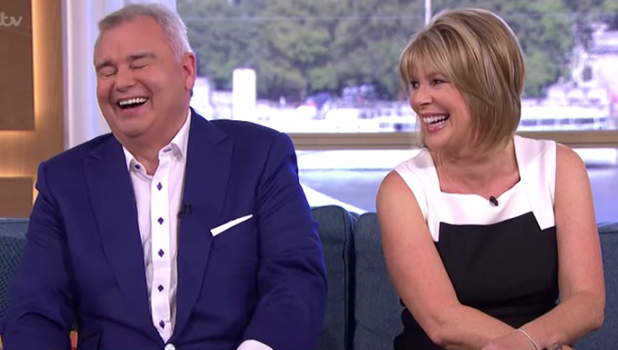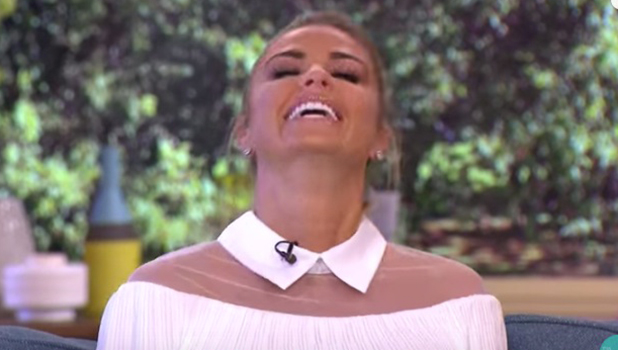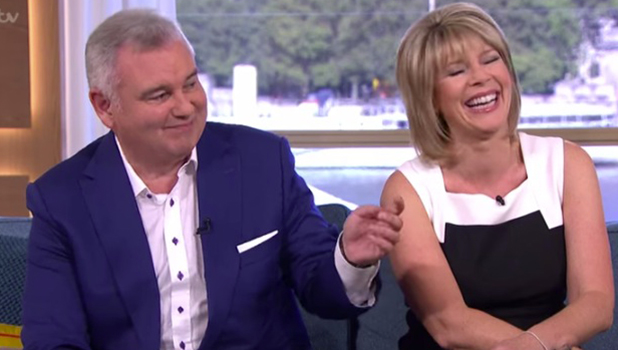 Turning back to the
actual
Mr X, Katie said she has no intention of naming him herself but she guesses his name will eventually come out. "It's not a kiss and tell thing. It was just part of my life which is why I didn't name him," she explained. "It's not because I'm trying to hide anything. He's remarried now and I don't want to stir up trouble."
She added: "He has no injunction or anything. I just feel I didn't need to name him. But loads of people met him so it will come out."
As for internet rumours about who Mr X may be, she simply said: "I think it's quite funny."
In
Reborn
, Katie explains how she met Mr X through a friend in Los Angeles and they began texting while she was in LA and Mr X was back in the UK. She agreed to meet him at her house just hours after returning to the UK and they ended up kissing.
When they did eventually sleep together, she wasn't too thrilled, writing: "Put it this way: if I'd needed a shelving unit erected, he would have been the perfect man. Instead of handling men gently and passionately like most women want to be handle, he was like a cordless drill on a multi-speed setting! In fact he reminded me of a red Bosch that I have in my garage."
Ouch.
Reborn
is out now.