When David Beckham takes on a challenge, he doesn't like to do things by halves.
And so after his pal Guy Ritchie nominated Becks to do 22 push ups for 22 days to raise awareness of suicide among military veterans, the former footballer went all out.
He's been sharing footage of himself doing the press ups ever since and we were particularly impressed by Becks' efforts on Thursday (22 September).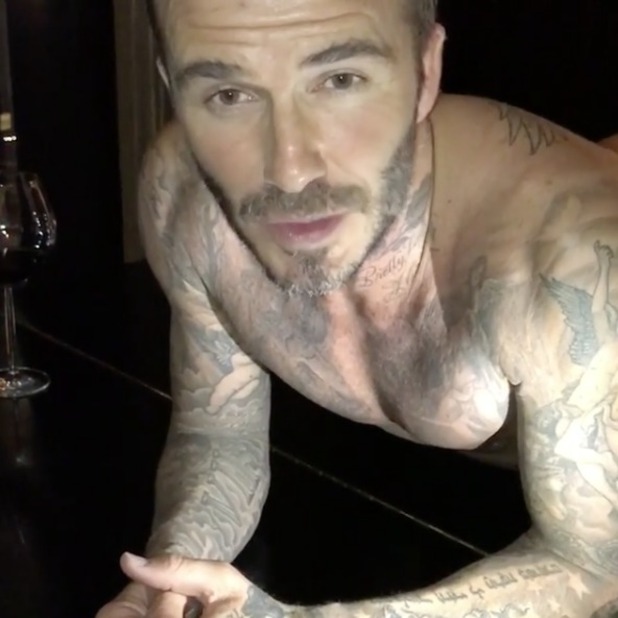 The star stripped down to some rather small white undies and did his exercises on top of a piano!
With some classical music playing thanks to David's pal Dave Gardner, who is dating Liv Tyler, Becks looked totally scrummy as he dropped and gave us 22.
The boys even had a couple of glasses of wine on the piano top, too. What a life!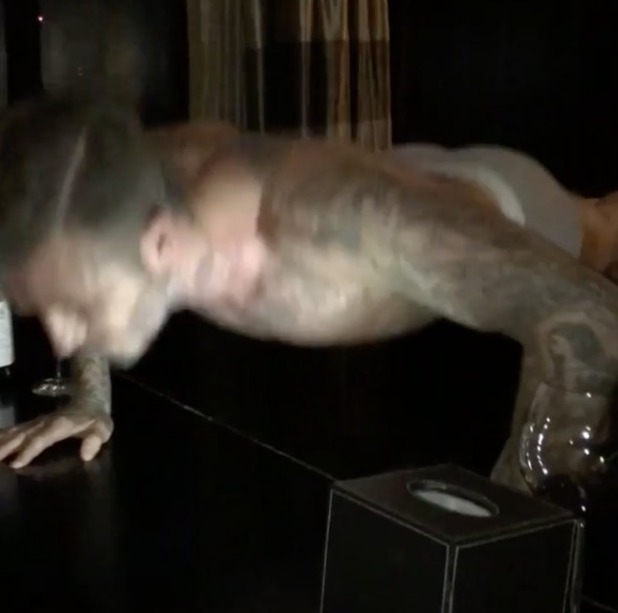 Becks began his challenge earlier in the week with some press ups on his very fancy-looking plane. Note the fact that he hardly breaks into a sweat during the gruelling challenge.
What a pro!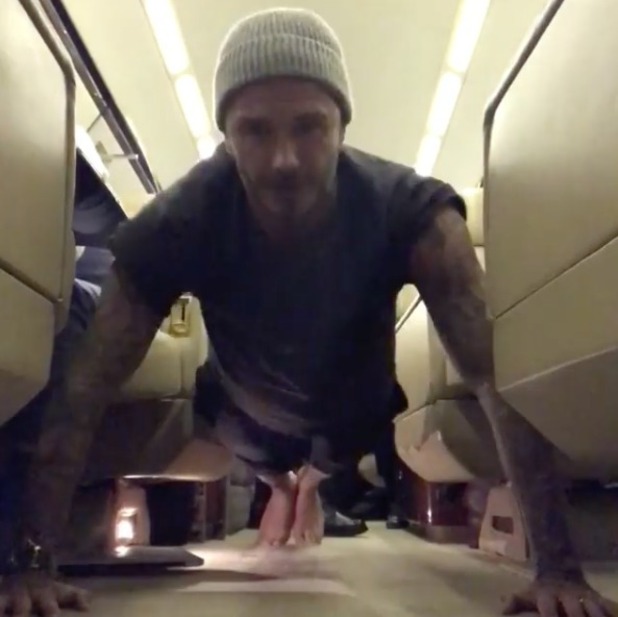 And he's not the only celeb to get behind the social media campaign, which encourages people to do 22 press ups to raise awareness of the 22 military veterans who commit suicide each day as a result of post-traumatic stress disorder.
David said, "I am doing what Guy [Ritchie], Jason [Statham] and Charlie [Hunnam] are doing and supporting, respecting and appreciating all the service men and women and their sacrifice.
"We shine a light to support and help save lives."
Follow us on Twitter @RevealMag for all your celeb, fashion and beauty news!