Paul Hollywood's got one over on the paparazzi hanging outside his house by revealing he's actually in Germany!
The master baker made headlines on Thursday (22 September) when he chose to
follow Great British Bake Off from BBC to Channel 4
, where he's signed a
three-year deal to stay as a judge
.
So clearly everyone wants that first photo of him post-deal.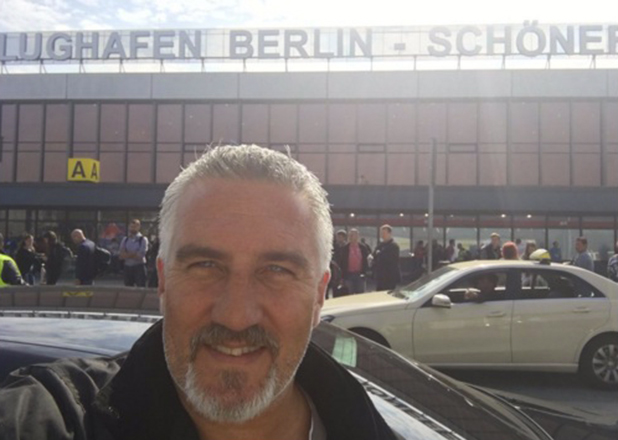 And now we've got it! But rather than a paparazzi photographer snapping Mr Hollywood, it's Paul himself who shared the photo on Twitter.
Posing outside the airport in Berlin with a big smile on his face, he said: "Pic for the paps and reporters outside the house… See you over here soon?"
One fan simply replied: "Well played."

Paul's decision to stay with
Bake Off
and its makers Love Productions, while co-judge Mary Berry quit out of loyalty to the BBC, has caused a huge reaction among viewers. Daily Mail even featured a Jan Moir column on today's cover with the headline: "Sweet, loyal Mary... and a greedy rat."
Friday's @DailyMailUK #MailFrontPages pic.twitter.com/BaDcwsEp49

— Daily Mail U.K. (@DailyMailUK) September 22, 2016
Much has been made of comparing Mary's decision to remain at BBC because it "nurtured" her and the show, with
Paul's choice to jump to Channel 4 for a rumoured seven-figure salary
. One report has suggested he was offered £7 million, but others have said £1.5 million is more likely.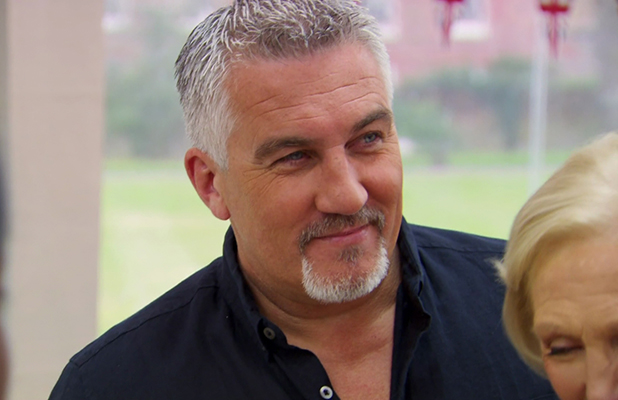 Paul explained his decision in a statement yesterday, saying: "Since I was a kid, baking has been part of my life. The seven series inside the tent have created some great memories. Best of all, I have felt so pleased to experience other people getting the baking bug, just as I did when my dad helped me make my first loaf.
"The Great British Bake Off has brought baking to the nation and we've seen people from all walks of life and backgrounds experience the highs and lows of competition, and more importantly helping each other.
"It's been a huge part of my life in the past few years and I just couldn't turn my back on all that - the bakers themselves, the bakes, the team that makes it, and of course the tent, the bunting, and who could forget… the squirrels. So I am delighted that I will be continuing as a judge when Bake Off moves to Channel 4."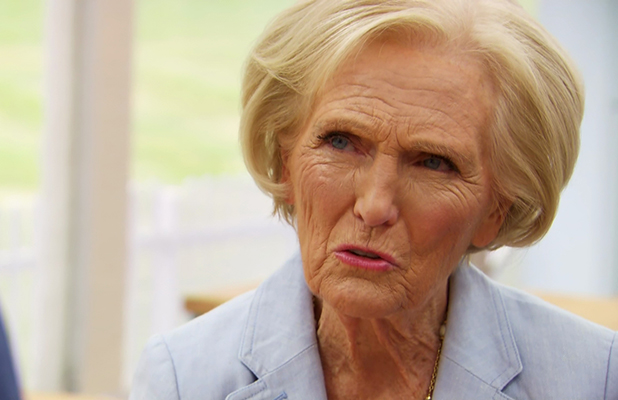 Mary, however, had a different approach, saying: "
My decision to stay with the BBC is out of loyalty to them
, as they have nurtured me, and the show, that was a unique and brilliant format from day one. I am just sad for the audience who may not be ready for change, I hope they understand my decision. I wish the programme, crew and future bakers every possible success and I am so very sad not to be a part of it."
The show's hosts Mel Giedroyc and Sue Perkins have also quit, saying they are saddened that BBC lost the rights to Channel 4.
BBC had aired
Bake Off
since 2010 but when the contract came up for renewal this year, the corporation couldn't match the money offered by Channel 4 to makers Love Productions.
The seventh series currently airs Wednesdays at 8pm on BBC One, but from 2017 the show will air on Channel 4, starting with a celebrity special in aid of Stand Up To Cancer.