Sinitta has described Brad Pitt and Angelina Jolie's split as a "real shame"… and clarified her quote about their divorce was taken out of context.
The former popstar dated Brad, 52, back in the 1980s so when she appeared on ITV's
Lorraine
this week, she was of course asked what she made of the Brangelina bombshell.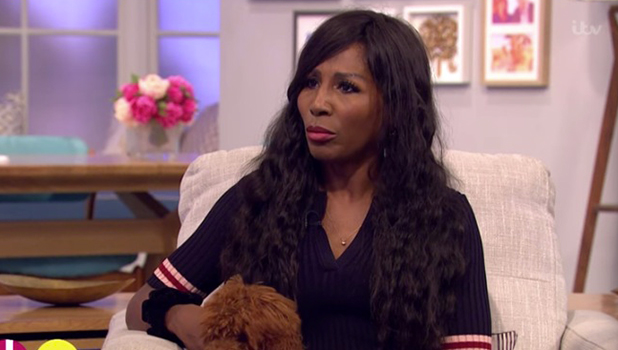 "It's a real shame," she said.
"I am sure they will continue to be great co-parents. With the children, it's the hardest thing in the world because when you split up it causes the children a lot of pain and you have to think about them."
Sinitta, 52, was speaking from experience. She adopted two children, daughter Magdalena and son Zac, with then-husband Andy Willner, but they have now split. Brad and Angelina, 41, meanwhile, have three adopted children and three biological children.
Speaking of dating Brad, Sinitta added: "The chap I knew was from a very religious family, very family orientated and he was a really lovely, lovely guy."
Sinitta also clarified a headline this week declaring she had nothing to do with Brangelina's split. Sinitta explained she'd been phoned by a journalist for her reaction, to which she said it wasn't anything to do with her. Which then became a denial that she was the cause of the split.
She laughed: "I'm really sorry, he hasn't left Angie for me!"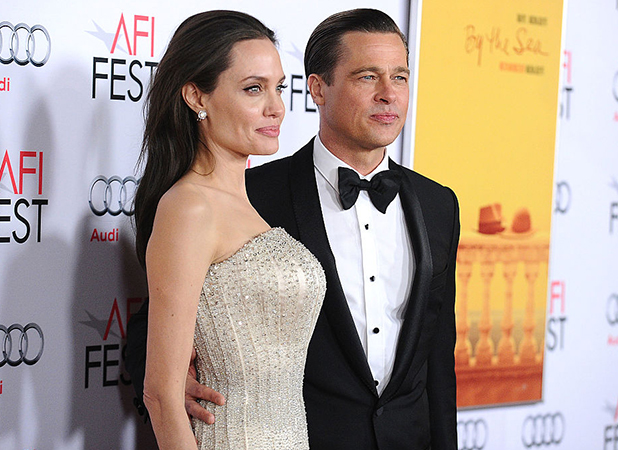 Angelina filed for divorce from Brad on 19 September citing irreconcilable differences. It's believed she's requested full custody of their six children with Brad having visitation rights. They're parents to Maddox, 15, Pax, 12, Zahara, 11, Shiloh, 10, and twins Vivienne and Knox, eight.
A statement released by Angelina's lawyer when she filed the papers said: "This decision was made for the health of the family. She will not be commenting at this time, and asks that the family be given their privacy during this difficult time."
Brad later responded with his own brief statement
, saying: "I am very saddened by this, but what matters most now is the well-being of our kids."
Since then, the split has not left the headlines: the most recent development was
Los Angeles Police Department denying rumours it was looking into a child abuse allegation filed against Brad
, saying that was untrue. The
FBI, meanwhile, has said its still investigating an alleged incident on a private jet from France to the US
where Brad has been accused of rowing with Maddox.
But anonymous staff members of the Jolie-Pitt household told
The Sun
it's been blown out of proportion and Brad is a loving, caring father. One staff member said: "Brad feels terrible for the kids. He also feels that what is being said about him isn't accurate and fair. I don't believe it is either... He's kind and really nice with the kids. Brad is an easy-going guy. He's a good father."
Another insider said: "[Brad] was not physical in any way that has been reported. He will always do whatever is best for his kids."