Katie Price was full of praise for Emily Andre (nee MacDonagh) when asked about her ex-husband Peter Andre's second wife during a radio interview.
The former glamour model told BBC Radio 2's Steve Wright on Thursday (22 September) that she "couldn't ask for a better person" to take care of her two children with ex-husband Peter: Junior, 11, and Princess, nine.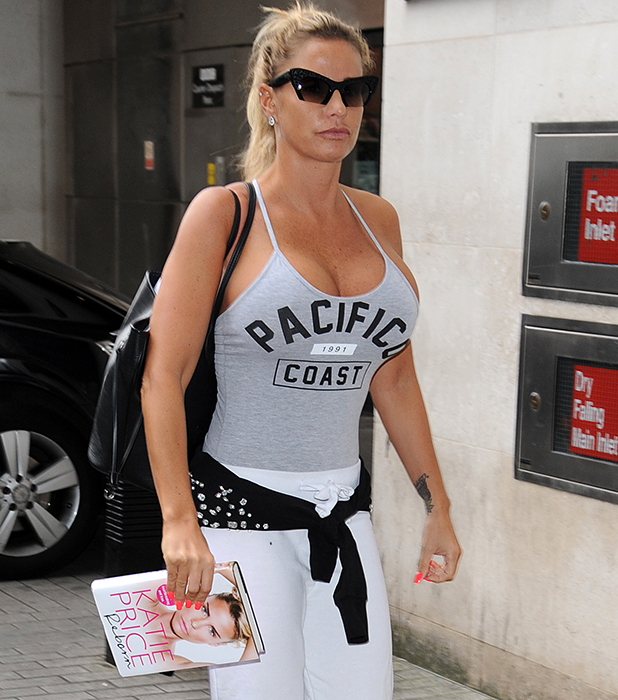 "Me and Pete are amicable," she said.
"Emily, who he is with, I couldn't ask for any better person to be with my kids."
Katie, 38, added: "She's the total opposite to me. Not in a way that I'm putting myself down, but she seems feminine, doesn't swear, is quite posh and ladylike. I can be all of them when I want to be but I'm a little bit nuts as well!"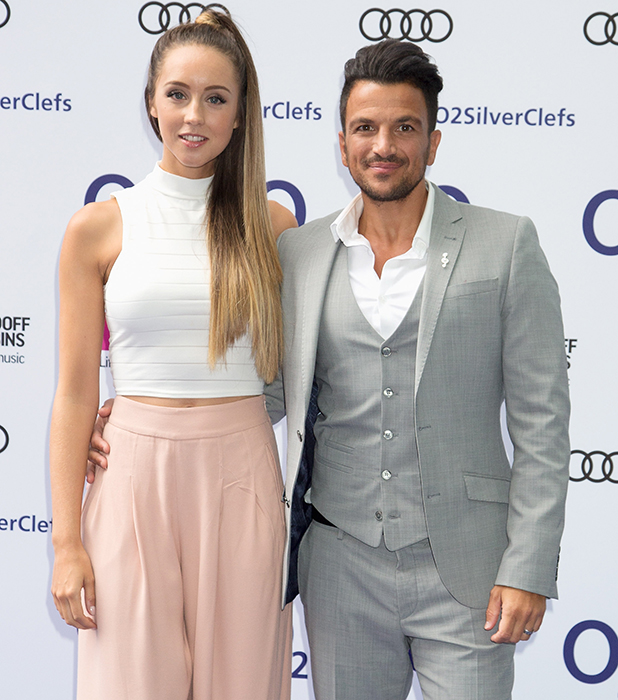 Katie and popstar Peter, 43, split in 2009 after nearly four years of marriage and two children. Katie went on to marry and divorce cagefighter Alex Reid, 41,
before wedding stripper and plasterer Kieran Hayler, 29, in 2013
, with whom she has two children: Jett, three, and Bunny, two. She's also mum to son Harvey, 14, from her relationship with Dwight Yorke.
Pete, meanwhile, went on to
marry junior doctor Emily, 27, in 2015
. They have one daughter, Amelia, two, and another baby on the way.
Katie is currently promoting her latest autobiography
Reborn
, which documents the period of her life when she discovered
Kieran had been cheating on her with best friend Jane Pountney.
Katie was pregnant with their daughter Bunny at the time and she initially vowed to divorce Kieran before taking him back when he vowed to seek therapy for sex addiction.
Chatting on Radio 2 today, she said: "It's easy to walk away. I'm a stronger person for staying with him and it's the best thing I ever did. He had a sex addiction which I didn't used to believe, I thought it was just an excuse. We worked through it, he had therapy and is a completely different man now. The old Kieran is dead and the new one is born."
"I haven't read the book back," she added. "It's the most painful book I've ever done, the rawest and the deepest. When I was with the legal team I said, 'I can't read it.' It was two and a half years ago, all of this. I don't want to be put back in that situation because it was the worst thing ever. That's why I called it
Reborn
, what else could possibly happen to me?"
Reborn
is out now.