Gigi Hadid had an unwelcome encounter at Milan Fashion Week on Thursday when a man rushed up and grabbed her as she exited a runway show.
The supermodel had been leaving the Max Mara show with model sister Bella Hadid when she stopped for a selfie with one fan and flashed a big smile… but then it took a turn for the worse.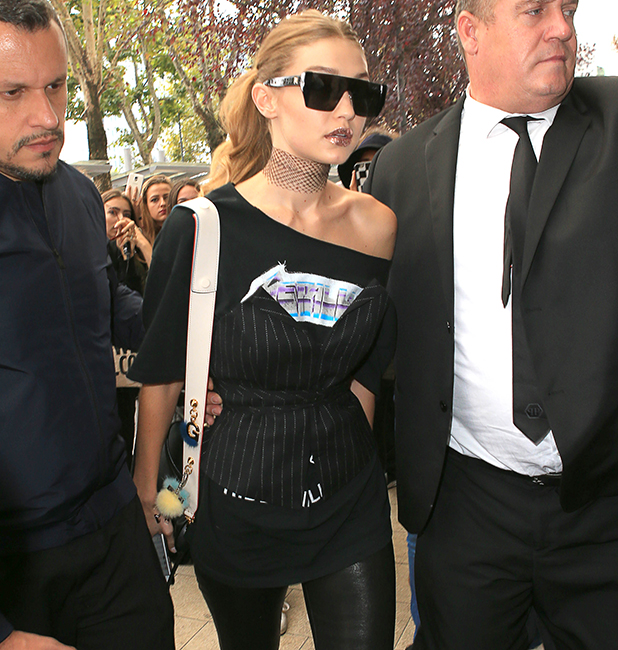 A man ran up behind her, put his arms around Gigi's waist and hoisted her into the air. As you'd expect Gigi was NOT happy and tried to bat him away while sister Bella shouted at him to let go.
He did put her down and ran away as Gigi and Bella were escorted to their car by security. Gigi didn't look very happy as she had a few words with her security team and got into the vehicle.
Poor Gigi. Scary, right?
Which is why she was majorly peeved to see one headline suggesting she'd "aggressively lashed out" at what the publication called a "fan."
Gigi immediately responded: "To the unknown article writer: fan?!! The ACTUAL fans that were there can tell you what happened. I'm a HUMAN BEING – and had EVERY RIGHT to defend myself.
"How dare that idiot think he has the right to manhandle a complete stranger. He ran quick tho."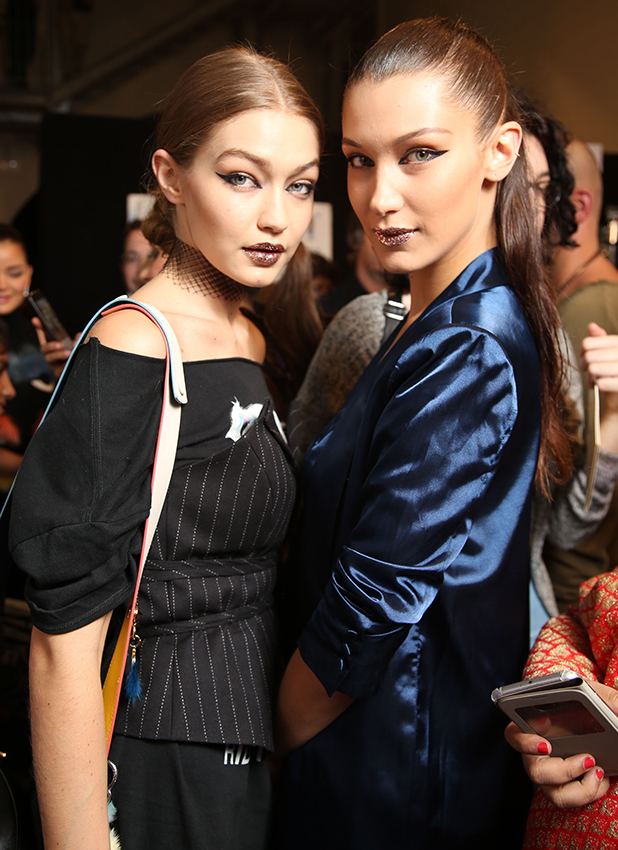 Gigi had been walking in the Max Mara show at Milan Fashion Week. She later put the stranger drama behind her to support sister Bella, who was opening the Fendi show.
A proud Gigi said: "Had to hold back tears of pride & joy watching my beautiful lil sis open the @fendi show today!!!!!!!!"
Bella, meanwhile, was clearly thrilled as she told fans: "OPENING FENDI TODAY!!!!! I can't believe it!!!! I feel so grateful to be a part of such an incredible and beautiful show let alone open it!!!"