Ex On The Beach: Gaz Beadle is awkwardly picked to give ex-girlfriend Lillie Lexie Gregg a lap dance, but ends up making her cry.
He probably wasn't the best choice,
given that Lillie has just found Gaz cheated on her with new arrival Chrsyten while they were dating
, and after he kisses her on the forehead in the same way he used to do when they were together, it all gets too much for Lillie.
Not everyone is sympathetic, though. Olivia Walsh says: "Lillie babe. Get over it" - a little harsh?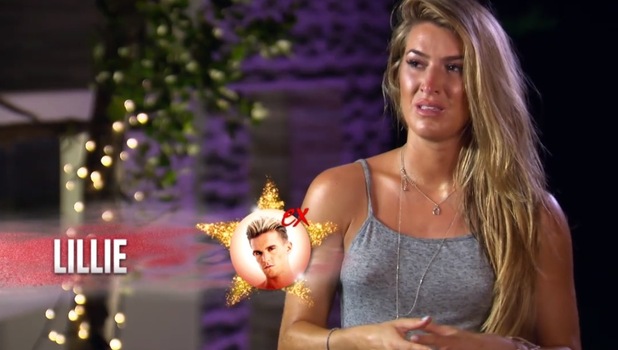 Here's what happens:
The group are all playing a harmless game and Lillie is blindfolded and told she has to guess which guy is giving her a lap dance.
Weirdly, Bear picks Gaz to dance on Lillie (
probably not the best move as he is actually trying to pursue Lillie
) and it all gets very awkward.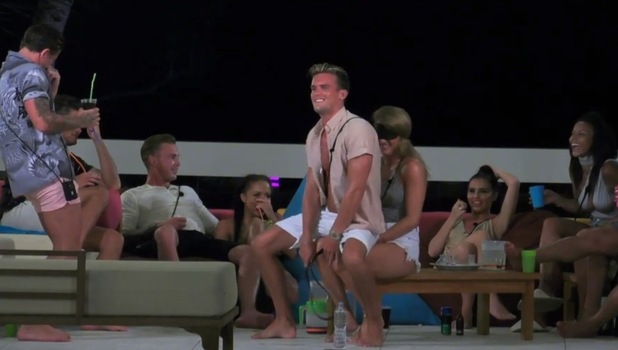 Gaz is reluctant at first but decides to be a good sport and go ahead, he whips off his belt and wiggles his bum in Lillie's lap and when Bear says that he is free to kiss Lillie when he's done, he chooses to plant a kiss on her forehead.
Bad move.
When asked to guess the dancer, Lillie knows straight away it's Gaz. She begins to tear up and storms off, telling the camera: "Gary always used to kiss me on the forehead, I just feel like that's a really cruel thing to do because he knows that I'm going to know it's him. I think he just knew that I would know."
Gaz, meanwhile, doesn't understand why Lillie is so upset: "I didn't know kissing Lillie on the forehead would get that reaction. Lillie's now crying. I'm just a bit confused... I thought we were done."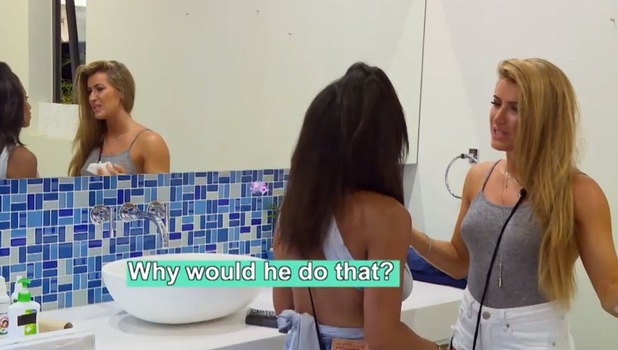 Gaz' lap dance for
Lillie comes after she branded him a "horrible person" for cheating on her.
Seeing his former flame Chrysten again, Gaz remembered that he had actually cheated on Lillie with Chrysten in Australia, and while he admitted it off camera, he had denied doing so to Lillie's face.
Bear had actually encouraged Gary to keep his actions a secret from Lillie, but she later found out when Chrysten revealed all. She, not surprisingly, broke down in tears and her BFF Kayleigh Morris condemned Gary for not telling Lillie when they had discussed their split.
Lillie and Gaz had cleared the air in an emotional heart-to-heart,
where Gaz had told Lillie his reasons for ending their relationship of nearly two years. He explained he had to choose his career on Geordie Shore over her and admitted it was one of the "hardest things" he has had to do.
Ex On The Beach continues Tuesday 27 September at 10pm on MTV.