It's been one crazy month for Great British Bake Off fans.
Our nerves are just a tad frazzled!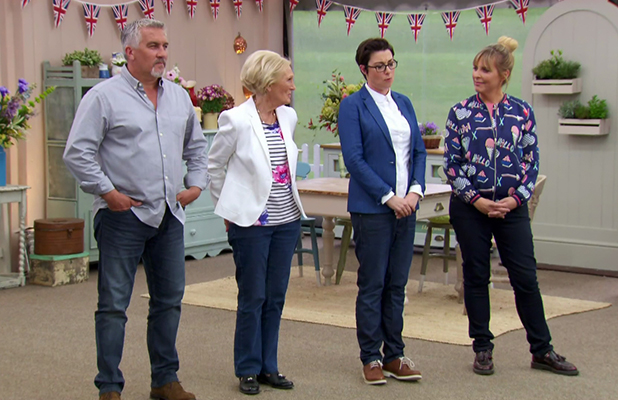 From the bombshell announcement
BBC had lost its rights to Channel 4
, to Mel and Sue quitting, then Mary quitting and Paul deciding to stay, it's been an emotional rollercoaster for the
Bake Off
fanatics among us!
So we reckon it's time for a quick recap of everything we know so far:
Great British Bake Off is moving to Channel 4
The show began life back in 2010 on BBC Two before moving to BBC One in 2014 thanks to its increased popularity. But it will now air on Channel 4 for the the next three years after BBC lost a bidding war.
Channel 4 will begin airing
Bake Off
in 2017 starting with a celebrity special for
Stand Up To Cancer
.
The exact figures haven't been confirmed but sources told
BBC News
that the Beeb offered Love Productions, which makes the show, around £15 million per year to keep it on air, but Love wanted a minimum £25 million.
Paul Hollywood is following the show to Channel 4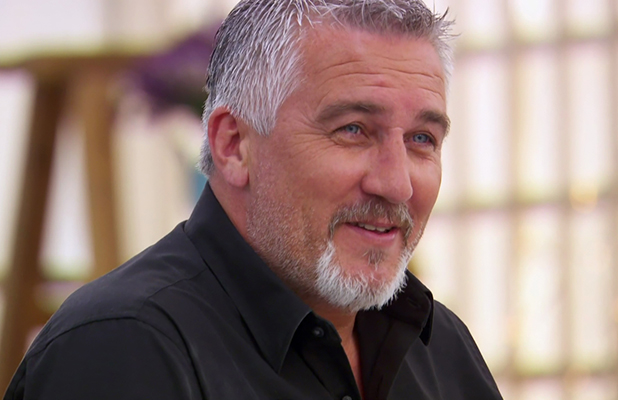 He was seen visiting the Channel 4 headquarters in London on Wednesday (21 September), with sources telling Daily Mail he tried to keep a low profile as he entered and exited the building, fuelling speculation he was on the brink of signing a new deal. And that was true as the following day he
announced a three-year deal to stay as a judge
.
In a statement, he said: "Since I was a kid, baking has been part of my life. The seven series inside the tent have created some great memories. Best of all, I have felt so pleased to experience other people getting the baking bug, just as I did when my dad helped me make my first loaf. The Great British Bake Off has brought baking to the nation and we've seen people from all walks of life and backgrounds experience the highs and lows of competition, and more importantly helping each other.
"It's been a huge part of my life in the past few years and I just couldn't turn my back on all that - the bakers themselves, the bakes, the team that makes it, and of course the tent, the bunting, and who could forget… the squirrels. So I am delighted that I will be continuing as a judge when Bake Off moves to Channel 4."
Mary Berry, however, has quit as judge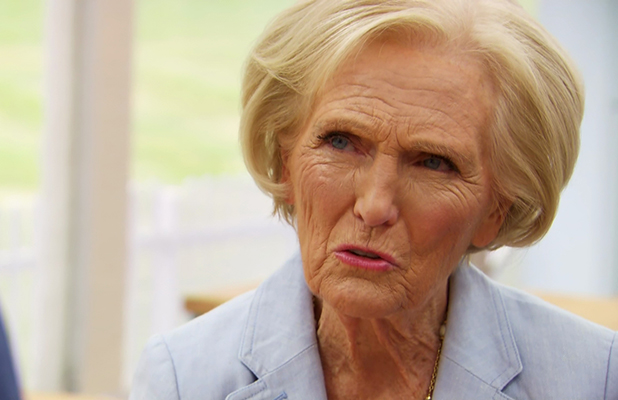 Paul's co-judge
Mary Berry
announced she would not be a judge on the Channel 4 version of
Bake Off
out of loyalty to BBC, which she said had "nurtured" both herself and the show since day one.
In a statement, she said: "My decision to stay with the BBC is out of loyalty to them, as they have nurtured me, and the show, that was a unique and brilliant format from day one. I am just sad for the audience who may not be ready for change, I hope they understand my decision. I wish the programme, crew and future bakers every possible success and I am so very sad not to be a part of it."
She signed up with her signature phrase: "Farewell to soggy bottoms."
Hosts Mel Giedroyc and Sue Perkins are also outta here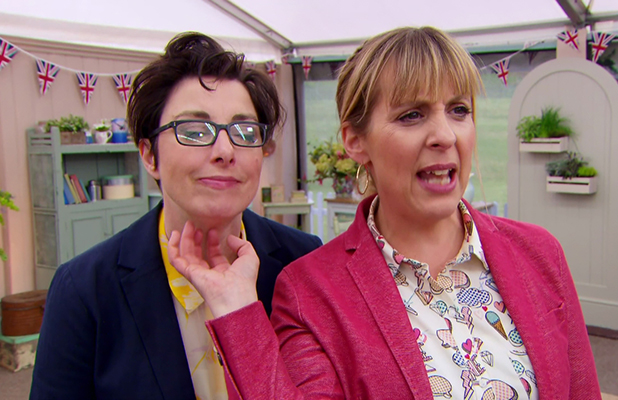 They were the first to depart from
Bake Off
. It was just one day after Channel 4 secured the rights for the show that
Mel and Sue stepped dow
n. Like Mary, they cited sadness that
Bake Off
was leaving BBC.
In a statement, they said: "We were very shocked and saddened to learn yesterday evening that Bake Off will be moving from its home. We made no secret of our desire for the show to remain where it was.
"The BBC nurtured the show from its infancy and helped give it its distinctive warmth and charm, growing it from an audience of two million to nearly 15 at its peak. We've had the most amazing time on Bake Off, and have loved seeing it rise and rise like a pair of yeasted Latvian baps.
"We're not going with the dough. We wish all the future bakers every success."
Loads of celebrity Bake Off fans have been reacting
With Mel, Sue and Mary leaving the Bakeoff it looks like C4 have bought the Beatles without John, George and Ringo - good luck Paul

— John Bishop (@JohnBishop100) September 22, 2016
The Great British Baker is Off? My egg is broken. Mary Berry is just pure class. Class move. #bbc #GBBO

— Sam Claflin (@samclaflin) September 22, 2016
And now Mary Berry has quit Bakeoff! Looks like that's the end of that then.

— Dr Christian Jessen (@DoctorChristian) September 22, 2016
Mary Berry quits Bake-Off ... clang went the wheels as they all fell off

— Phillip Schofield (@Schofe) September 22, 2016
What's next?
Well, that's the big question.
So far there's no word on who will be the new host or judge or even how many hosts and judges the Channel 4 version will have. Several names have been rumoured such as Jamie Oliver, Ainsley Harriott, Davina McCall and Jamie Oliver, but it seems too early to know what will happen. Jamie Oliver, however, did say he hadn't spoken to
Bake Off
producers and even if he was asked he would be too busy to do it right now.
We also don't know what will happen to Jo Brand and spinoff show
An Extra Slice
.