It's the news we've all been dreading: Mary Berry has quit Great British Bake Off.
The beloved television presenter announced on Thursday morning (22 September) that she will not follow the show to Channel 4 out of "loyalty" to her current employers at the BBC.
Her decision came after BBC lost the rights to
Bake Off
, which will move to Channel 4 in 2017.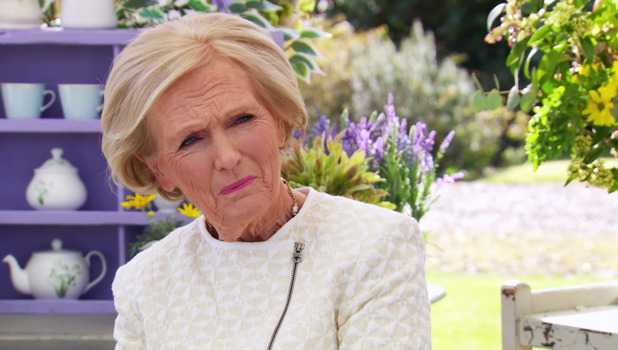 Mary said in a statement: "What a privilege and honour it has been to be part of 7 years of magic in a tent - The Great British Bake Off. The Bake Off family - Paul, Mel and Sue have given me so much joy and laughter.
"My decision to stay with the BBC is out of loyalty to them, as they have nurtured me, and the show, that was a unique and brilliant format from day one. I am just sad for the audience who may not be ready for change, I hope they understand my decision. I wish the programme, crew and future bakers every possible success and I am so very sad not to be a part of it.
"Farewell to soggy bottoms."
Mary's decision to quit
Bake Off
comes after hosts
Sue Perkins and Mel Giedroyc also announced their exit from the show
.
Fellow judge
Paul Hollywood, meanwhile, has chosen to stay with the show and has signed a three-year deal with Channel 4
. "It's been a huge part of my life in the past few years and I just couldn't turn my back on all that," said Paul.
The show started life on BBC Two in 2010 before moving to BBC One four years later.
But it was confirmed at the start of September that
BBC had lost its Great British Bake Off rights to Channel 4
after failing to match the monetary requirements of its production company Love.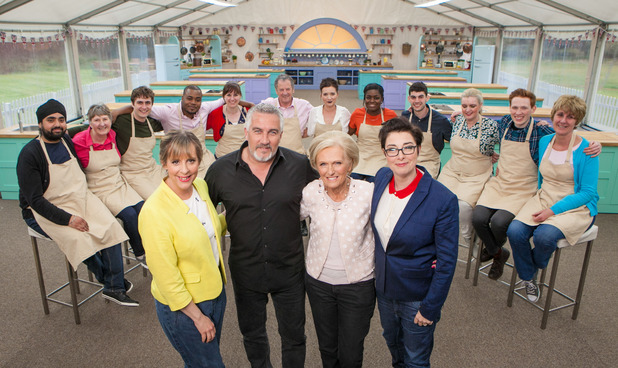 At the time, Love said in a statement: "After an extraordinary six-year journey with the BBC, Love Productions announces with regret that it has been unable to reach agreement on terms to renew the commission of
The Great British Bake Off
."
BBC said: "Working with Love Productions, we have grown and nurtured the programme over seven series and created the huge hit it is today. We made a very strong offer to keep the show but we are a considerable distance apart on the money. The BBC's resources are not infinite.
GBBO
is a quintessentially BBC programme. We hope Love Productions change their mind so that Bake Off can stay ad free on BBC One."
Channel 4 has signed a three-year deal with
Bake Off
makers Love Productions, and the show will kick off next year with a celebrity special in aid of
Stand Up To Cancer
.
Love Production's creative director, Richard McKerrow, said: "We believe we've found the perfect new home for Bake Off. It's a public service, free-to-air broadcaster for whom Love Productions have produced high-quality and highly successful programmes for more than a decade. It's tremendously exciting to have found a broadcaster who we know will protect and nurture The Great British Bake Off for many years to come."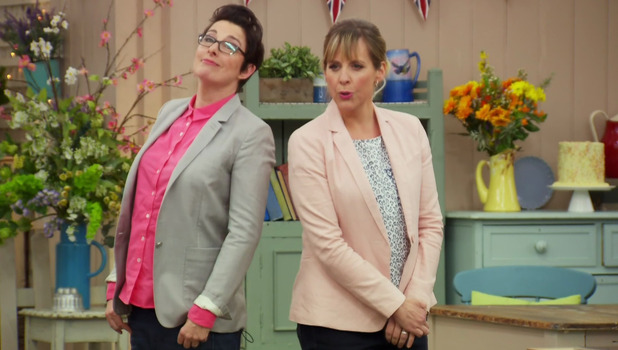 But once the news of
Bake Off
's move was announced, popular hosts Mel and Sue revealed they would be not be following the programme to Channel 4.
"We were very shocked and saddened to learn yesterday evening that Bake Off will be moving from its home. We made no secret of our desire for the show to remain where it was," they said in a statement.
"The BBC nurtured the show from its infancy and helped give it its distinctive warmth and charm, growing it from an audience of two million to nearly 15 at its peak. We've had the most amazing time on Bake Off, and have loved seeing it rise and rise like a pair of yeasted Latvian baps.
"We're not going with the dough. We wish all the future bakers every success."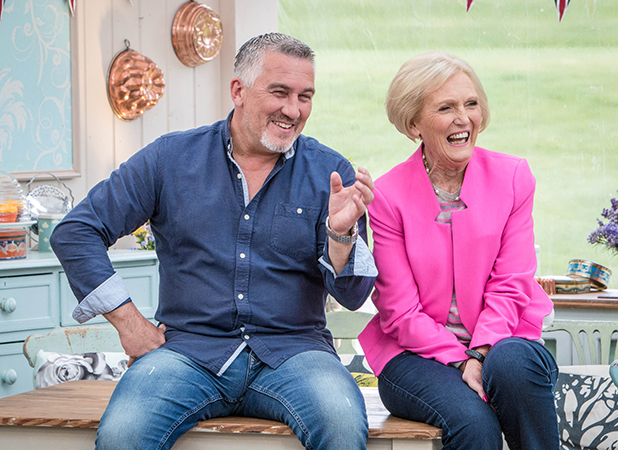 Meanwhile, speculation is mounting about what Paul Hollywood will do. He was pictured near the Channel 4 building on Wednesday (21 September), sparking rumours that he'd been in "secret" talks about a move to the channel with
Bake Off
.
Paul has yet to comment.
The seventh series of
GBBO
is currently airing Wednesday nights at 8pm on BBC One.