Ex On The Beach: So Bear had actually told Gaz Beadle to DENY cheating on his ex-girlfriend Lillie Lexie Gregg, before choosing to drop him right in it...
Oh, Bear! He just can't help himself can he?!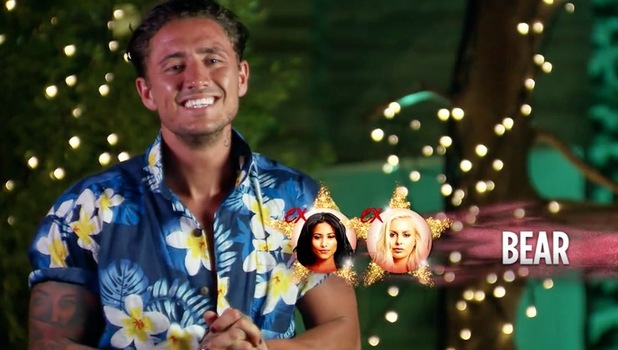 Following the arrival of his ex from Australia, Chrysten Zenoni,
Gaz realised that she is the girl he actually ended up cheating on Lillie with while they were dating
. Lillie had been in Australia with Gaz at the time but didn't travel with him to the Gold Coast - where he met Chrysten.
She started asking questions when Gaz couldn't work out when he had slept with Chrysten, but he assured her he had never cheated on her with Chrysten. Of course, the truth came out with Gaz confirming that he did on camera and later admitting so to Bear, telling his co-star he was "f**ked."
Gaz said: "I've been in some f**ked up situations, but this has gone straight up to the top. The only good thing is, it might give me proper closure from Lillie. The thing is I banged this bird when I was in Australia. Lillie was with me all the time, but she didn't go to Gold Coast."
Bear (who fancies Lillie)
then shared some advice with Gary. He began: "The best thing to do is..." before Gaz interrupted him to say: "Admit it?"
Bear had other ideas. He told Gaz: "Deny, deny, deny."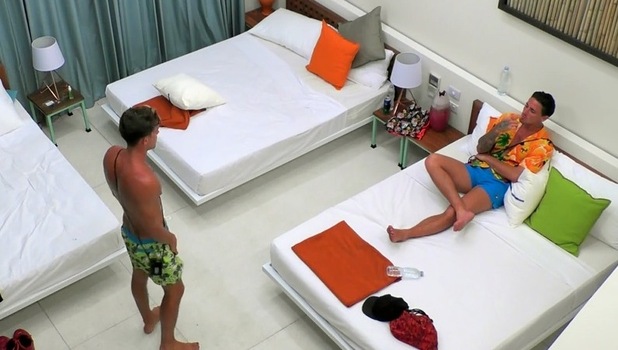 Gaz wasn't convinced and told Bear: "I'm not going to deny it. I'm going to be a man, as horrible as it may be and just be like, 'Yeah, I did man.' Just embrace it and be honest, that's the right thing."
He then asked Bear not to mention anything to Lillie and he replied: "As if I f**king would..."
Meanwhile, Lillie was discussing Gary's denial with the others. She told them she was convinced Gary was lying. Lillie said: "Yeah. The day we broke up I said have you ever been unfaithful to me since we've been together. He said he's never been unfaithful. I walked away from that relationship with nothing but happy memories... it would all be a lie."
Lillie grew even more concerned when Bear wouldn't speak. He said in response: "It's not my business."
Conor Scurlock, meanwhile, was adamant there was a reason Chrysten had arrived. "She's from Australia, you were in Australia," he told Lillie. "He stumbled on the dates. He was obviously trying to work it out."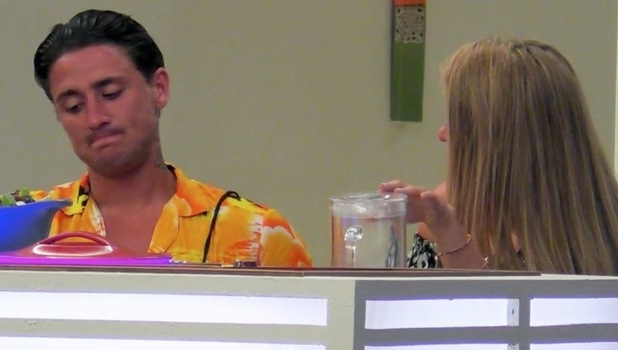 Bear then told Lillie to be prepared and later that evening, when Chrysten had been introduced to the group, Bear asked the question everyone had been wanting to know the answer too.
"Me being me, I can't help it," he told the camera.
He asked Chrysten if she had bedded Gaz while he was still with Lillie and she replied yes.
At that, Lillie broke down in tears and Gaz ended up clashing with Kayleigh Morris when she called him out for not telling Lillie when they had a conversation to gain closure on their split.
When Gaz did try to apologise to Lillie,
she branded him a "horrible person."
She later confessed that
hearing Gary had cheated on her had "completely killed her."
Ex On The Beach continues Tuesday 27 September at 10pm on MTV.