When news of Angelina Jolie and Brad Pitt's split broke this week, the internet was flooded with memes of Brad's ex-wife Jennifer Aniston.
From photos of Jen looking gleeful to jokes about how delighted the former
Friends
actress may be, she's been reported on almost as much as Braneglina themselves.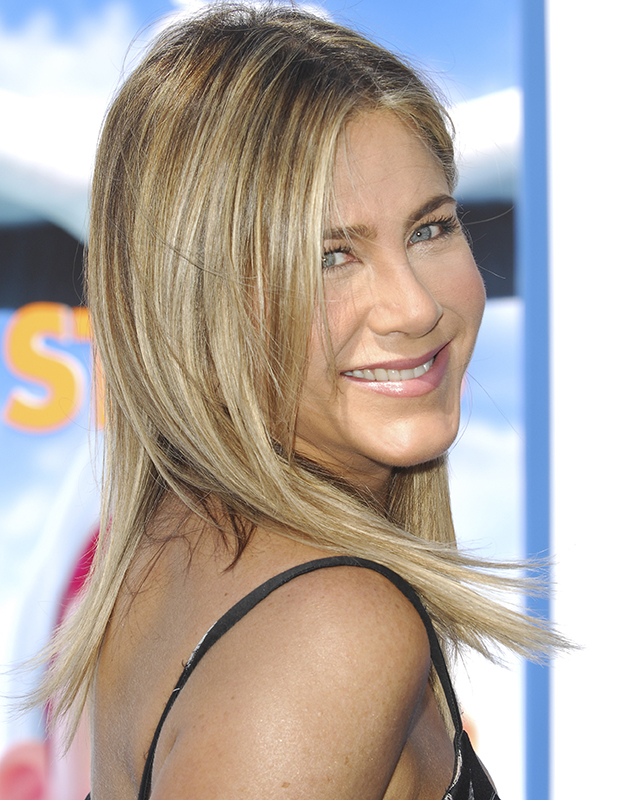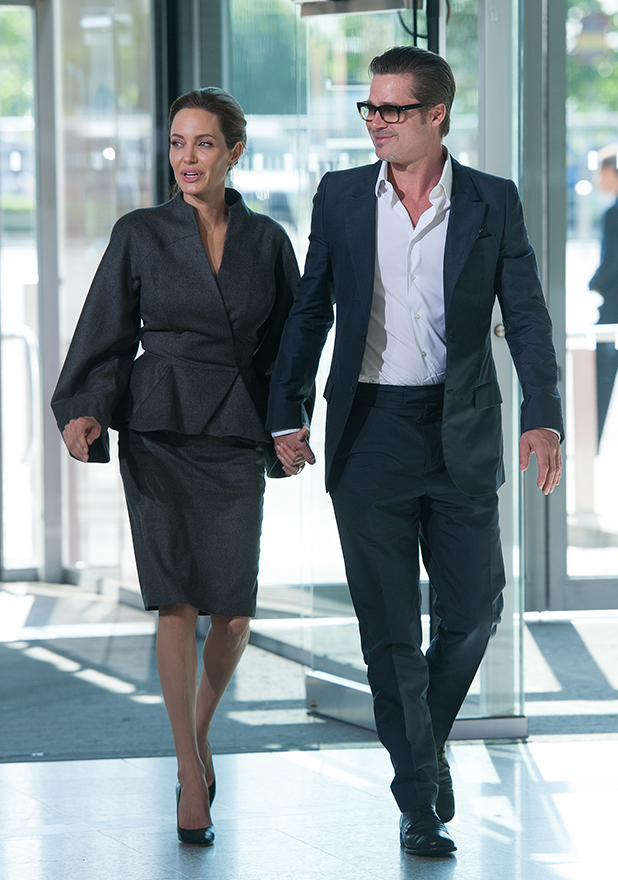 The reason? Well, she was married to Brad when he met Angelina on the set of
Mr and Mrs Smith
and Ange later commented about the Jolie-Pitt kids: "Not a lot of people get to see a movie where their parents fell in love."
Jennifer Aniston sitting at home right now like pic.twitter.com/MD3UvAzS1k

— mikeÿ (@comeslay) September 20, 2016
Cue loads of memes about a gloating Jen laughing at Brangelina's downfall (as if, right?)
Jennifer Aniston tonight when she starts sipping on that bottle of champagne she's been waiting to open since '05 pic.twitter.com/I9SWgUcfJ3

— Jasmin (@PieceofBritney) September 20, 2016
And not everyone is happy. In fact, a whole bunch of people are totally championing
TEAM LEAVE JEN ALONE
for many, many reasons:
1. It's been more than a decade!
It's literally been like 11 years. Can we fucking leave Jennifer Aniston alone already??

— sailor failure (@artetriste) September 20, 2016
people are linking jennifer aniston to brad and angelina as if she cares lmao?? i doubt she's hung up on a relationship that ended in 2005

— jade (@comicwade) September 21, 2016
Why is Jennifer Aniston trending over #Brangelina's divorce? Why do women have to be defined by relationships that ended a decade ago?

— Raquel Willis (@RaquelWillis_) September 20, 2016

2. She's happily married to an uber gorgeous hubby, Justin Theroux
Omg leave Jennifer Aniston out of this, you petty Betty's. She's happily married elsewhere.

— Naissa (@TexasVegetarian) September 20, 2016
Do you know what Jennifer Aniston is thinking? Nothing. Because she is happily married. So leave her out of this. Girl, bye. #bradpitt

— Emily Schwartz (@emilycschwartz) September 20, 2016
I really don't think Jennifer Aniston cares about #Brangelina ... I mean, have you *seen* Justin Theroux?!

— Danielle Binks (@danielle_binks) September 20, 2016

3. She's way too classy for that kinda s**t
As if Jennifer Aniston would be so gross as to be happy about the divorce when there's kids involved. She's classier than u leave her alone.

— Anahi. (@AnahiColchele) September 20, 2016
I'm pretty sure Jennifer Aniston is too brilliant and classy to be petty and smug about the Brangelina breakup.

— Nicole Krasean (@NicoleKrasean) September 21, 2016
So much pettiness with bringing up Jennifer Aniston. She is a classy woman, but I bet those texts between her & Courtney Cox funny AF.

— Chalice (Sha-Lease) (@HeyChalice) September 20, 2016

4. She's super successful so probs doesn't care
Tbh I'm already sick of everyone talking about Jennifer Aniston in regards to ~the break up, like she's her own successful person w/out Brad

— aisling (@aislingd1989) September 21, 2016
Maybe, just maybe, Jennifer Aniston doesn't care and isn't feeling joy at someone else's misfortunes because she is happy and successful...?

— Delaney (@delaneyyyw) September 20, 2016
So no one thinks Jennifer Aniston has moved on in 10 years? Because a successful woman is really just waiting around for a cute guy?

— Alex Flinn (@Alex_Flinn) September 20, 2016

5. Just 'cause! It's so ridiculous to drag her into it! Leave her alone!
Please leave Jennifer Aniston alone.

— Krisha Marie ♪ (@ixangguk2) September 20, 2016
People are sick! Leave Jennifer alone and stop with this mess! Y'all need better things to do. This should be a private moment between them

— Natalie (@Aniston_Lopez) September 20, 2016
Brangelina is no more? That's sad. But can we leave Jennifer Aniston alone? They broke up ages ago. Let's let the woman have her own life.

— Tessa Dare (@TessaDare) September 20, 2016
SO, YEAH... LEAVE JEN ALONE!
Jennifer split from Brad back in January 2005 i.e. ELEVEN YEARS AGO! She's married actor-writer-director Justin Theroux last year after a four-year relationship and although they keep their romance out of the limelight, when she has spoken about Justin in interviews, it's clear she's totally loved up and very happy.
Meanwhile,
Angelina filed for divorce from Brad on 19 September citing irreconcilable differences
. They'd been together for a decade and married two years. No reason for the split has been given but it's reported Ange is seeking sole custody of the couple's six children: Maddox, 15, Pax, 12, Zahara, 11, Shiloh, 10, and twins Vivienne and Knox, eight.
Angelina's attorney said on her behalf: "This decision was made for the health of the family. She will not be commenting at this time, and asks that the family be given their privacy during this difficult time."
Brad responded with his own brief statement
, simply saying: "I am very saddened by this, but what matters most now is the well-being of our kids."