We're off to a new location for the fourth series of GPs Behind Closed Doors as the observational documentary begins in Farnham Road Surgery in Slough.
Faced with a number of potentially life-threatening cases, the first is six-week old Hussain whose parents have noticed a white flash in his left eye. Initially Dr Jiwanji diagnoses a cataract, but after reconsidering thinks it might be an extremely rare form of eye cancer.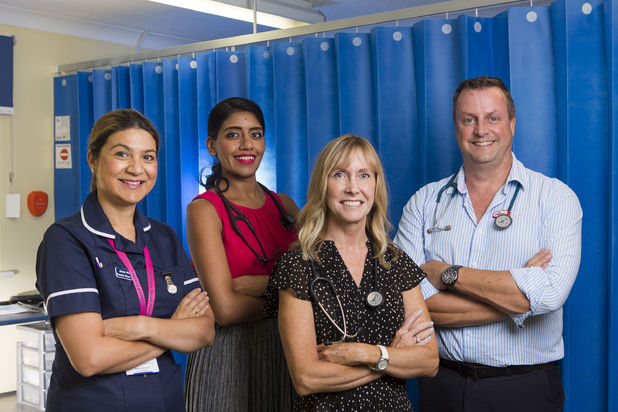 Meanwhile, Dr Ranj Kochhar's patient, Eoin, is struggling to breathe and is sent straight to hospital for urgent testing when a history of heart problems is discovered.
Nurse, Indira Thakrar changes the dressing of a motorcyclist who has a horrific wound on his arm and wrist after an accident, and orthopedic doctor David Ward has to fix a lady's broken finger after she tried to reset it herself.
GPs Behind Closed Doors, C5, 8pm