Ex On The Beach: Jem Lucy was left in tears over ex-boyfriend Hawley AGAIN, after hearing he had kissed Lillie Lexie Gregg.
Hawley had confessed to fancying Lillie and fans recently saw him get the opportunity to woo her when they were sent on a Thai dancing date. He seemed to do just that and stole a peck from Lillie, with
Lillie later admitting that she does like Hawley.
However, news of their kiss seriously upset Jem and when she quizzed Lillie on her feelings for Hawley, he called her out for being "fake" and trying to "c*ck block" him. Ouch.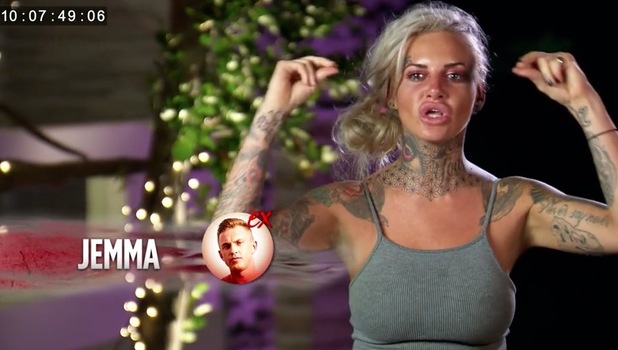 Lillie and Hawley returned from the villa to join the rest of the group and were quick to reveal that they had locked lips, much to the disappointment of Bear (who also fancies Lillie) and Hawley's ex Jem.
She had been hoping that the pair would rekindle things after calling a truce (
Jem and Hawley agreed to no longer try and spite each other following their bitter break up
), but Hawley told Jem that he has "no loyalties" to her - even though everything is now cool between them.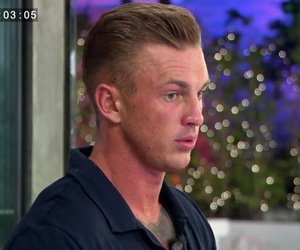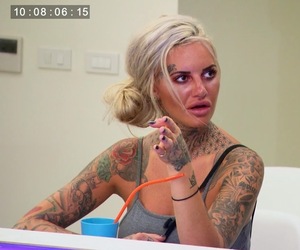 Confused, Jemma privately vented: "Deep down he still loves me, that doesn't just go away with the click of a Lillie. The last few days me and Hawley have been getting on and I had some hope in me that we were going to sort things out. Now, f**k knows what's going to happen, but I tell you one thing I am not going to be second best to anybody."
Hawley, however, made it very clear his attentions were elsewhere. Gushing about Lillie, he said: "The more time I've spent with Lillie, it's made me realise she's the type of lass that I want. Not Jemma.
Taking it upon herself to find out if Lillie and Hawley could potentially get together, Jem took Lillie for a private chat. She asked Lillie if she fancied Hawley, and Lillie replied: "I think he's good-looking and a nice person."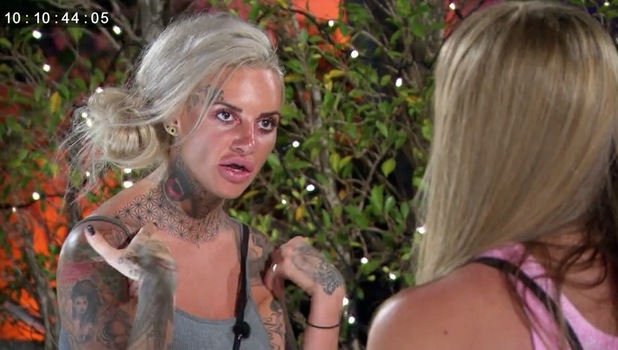 That was enough to cause Jem to break down in tears
and she told her co-star: "I can't deal with it Lillie, I still love the bloke. I know what he wants, he wants to f**k you. He wants you over me, I'm second best."
Lillie replied: "I don't want to live in this villa scared of you. You're clearly upset. You and Hawley need to deal with your issues." She then revealed to the camera: "I honestly had such a good date with him, but seeing Jemma upset that is just enough to put me off."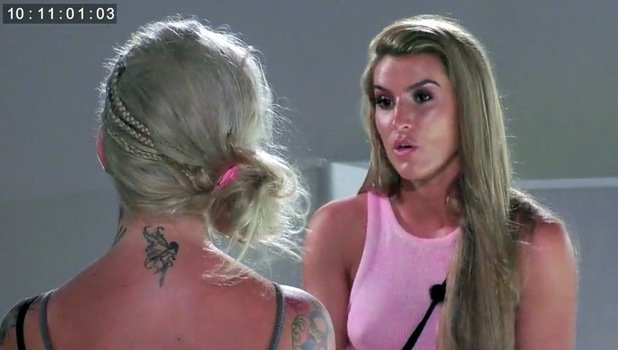 Worried that exactly that would happen, Hawley interrupted the girls' conversation to tell Lillie that he thinks Jem is purposely trying to put her off him.
He asked Lillie if she was ok and she responded: "I'm ok, but after this chat I do feel like I don't want to be dragged into quite an upsetting and hurtful situation."
"It's all fake," Hawley insisted. "The way she is crying and that now."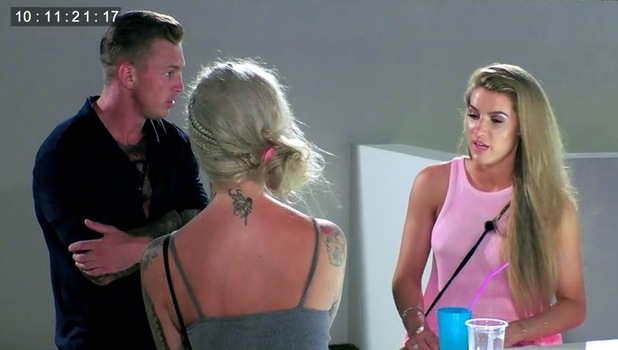 His comment prompted Jemma to walk away and she was left in tears at his accusation.
She was comforted by Charlotte Dawson and Olivia Walsh and told them: "He's just come over and gone you are fake and full of sh*t. I'm sat there and crying and he asks Lillie if she is alright. What about me? I'm not f**king alright."
Hawley, meanwhile, told the camera: "This is the icing on the cake for me and Jemma, it's about time we just drew a line and she can f**k off."
And despite him pleading with Lillie not to let Jem get into her head, it seemed she had.
"Hawley's saying to me it's fake... but I just don't want to make other people upset," Lillie said. "I do know what it feels like."
Ex On The Beach continues Tuesday 27 September at 10pm on MTV.
Follow us on Twitter @RevealMag for all your celeb, fashion and beauty news!
Fancy winning some GREAT prizes? Check out Reveal Competitions here!