Ex On The Beach: Lillie Lexie Gregg told Stephen Bear that he is the guy she wants, after he went head-to-head with Hawley to try and win her over.
Yup.
The boys literally pitched to Lillie why she should get together with them
, after realising that they both fancied her and wanted to pursue a romance.
Despite Lillie admitting the whole thing had made her feel a little 'uncomfortable', in the end, she decided Bear was the better suitor for her and ruled out "moving forward" with Hawley.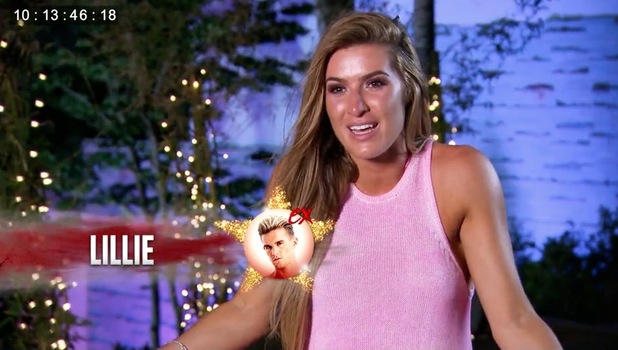 So what went down?
Well, Bear had found himself in Lillie's bad books after daring her to kiss her ex-boyfriend Gaz Beadle and she admitted that she had taken a liking to Hawley.
Lillie said: "Because I got put on a first date with Lillie and Bear, it was all like Lillie and Bear, Lillie and Bear, but I'm not going to lie last night I looked at Hawley and instantly thought, 'Hawley looks nice.'"
Hawley, meanwhile, had already confessed to fancying Lillie and (not surprisingly) the Tablet of Terror decided to play matchmaker and sent the duo out on a date to learn Thai dancing.
While there, Lillie shared her predicament with the camera, revealing she was torn between Hawley and Bear.
She explained: "Me and Hawley are in very similar situations, we've both come out of quite big relationships. I shouldn't feel scared, but I do feel intimidated by Jemma. I think I do really like Hawley, but I still do kinda fancy Bear a little bit too."
That didn't stop her, though, from locking lips with Hawley.
She agreed to kiss him when he asked for a smooch
, insisting that she wouldn't snog on the first date. Their peck was a hit with Hawley, however, and he gushed: "The lads back at the villa think that they're the King, but I'm here with the fittest bird in the villa and wearing a crown. Who's the King now?"
They then headed back to the villa, but Lillie was still keeping her options open: "Hawley? Bear? Both? It is the first time I've been single for years."
Back at the villa, Bear admitted he had been hoping Lillie and Hawley wouldn't have kissed, as he wanted a "second chance" with her. So you can imagine his disappointment when Hawley revealed he and Lillie had shared a peck.
His ex-girlfriend Jem Lucy wasn't best pleased either, but that didn't phase Hawley. He revealed: "The more time I spend with Lillie it makes me realise she is they type of lass that I want, not Jemma."
And he begged Lillie not to let Jem "put her off" of him, after
she tried to explain to Lillie that she was still in love with Hawley and couldn't deal with seeing the pair together
if they did pursue things.
Lillie admitted Jem's reaction had made her think twice about Hawley, and as if on cue, Bear swooped in to steal his chance.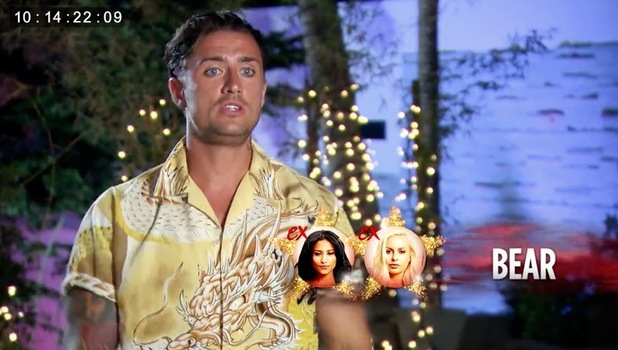 "I've got a feeling Lilie fancies me. I think she's fallen for my charm and I fancy her too, so you know what, I'm going to go for it," he said privately, before asking Lillie: "You've been on a date with Hawley, you've been on a date with me. You must know. Who do you like? Be honest."
While Lillie admitted she was drawn to Bear, she confessed she couldn't explain fancying both him and Hawley.
Hawley, however, wasn't going to let Lillie go that easily, gushing that there is "something special about her." He joined Lillie and Bear and told her: "I genuinely think you are f**king sick. That's me putting it out there. I'm putting my cards on the table, I genuinely like you and I'm willing not to get with anyone else in the villa and crack on with you."
Bear decides to play it cool instead and tells Lillie he just wants her to be happy, before adding: "I'm just going to say I'm not going to share a bed with anyone tonight and leave it at that. Take that as you want."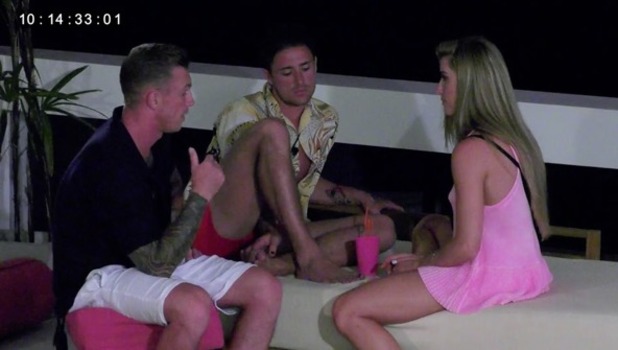 So what did Lillie make of the boys pitting themselves against each other?
She said: "I look at Bear and I look at Hawley and actually all I want to do is laugh because I feel so uncomfortable. I have no idea what I'm going to do. They both ended up almost pitching for me. It was a really surreal situation."
Following that awkward conversation, Bear continued to chase Lillie and had a plan to win her over. He told the camera: "There's no competition between me and Hawley because Lillie fancies me. The plan with Lillie is to be nice to her, show her I' a bit caring, stoke her hair and give her a bum slap. Bitches love a bum slap."
What a gent.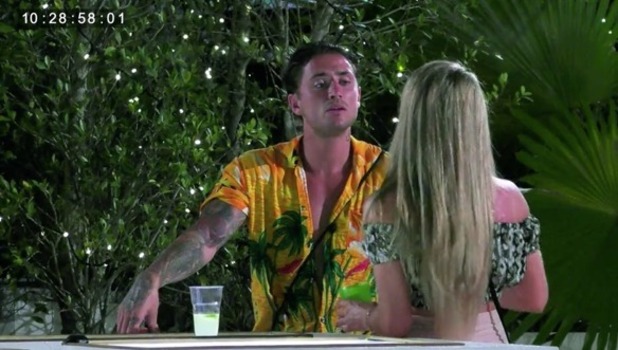 He then privately spoke to Lillie and asked her if she would only choose to be with him, because Jem was stopping her from going for Hawley. Lillie insisted that was not the case.
"Hawley is a nice person, but you and me..." Lillie told him. "We just..."
She had said previously that the pair have a "massive physical connection."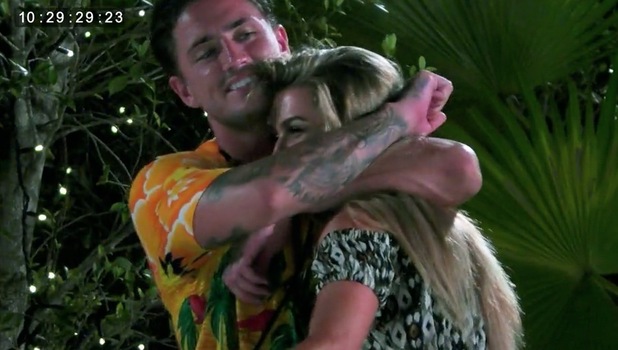 "I still don't think I would move forward with Hawley," Lillie told Bear. He smugly bumped fists with her, before pulling her in for a hug.
Ooh, how will Hawley take the news?
Ex On The Beach continues Tuesday 27 September at 10pm on MTV.
Follow us on Twitter @RevealMag for all your celeb, fashion and beauty news!
Fancy winning some GREAT prizes? Check out Reveal Competitions here!