It's day two of Angelina Jolie and Brad Pitt's shock split fallout and the rumours are flying about why the most high profile couple in Hollywood have ended their marriage.
As with most shock celebrity splits there have been rumours about a third party, rows over partying, allegations of parenting differences... all of which is PURE SPECULATION as neither Angelina nor Brad has given a reason for their separation other than Angelina's statement that it's for the "health" of the family.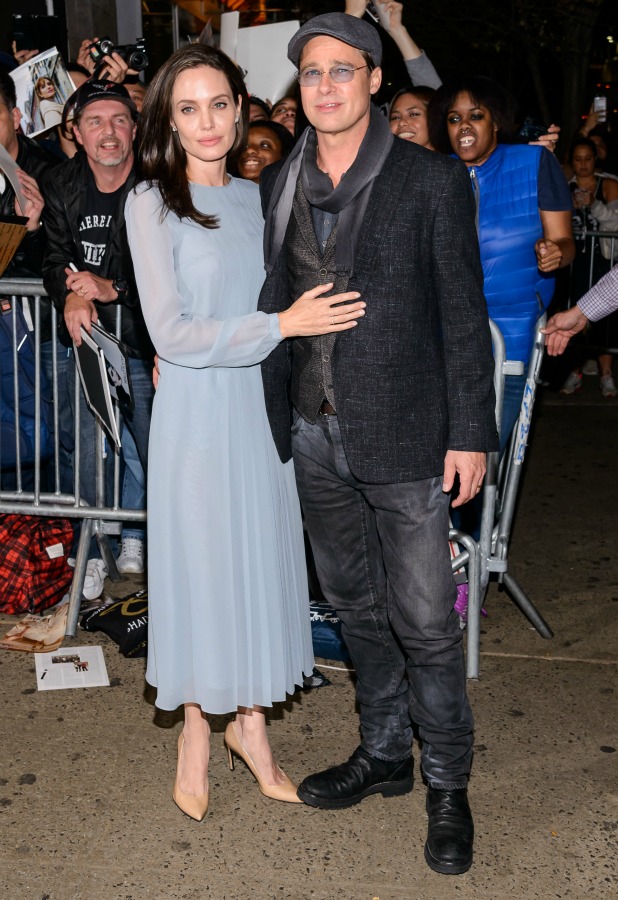 Which is why Piers Morgan summed up the situation pretty well with this tweet:
"BREAKING NEWS: I've consulted my extensive army of #Brangelina close friends & insiders - and still don't have a clue what really happened."
BREAKING NEWS: I've consulted my extensive army of #Brangelina close friends & insiders - and still don't have a clue what really happened.

— Piers Morgan (@piersmorgan) September 21, 2016
So true!
What we DO know...
Angelina, 41, filed for divorce from Brad, 52, on 19 September, citing irreconcilable differences. They have been married for two years and together for more than a decade. They share six children: Maddox, 15, Pax, 12, Zahara, 11, Shiloh, 10, and twins Vivienne and Knox, eight.
Both have released brief statements to the media and requested privacy:
Angelina's lawyer said: "This decision was made for the health of the family. She will not be commenting at this time, and asks that the family be given their privacy during this difficult time."
Brad said
: "I am very saddened by this, but what matters most now is the well-being of our kids."
Angelina is said to be requesting sole physical custody of the children, with Brad having visitation rights.
Other than that there's no confirmed explanation for the separation, which has led to widespread (and some pretty wild) rumours about alleged infidelity, substance abuse, poor parenting, private investigators being hired to dig dirt and even Brad's ex-wife Jennifer Aniston secretly being delighted.
Needless to say, it's all just that: RUMOURS!
Not fact. Rumours.
Even Angelina's own father
Jon Voight has said he doesn't know why she filed for divorce
, telling
America's Inside Edition
that he learned of the divorce proceedings via Angelina's brother James Haven, rather than the actress herself.
He said: "It's very sad. Something very serious must have happened for Angie to make a decision like this... I am concerned for Angie and the children and hopefully I will be seeing them very soon."
Brad's close friend
George Clooney, meanwhile, didn't know about the split until a CNN reporter told him
mid-interview at a UN conference, prompting him to say: "I didn't know that. I feel very sorry then. That's a sad story and unfortunate for a family. It's an unfortunate story about a family."
This is Angelina's third divorce following marriages to actors Jonny Lee Miller and Billy Bob Thornton, while Brad was famously wed to Jennifer Aniston.
Brad was still married to Jen when he met Angelina while filming
Mr and Mrs Smith
, an action movie about a married couple who don't realise each has a secret career as an assassin. There has always been speculation that Brangelina fell for each other on set, which seemed to be confirmed when Brad once commented their children could watch the movie where their parents fell in love.