Adele's proven she's just like us when it comes to Brangelina: utterly shocked that the love story between Angelina Jolie and Brad Pitt has ended.
The 'Skyfall' singer was performing a concert in New York on Tuesday night (20 September) just a few hours after Angelina's lawyer confirmed she had filed for divorce from Brad following two years of marriage.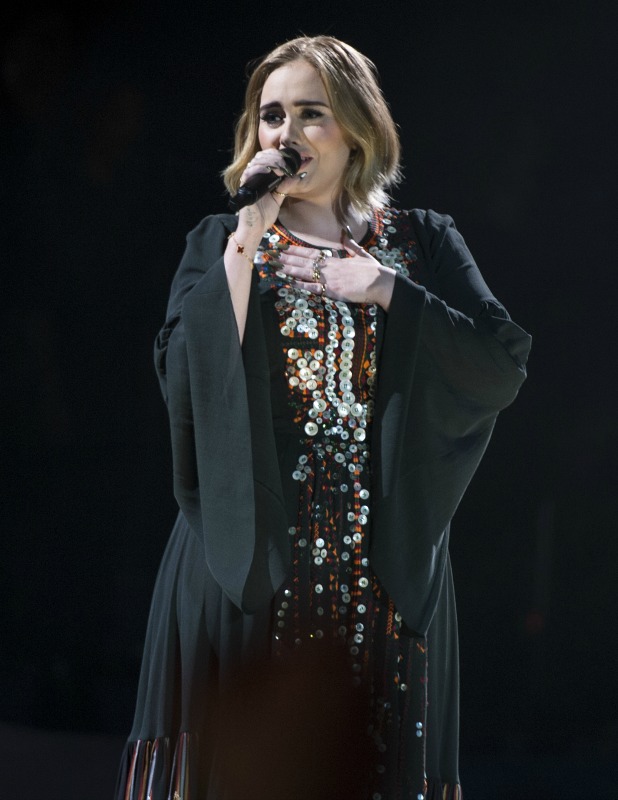 According to concert goers, Adele couldn't help asking her crowd if they'd heard the big news.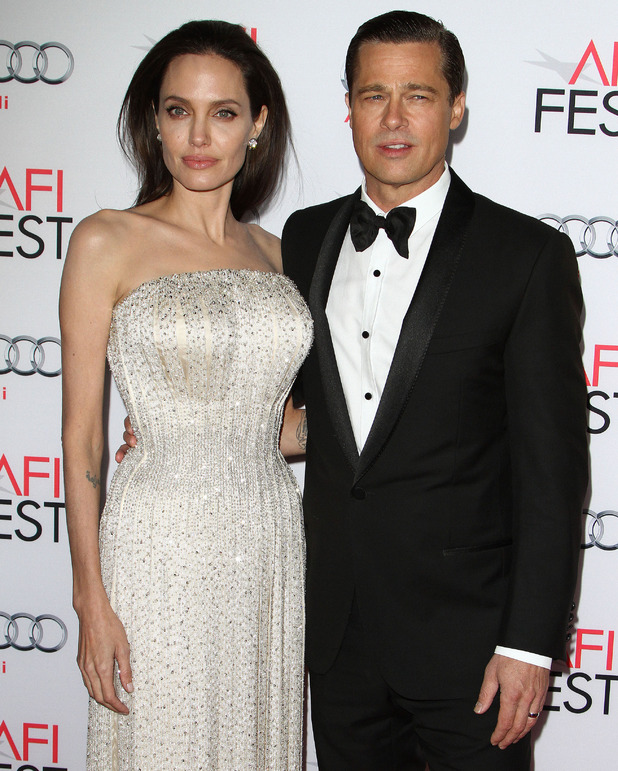 Entertainment Weekly
was the first to note tweets showing how Adele called Brangelina's split "the elephant in the room" and joked her concert was two hours of sad songs so she was dedicating it to the Hollywood couple.
A video uploaded by
TMZ
showed Adele saying: "Brangelina have broken up. I mean, I don't like gossiping and private lives should be private but I feel like it's the end of the era so I'm dedicating this show to them. Im genuinely sad, I don't know them at all. But I'm shocked."
You're not alone, Adele!
Angelina, 41, shocked us all when she filed divorce papers to end her two-year marriage to Brad Pitt, 52. They had been together for more than a decade and share six children: Maddox, 15, Pax, 12, Zahara, 11, Shiloh, 10, and twins Vivienne and Knox, eight.
the best part of the @Adele concert was when she dedicated her show to Brad and Angelina #RIP

— Caroline Ventola (@carolineventola) September 21, 2016
Adele just dedicated her NYC show to #Brangelina. "I need to address the elephant in the room ... It's the end of an era!" #AdeleMSG

— Nick Hautman (@nickhautman) September 21, 2016
"Can we talk about the elephant in the room, that #Brangelina broke up?" - Adele at #AdeleMSG tonight. #AdeleLive2016 #RIPBrangelina

— Gibson Johns (@gibsonoma) September 21, 2016
Adele midway thru the concert was like "I guess it's time to talk about the giant elephant in the room Brangelina split up"

— Amaris (@amarisinparis) September 21, 2016
Adele, in one great note among many, just dedicated her show, "2 hours of misery," to "Brangelina." "End of an era." pic.twitter.com/uNOtfbc8wK

— Jacob Bernstein (@BernsteinJacob) September 21, 2016
The legal papers cite irreconcilable differences and it's been claimed she's seeking full custody of the couple's six children, with Brad having visitation rights.
A statement released by Angelina's lawyer yesterday said: "This decision was made for the health of the family. She will not be commenting at this time, and asks that the family be given their privacy during this difficult time."
Brad later responded with his own brief statement
, simply saying: "I am very saddened by this, but what matters most now is the well-being of our kids."
They married in August 2014 at their private estate in France.