Gaz Beadle has said that seeing his ex-girlfriend Lillie Lexie Gregg break down in tears after learning he had cheated on her, has made him realise how much he hurt her by being unfaithful.
Ex On The Beach's
latest episode saw the arrival of another of Gaz's former flames, Chrysten, and she brought ALL the drama with her, thanks to a secret Gaz had been keeping from Lillie.
Although he denied doing so to Lillie, he confirmed in private that he had cheated on Lillie with Chrysten. Chrysten later revealed the truth to
Lillie and she broke down in tears, branding Gaz a "horrible person."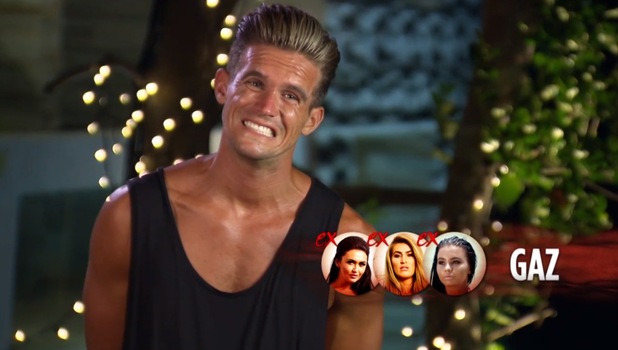 Gaz had tried to apologise to Lillie
, but told her he understood that sorry wasn't good enough. He said: "Obviously I know sorry isn't going to mean a lot, but I want you to know that I obviously am sorry. I don't know what else to say man."
Lillie, choking on her words, responded: "I've spent two years of my life with someone that doesn't even exist. I can never get that time back. You're a horrible person and one day you need to wake up to that and realise that you are a horrible person."
She added privately: "It's a pretty scary thought when somebody is not the person you think they are. Don't take someone's kindness for weakness. Don't take advantage of someone when they trust you... Sh*t."
Now, Gaz has reacted to seeing Lillie so upset and admits it helped to hammer home the damage being unfaithful to someone can cause.
In a new video shared by MTV, the
Geordie Shore
star says it was difficult to face Lillie,
after having an emotional heart-to-heart about their split to clear the air
, and then being faced with the prospect of her finding out about him and Chrysten.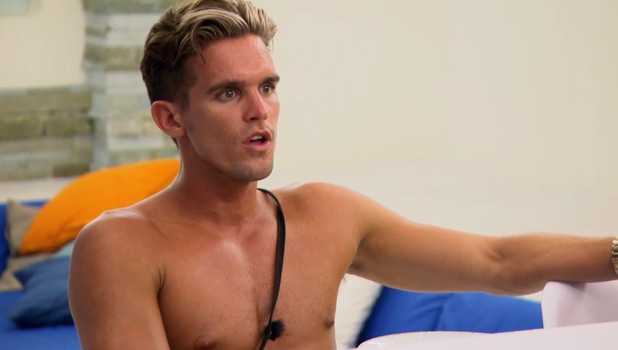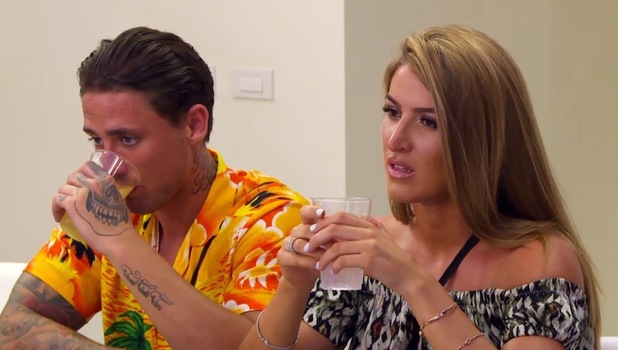 Speaking about Chrysten's arrival, he says: "It's hard enough coming here with Lillie as it is, but coming here after I just had that emotional chat with [Lillie] - to have to go back and say to her, 'Look Lillie, I actually slept with this girl behind your back and this girl is going to live with you.' It was just a situation I can't explain.
"Imaging having to live with your ex-girlfriend and the girl you cheated on her with."
Proving that being in the villa is getting a little too much for him, Gaz adds: "It is just a massive head f**k here. I'm sitting here at the breakfast table and I've slept with half of them. It's just getting a bit much.
"Lillie crying her eyes out makes me realise, you are hurting someone, and you are damaging someone when you do these things."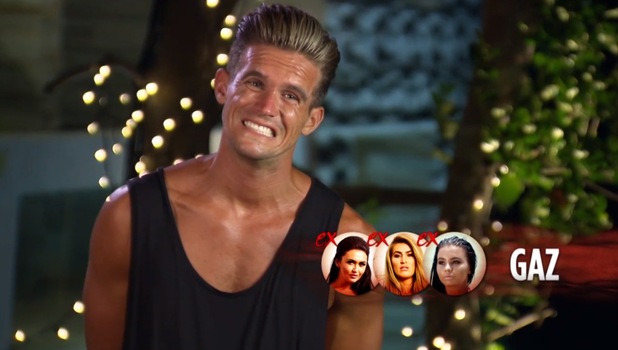 Chrysten, meanwhile, admits that she was hoping to hook up with Gaz again in the villa - before she knew that Lillie was also there.
She was quizzed by Bear moments after entering the villa for the first time on whether she and Gaz slept together while he was with Lillie, and figuring it was best to be honest, Chrysten told the group she had.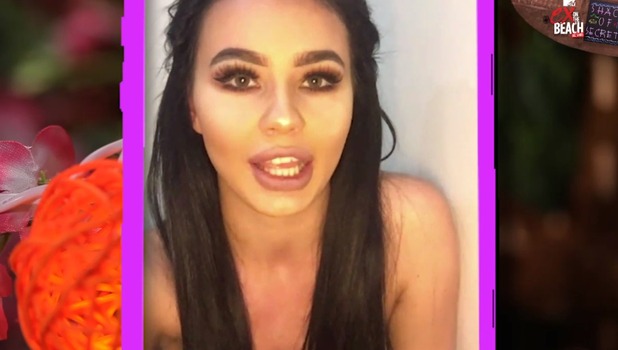 Standing by her decision, she adds: "When Bear asked me directly if I had slept with Gaz when he was with Lillie, I felt like I didn't want to lie, so I just told the truth. I felt so bad because all I said was, 'Yes.' The whole drama with Lillie happened and I felt really bad because she was really nice, I just wanted to step away from all the drama and let Gary and Lillie talk about their things."
And she did just that. While Gaz and Lillie spoke about him cheating,
Chrysten was in bed with Jordan Davies and locking lips with him!
Ex On The Beach continues Tuesday 27 September at 10pm on MTV.