Lillie Lexie Gregg has said it "completely killed her" to find out her ex-boyfriend Gaz Beadle had cheated on her while they were dating.
Gaz and Lillie dated for nearly two years and hadn't spoken after they split in November last year. The pair have since been reunited on
Ex On The Beach
and
while they did manage to clear the air with each other and discuss their break up
,
Lillie was left heartbroken to learn Gaz had been unfaithful.
The girl he had cheated with arrived as his new ex on
Ex On The Beach's
latest episode and recalling the moment she dropped the bombshell that she HAD slept with Gaz, Lillie admits it had "killed her."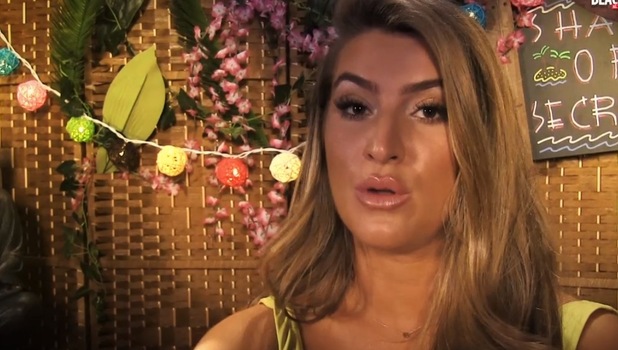 Lillie had grown suspicious of Gary, after he announced to the group his ex-flame Chrysten from Australia had surprised him on the beach. She probed Gary on whether he had slept with Chrysten while they had been dating and he denied so -
even though he did confess to cheating on Lillie with Chrysten privately to the camera.
Gaz had hoped that Chrysten wouldn't drop him in it, but as you can guess, she was quick to reveal she had slept with Gary while he was in a relationship with Lillie when asked by Bear.
Lillie broke down in tears at her answer and later branded Gary a "horrible person."
Now, she has said Gaz's cheating has "completely changed" the way she now feels about him.
In a new video shared by MTV, Lillie says: "When Chrysten arrived, I genuinely thought she was just a little Australian chick that Gary had got with after we broke up. How wrong was I? I was so unprepared and not expecting the news. [Gary] had the opportunity to tell me before she came that he'd got with her and he chose not to.
"I would never have found out had [Chrysten] not come on Ex On The Beach," Lillie points out. "This for me is the hardest moment."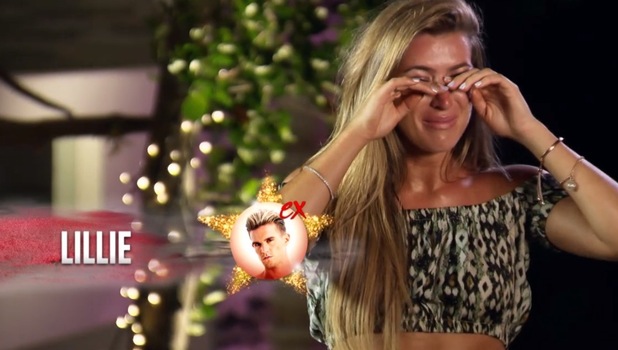 She continues: "Yes it was sad when we broke up and it was hard to see him again, it was hard to have a chat with him about our relationship, but to then find out he cheated on me and I had no idea just completely changes all my thoughts and memories on our relationship and just the way I feel about him now."
"It completely killed me," she admits.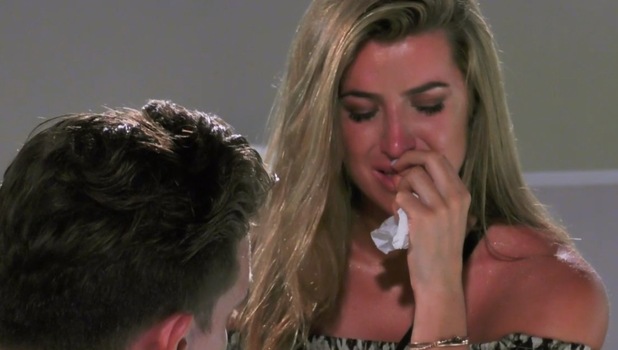 Gaz tried to apologise to Lillie for being unfaithful to her, and told her he knew that saying sorry wasn't good enough. He said: "Obviously I know sorry isn't going to mean a lot, but I want you to know that I obviously am sorry. I don't know what else to say man."
Lillie replied: "I've spent two years of my life with someone that doesn't even exist. I can never get that time back. You're a horrible person and one day you need to wake up to that and realise that you are a horrible person."
Ex On The Beach continues Tuesday 27 September at 10pm on MTV.