Michelle Keegan knows how to make an entrance!
The
Our Girl
actress shunned the usual car and instead arrived at the BBC
One Show
studios via helicopter on Monday night (19 September)!
Maybe…
It was actually a jokey stunt referencing the fact Michelle's character (SPOILER ALERT!) was rescued from a terrorist camp on the Kenyan-Somalian border on the last episode and airlifted to safety.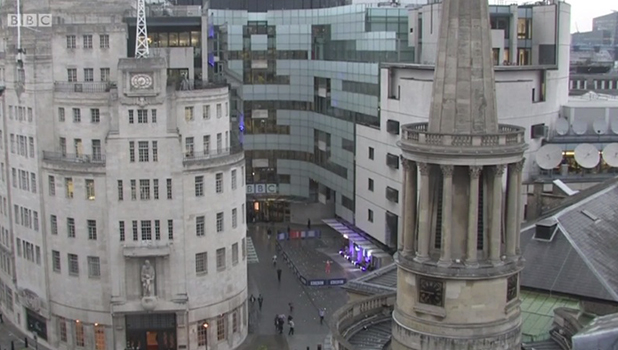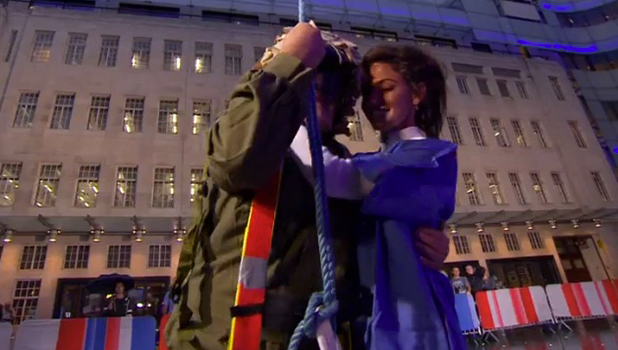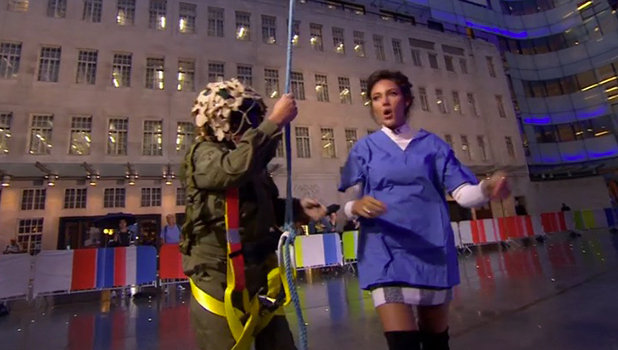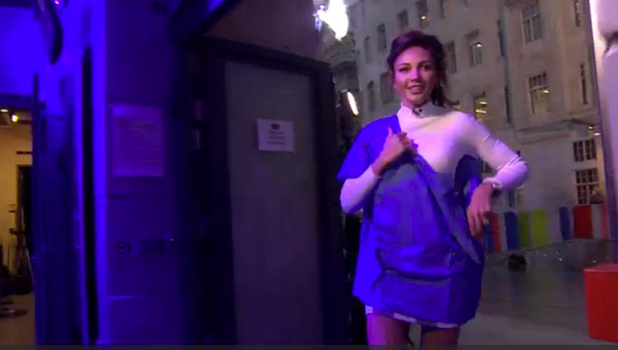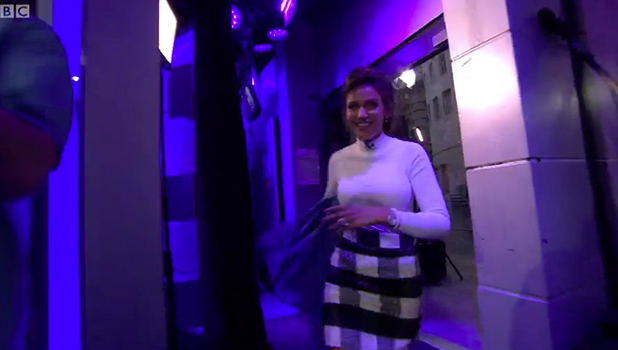 With an army medic's scrubs thrown over her chic outfit, Michelle dropped down from the 'helicopter' and made it into the studio just in time for her interview!
"The timing of that on a lie show was just unbelievable!" joked Matt Baker, while Alex Jones added: "We've never had an entrance like that, have we? It's quite something!"
Michelle, 29, admitted at the start of her chat that she'd been feeling pretty unwell the last week, which she put down to working so much for so many months then stopping.
"I've been a bit run down," she said. "I think when your body stops… I did
Our Girl
then
Tina and Bobby
straight away. I literally wrapped that two weeks ago. Since then I've been in promotion for
Our Girl
. I stopped a week ago and I've been so ill. But I'm feeling better now."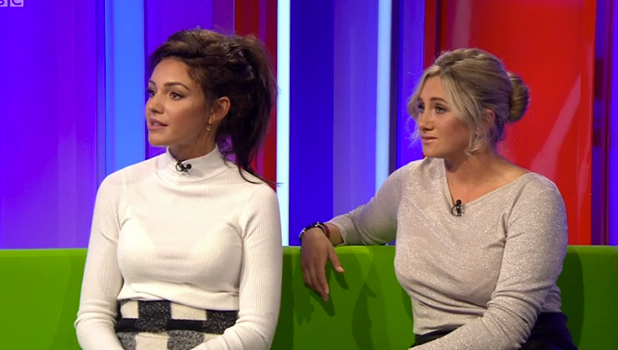 On the show Michelle met up with Sgt Victoria Bruce from the Royal Army Medical Corps who helped train Michelle for her role as Lance Corporal Georgie Lane.
"I feel really lucky to have got the chance to meet Michelle. She's a proper northern lass and was really keen to learn, which was nice," said Victoria. "The first question she asked was, 'How do you get your hair so tight?' which is a problem! She asked about how to do your bun, hold your gun – which, obviously we call a rifle – and how I handle the banter with the lads, when I'm teaching what's my style, a bit of military lingo."
Our Girl
continues Wednesday at 9pm on BBC One.