Katie Price has revealed daughter Princess will use her surname for business, rather than her dad's surname Andre.
The mother-of-five shares daughter Princess, nine, and son Junior, 11, with ex-husband Peter Andre, whom she split from in 2009.
Talking to
Star
magazine, Katie, 38, said: "Princess is going to do her own make-up tutorials on Instagram soon. Princess Price will be her stage name, not Andre."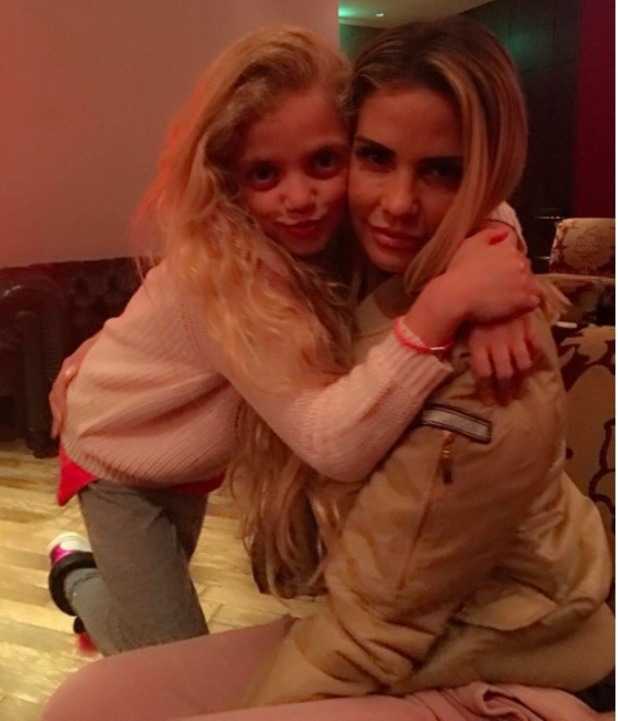 Katie also clarified that Princess does NOT have hair extensions, eyelash extensions or get eyelash tinting: "I'm sick to death of people saying I do all that. As if I'd do that to a nine-year-old girl!"
That being said, Katie said she does allow Princess to experiment with her make-up when she wants to, except for during school time.
She told
New
magazine: "As soon as she comes in from school she's like, 'Make-up, make-up!' So if we go shopping at the weekend and she wants an oompa loompa face it's up to her.
"As soon as it comes to Monday, the nail varnish and make-up come off. But if she puts it on at school – what can I do?"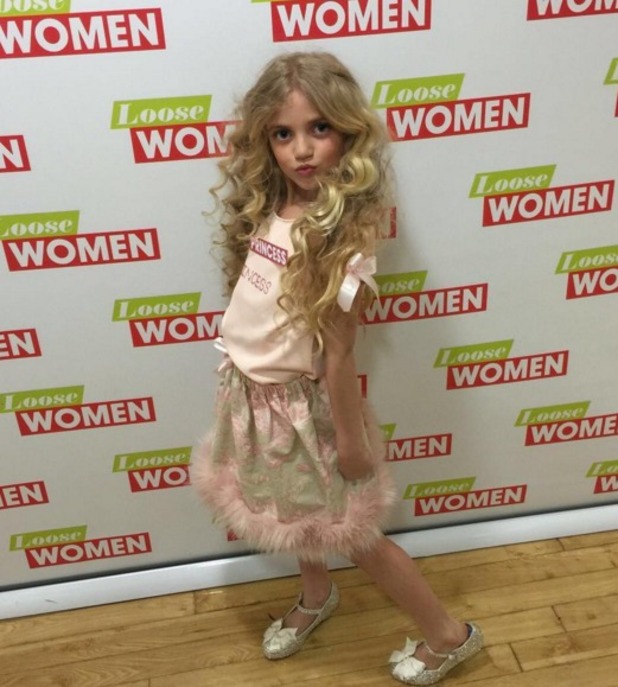 Katie made headlines this summer when she announced she'd
set up Instagram accounts for Princess and Junior.
Some critics said they were too young but Katie hit back by saying she runs both accounts, monitors everything they do on them, and as they're both being booked for jobs, it's appropriate for them to have a 'base' on the web.
She said on
Loose Women
: "My kids have been brought up in the industry through their dad and me, TV shows, everyone knows who they are. Now they're being booked themselves to do TV shows, modelling jobs and that. Social media is the future.
"I said, 'This is the deal: if you want to be on Instagram I have your password, you go on it when I'm next to you, you don't go off it at all.' I sign them in and sign them out. I vet everything, block everyone who is nasty. I made it clear they don't follow anybody on it. Anyone who tries to direct message them, I block it and take it off. I'm in absolute full control of it."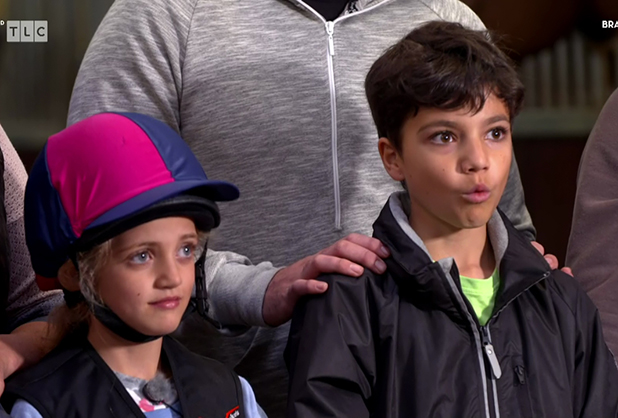 Katie's also described
Princess and Junior as a "little brand themselves"
.
Peter, meanwhile, has publicly said he's not keen on his kids having social media accounts but he's had to compromise with Katie. "Everyone knows I don't allow them to have phones or social media at my house, but I guess it doesn't necessarily mean to say I'm right," he told
New
.
"I don't like kids having them because I think it opens them up to all sorts of issues, but as a parent you have to compromise with the other parent and try to work together. I can only advise and encourage them – I can't do any more."
Watch Katie discuss her kids' Instagram accounts below: