Katie Price has spoken about the difficulties in sharing custody of her children with ex-husband Peter Andre.
Katie and Peter are parents to Junior, 11, and nine-year-old Princess and the siblings split their time between the now-divorced couple.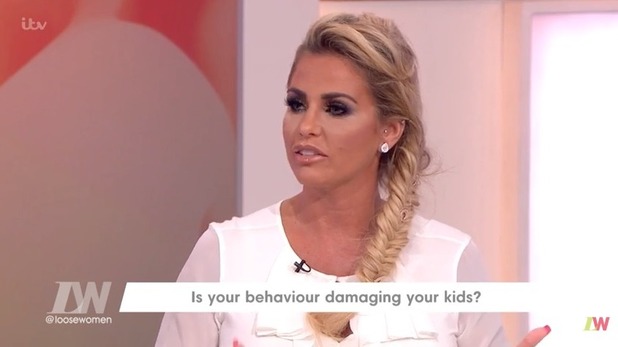 However, during a chat on ITV1's
Loose Women
, Katie began worrying that being kind and letting them choose where they want to be could cause problems.
Fellow panelist Coleen Nolan had previously warned that she was told not to let her children pick who they wanted to spend time with following her divorce.
She had said: "I always said to them, 'If you want to spend Christmas with your dad, that's fine. If you want to be with your dad this weekend, that's fine'. I was making them know it was all ok.
"But my counsellor told me I was doing the worst thing possible for them, as I was making them choose between their mum and dad. I was making them feel guilty. I thought I was being wonder-mum. But it was too much responsibility for them."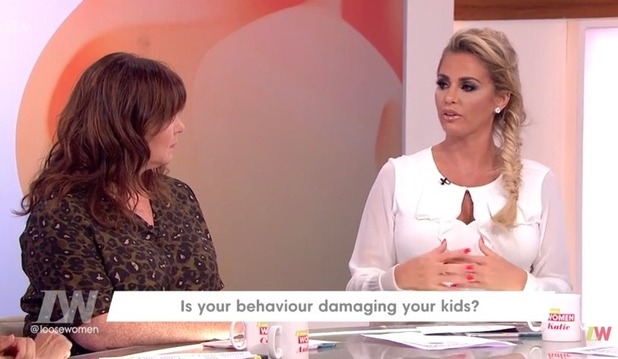 Reflecting on what she had heard, Katie said: "When Pete and I split, I resent[ed] the fact they were taken from me [for access], because they were young, but you have to do these things. At the same time, I want them to see their dad.
"As they get older, they have different hobbies and stuff. I'm sure it happens at Pete's and isn't just one-sided, but sometimes Junior might say, 'I don't want to go to dad's this weekend'. If we're doing something fun or exciting, kids don't want to miss out.
"I say, 'If you want to stay, ask him'. Then you see his little face and he'll say, 'No, because dad might think I don't want to be with him'."
Turning to Coleen, she said: "It's true what you say. You're trying to be kind and it's not about choosing. I want them to be happy wherever and, as they get older, they make more of a decision."
Katie and Peter split in 2009 after less than four years of marriage. The pair have both since remarried.