James Arthur has been explaining why he needed time out from the limelight following his X Factor win in 2012 and subsequent erratic behaviour.
The singer-songwriter triumphed in the ninth series of the ITV show under the tutelage of Nicole Scherzinger and had huge success with debut single 'Impossible'.
But things then began to unravel, leading James to withdraw from the spotlight for a while.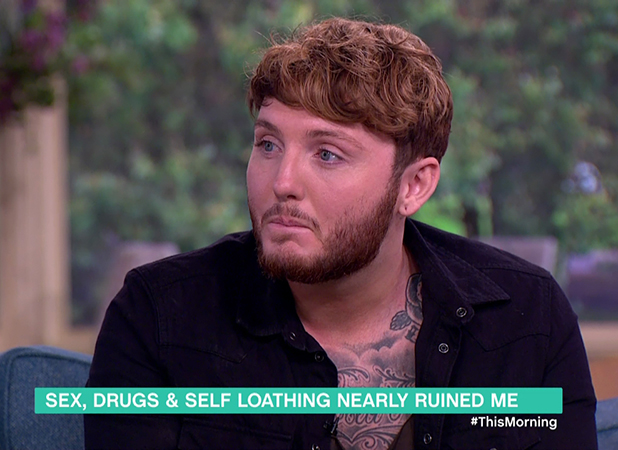 Appearing on ITV's
This Morning
on Friday (16 September), James gave an honest interview about the depression he'd suffered before
X Factor
and how he struggled to cope with the intensity of the situation he was suddenly thrust into.
He admitted: "Maybe I didn't make it clear [before
X Factor
] quite where I was mentally at the time. I don't think I was prepared for it. It was a lot of pressure and judgement. I guess I was taking a chance and wanted to do make something of myself and better my life and the
X Factor
was the only way I saw that happening."
"I probably suffered with depression before and probably throughout and I was very insecure and quite an anxious character," he recalled.
"Before
X Factor
I was self-medicating quite a bit to get through that sort of stuff and the depression of not being perhaps where I wanted to go be, then the show came around and it all happened so quickly. I probably wasn't prepared for the level of scrutiny and attention that came with it. It felt super quick.
"There I was, in this bedsit thinking I was a bit of a down and out, everyone around me, my friends and family, I think, thought, 'There's a guy who is maybe a waste of talent so how would he get anywhere living in this insignificant place with no money."
Talking about how he unravelled after winning
X Factor
, he said: "I didn't know how to deal with it. I pressed the self destruct button, simple as that. The last couple of years have been tough. Looking back at the character I was I am very embarrassed, to be honest. It's a tough thing to look back on. I buckled under the anxiety and pressure."
Detailing a particularly low point, James revealed: "I was having lots of anxiety attacks, calling ambulances and saying, 'I'm having a heart attack, something weird is happening to my body and mind'"
When asked how he'd managed to win the public around again with new single 'Say You Wont Let Go', he said: "The most important thing was to begin to believe in myself. I had to stop beating myself up and being so down on myself."
"I thought I have to fight and keep going and make some music that's honest," he added. "As long as I make honest music I'll be real and positive from now on and it may connect with people, you never know."
Looking to the future and being in the public eye once again, he added: "I'm taking it one day at a time and I think I'm much better equipped to deal with it now. My perspective is much more positive. I won't be lashing out or responding to any negativity anymore. It's about making music that's inspiring to people."