Here's a note of warning: do NOT suggest Joey Essex and Stephanie Pratt's relationship is a showmance or declare them incompatible.
When that was suggested to the couple this week, an angry Steph declared: "This is utter bullsh*t, screw the compatibility test. The dating agency can f**k off."
Joey added: "It hurts you don't think this is real. Why can't you accept I like her and she likes me?"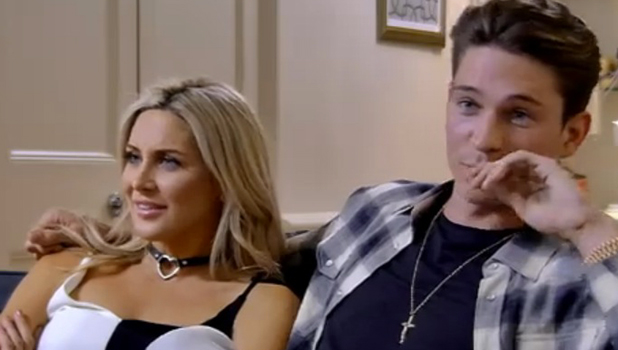 They may have met on a TV show about celebrities finding love – E4's
Celebs Go Dating
- but they're both adamant what they have is real and genuine.
After loads of rumours about the nature of their relationship, Joey and Stephanie finally hooked up on the show this week, much to the surprise and disappointment of agency bosses Nadia and Eden, who just didn't think they were right for each other.
So, the morning after *that* steamy swimming pool snog, both Joey and Steph were called into the agency to discuss what exactly had happened.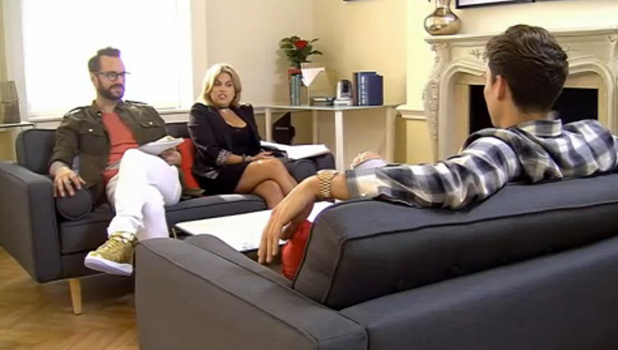 First up was Joey, who insisted they'd just had a kiss – no sex – and he really liked Steph. Nadia, however, delivered a harsh bombshell: "You look good but you're not compatible. Truthfully, she's not that into you. Every time Steph is on that sofa she tells us she doesn't fancy you and you're the opposite of what she's looking for."
Nadia explained that from the agency's point of view, Joey had told them what he wanted in a woman, Steph had told them what she wanted in a man, and neither ticked each other's boxes.
Joey, however, wasn't having any of it.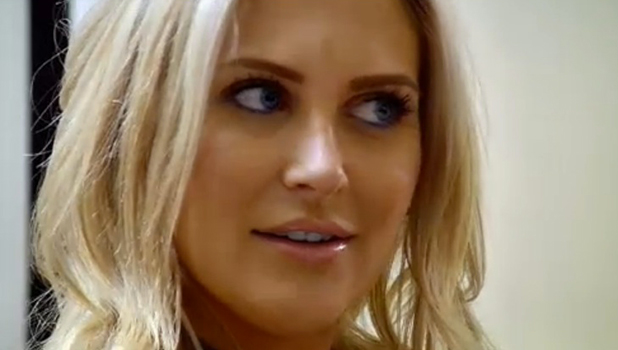 Neither was Steph when she popped by later, admitting she was "still on cloud nine" after her date with Joey. Again, the agency bosses pointed out Joey wasn't what she was after.
"I hope I'm not making a big mistake but I do think I'm wrapped up in, not love, but infatuation. I feel like I'm in high school and want to be with him every minute."
Nadia said that was called the honeymoon period and wouldn't last.
Later, the agency called both Steph and Joey in together and told them to take a compatibility test.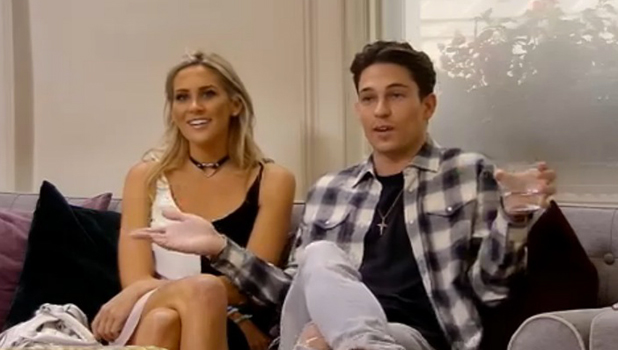 From the start, the new couple were on the defence. "I don't care what people think," said Joey. "If you think this is a showmance, good. It hurts you don't think this is real. Why can't you accept I like her and she likes me?
"There is so much negativity in this room," he added.
Stephanie added: "I didn't intend to like Joey but it's what happened. Just be happy for us!"
They did, however, reluctantly agree to the compatibility test only to discover their compatibility rate was 20 per cent. Whatever, they said. "This is pointless," lamented Steph, concluding: "This is utter bulls**t. Screw the compatibility test. The agency can f**k off."
Ouch.
Celebs Go Dating
continues tonight on E4.