Love Island's Kady McDermott has given her boyfriend Scott Thomas a makeover after declaring his clothes "offend her eyes".
Kady can be seen trawling through Scott's wardrobe in their latest
Life On The Outside
vlog before forcing him to donate a huge sack of threads to charity.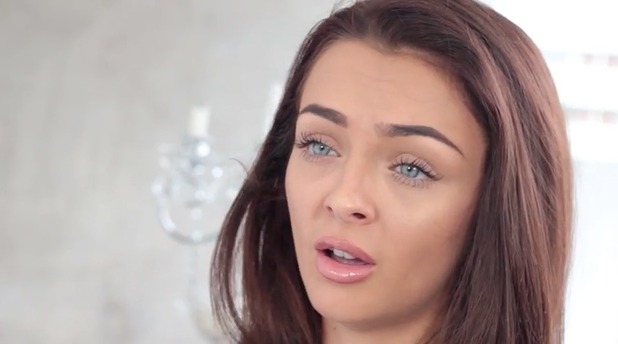 Speaking to the camera, she says: "Since coming off the island, I've been spending more time at Scott's place and I've noticed just how badly he dresses.
"I mean, horrendous. He has these jumpers that look like Christmas jumpers."
Giving her opinion on one particular jumper, a dark green knit with lime green spots, Kady tells Scott: "I don't care if that cost £9, £90 or £9,000, that is offensive to my eyes."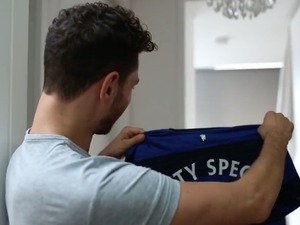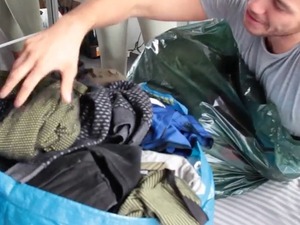 She also makes him chuck out a Manchester United top with 'Scotty Special' emblazoned on the back.
Like a dutiful boyfriend, Scott takes Kady's advice on board and lets her venture out to the shops to get him some new clothes.
He admits: "Kady doesn't beat around the bush. When I was in the villa, she told me I dress like crap. Now she's finally had a chance to get her hands on my wardrobe and she's ripped it apart!"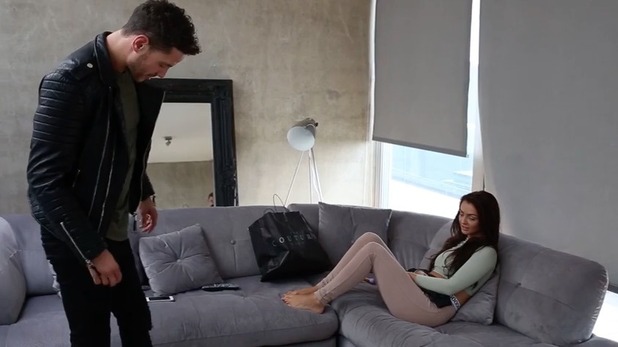 Among Kady's haul is a pair of white Giuseppe trainers, worth more than £400. She tells Scott: "It's a special one because you've got your birthday coming up." She also surprises him with a leather jacket, a plain khaki t-shirt and a pair of ripped, black jeans.
Scott is delighted with his new outfit and even gives Kady a mini catwalk show. He then admits: "To be fair, I knew Kady would smash this for me. I'm like a fine wine, I get better with age so I reckon my dress sense will keep getting better. I'm buzzing."
Kady and Scott met during the second series of
Love Island
this summer. They finished the ITV2 show in third place.
Watch Kady and Scott's vlog here: