Love Island's Olivia Buckland has been giggling again about the reaction to that photo of boyfriend Alex Bowen in their latest photoshoot for Reveal magazine.
If you picked up a copy of the mag last month, you probably saw our fabulous at-home exclusive with the happy couple, as they showed us around their Essex flat.
One picture in particular garnered A LOT of attention...
Here it is below. Can you guess what caused the frenzy? Clue: look at Alex. Down, down, down… there you go!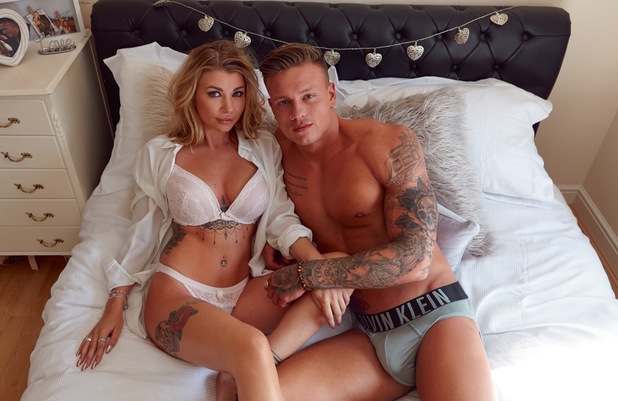 When Olivia popped into
Reveal
for a Facebook Live earlier, we couldn't help showing her the picture again and asking what she thought about the comments focused on Alex's package.
"I think he looks lovely!" she said.
"His face is beautiful, that's what we're looking at, right?"
Oh, Liv!
"You know what, we do read the comments," she continued. "I put this picture on my Instagram as well so we obviously expect a few comments to come up. I didn't even realise! I think I'm just so used to the situation. And we've had things in the past around that area so now it's, 'Another comment, that's fine!'"
(FYI:
Olivia was referring to a nude photo of Alex's lower half
that did the rounds on social media over the summer.
At the time she told us
: "It's nothing I haven't seen before. I think everyone's pretty impressed!"
Olivia joined us to exclusively announce the launch of her first ever clothing collection with Quiz,
which hits stores and online later this year. She had to keep tight-lipped on specific details as it's still in the design stage but did promise the range will be affordable, in a variety of sizes and reflect her personal style.
"I just want to put my style across and try to get me into the range as much as possible," she explained. "Everyone always asks me where things are from and how I got a style, so I want everyone to be able to get it through this range."
Watch Olivia's Facebook Live below!