Ex On The Beach: Lillie Lexie Gregg tells ex-boyfriend Gaz Beadle he is a "horrible person" after she is left in floods of tears from his cheating confession...
Lillie comes face-to-face with another of Gaz's exes, Chrysten,
and is left "gobsmacked" when she reveals that Gaz had slept with her in Australia while he was dating Lillie.
To make matters worse,
Gaz had denied doing so to Lillie when she first questioned him about the possibility
, telling her he "definitely didn't."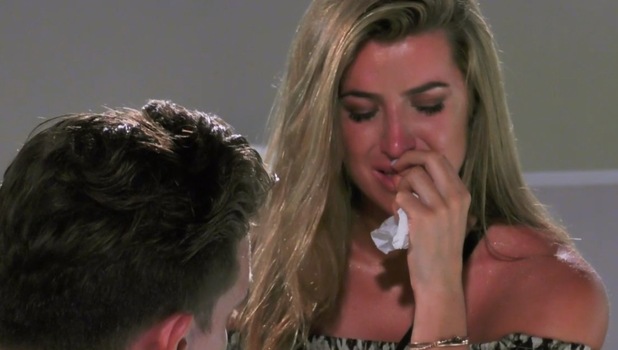 As always on
Ex On The Beach
, the truth always comes out, and Chrysten actually drops Gaz right in it when she reveals that he had been unfaithful. Bear asks her in front of the group if she had sex with Gaz and she replies yes - causing Lillie to break down in tears.
Another video shared by MTV has given viewers a first look at the moment Lillie confronts Gaz for lying to her. Trying to apologise, he tells her: "Obviously I know sorry isn't going to mean a lot, but I want you to know that I obviously am sorry. I don't know what else to say man."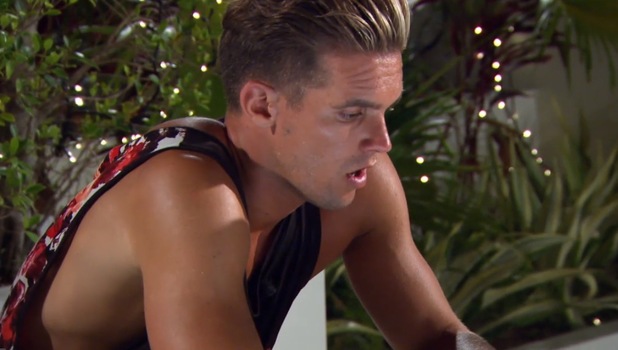 To the camera, a heartbroken Lillie admits: "It's a pretty scary thought when somebody is not the person you think they are."
"I've spent two years of my life with someone that doesn't even exist. I can never get that time back," she tells Gary.
Inconsolable, she says: "You're a horrible person and one day you need to wake up to that and realise that you are a horrible person."
"This is seriously real now Gary. I've never felt so heart...," she says before choking on her words.
In private, Lillie is still in tears. She adds: "Don't take someone's kindness for weakness. Don't take advantage of someone when they trust you... Sh*t."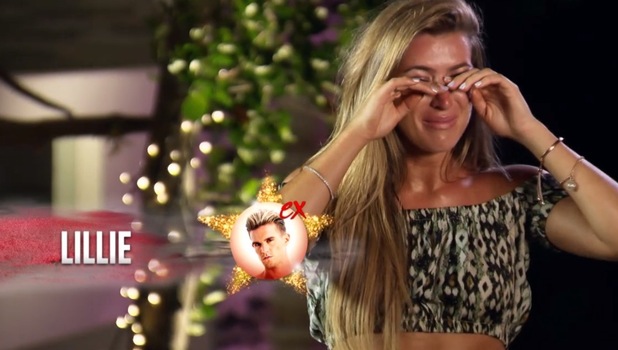 Seeing Lillie so choked up gets to Gaz and while he takes a moment in front of the camera, it all becomes too much.
"I can't," he admits, before asking himself: "Why am I doing this?"
Gaz's shock cheating admission comes after he and Lillie had just cleared the air. Following their split in November 2015, the pair hadn't spoken. Their reunion on
Ex On The Beach
had given them the opportunity to finally clear the air, and
Gaz the opportunity to explain why he had broken up with Lillie so suddenly.
He explained that he had to choose his career over their relationship. Things became strained following the couple's split and Lillie questioned Gaz on whether he had been "real" with her while they were dating. He stressed they had and she accepted his apology.
Lillie and Gaz had agreed to move on as friends, but that was before Lillie found out about Gaz and Chrysten... Eek.
Ex On The Beach continues Tuesday 20 September at 10pm on MTV.