Ex On The Beach: Gaz Beadle admits he HAS cheated on Lillie Lexie Gregg, as another of his exes rocks up to surprise him.
He's already had Charlotte Dawson and Lillie (his ex of nearly two years) arrive at the villa, but Gaz is in for another surprise as Chrysten, his ex from Australia, makes her debut.
Her arrival has Lillie asking Gary some *very* awkward questions and she is left oh-so-suspicious by his response... Uh-oh!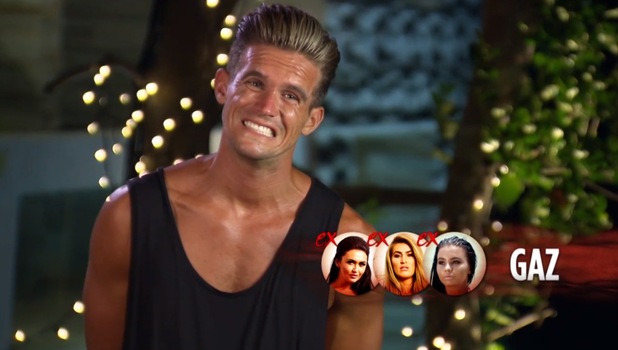 Arriving back from the beach, Gaz reveals that the next ex to arrive is Chrysten, explaining that he got with her around two/two and a half years ago and that he thinks she's fit.
Doing the math, Lillie then asks Gaz: "Did you see her when I was with you in Australia?"
Privately, Gaz says: "Lillie starts questioning me, which makes me question myself. Then I remember. I kind of slept with Chrysten when I was with Lillie."
He, however, chooses to keep that vital bit of info from Lillie and replies to her: "No I didn't get with her when you were there, I slept with her a couple of years ago."
"So you never like spoke to her when we were together?" Lillie asked. "She's not going to tell me anything..."
Gary hesitates to answer her and Lillie tells him: "It shouldn't be a hard thing. You either cheated on me or you didn't. You should know, 'No I definitely didn't.'" She adds to the camera: "If we were together and you never cheated on me, it should be a very easy no."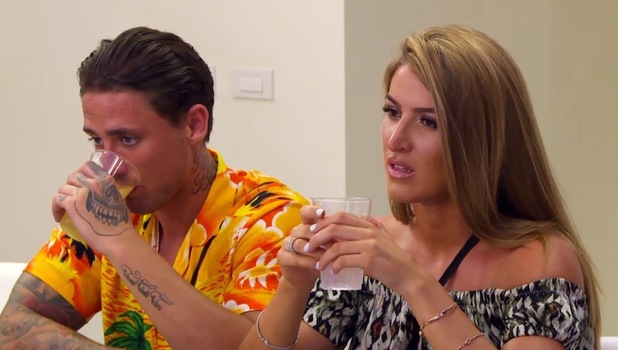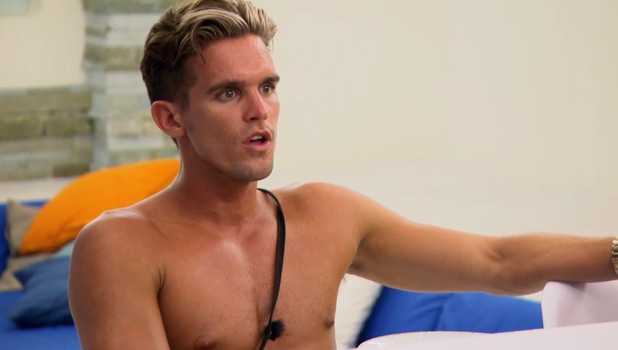 Gaz then awkwardly seems to get annoyed with Lillie, only making her more convinced that he is guilty.
He also slips up and tells Lillie: "I didn't cheat on you with her." Lillie quickly hits back: "With her? But you did cheat on me with other people? I feel like you worded that very wrong."
#awkward
Gaz's confession comes after he and Lillie just managed to clear the air. The pair hadn't spoken at all following their split in November last year and finally getting the opportunity to talk,
Gaz explained why he broke up with Lillie
(he had to pick his career over her) and apologised for the way he had treated her after their break up.
Lillie had questioned how genuine Gaz had been in their relationship
, but he assured her he was 100 percent "real" with her. She accepted his apology and the pair agreed to move forward as friends.
Although now we're wondering how long that will last...
Ex On The Beach continues Tuesday 20 September at 10pm on MTV.