From Making The Band to the just-finished Celebrity Big Brother, former Danity Kane star Aubrey O'Day has been a reality TV superstar for more than a decade, appearing in shows including Celebrity Apprentice with Donald Trump and Famously Single, where she met boyfriend DJ Pauly D.
And when we caught up with her this week, we were rather thrilled to hear she's now thinking about adding another reality show to her belt: a fly-on-the-wall series with her former
Jersey Shore
beau Pauly.
PLEASE!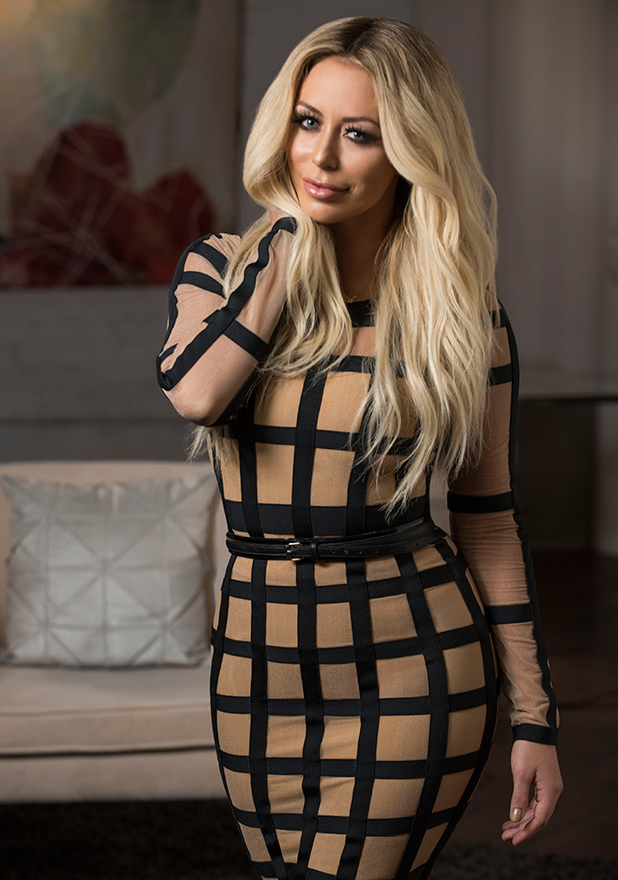 "We've been in the position to have our own show a good amount of times now, everyone has been wanting it since we came out as a couple," Aubrey tells us, when we have a chat about her shows
All About Aubrey
and
Famously Single
hitting the hayu, the new all-reality subscription service.
"I think in the beginning we wanted to make sure we were good within because we didn't want to build a foundation or brand as a couple unless we knew we were strong and had solid foundation. And now we are certain of that, I'd say we will probably circle back and discuss doing something like that."
Exciting!
"We both loved sharing our lives on television, it's something both of us have done since we were young," she adds, joking they're both "MTV babies" as she starred in the channel's
Making The Band
, while Pauly shot to fame in
Jersey Shore
.
"We've kind of grown up in the public eye in different ways. It's not something we're opposed to, it would just have to be the right situation."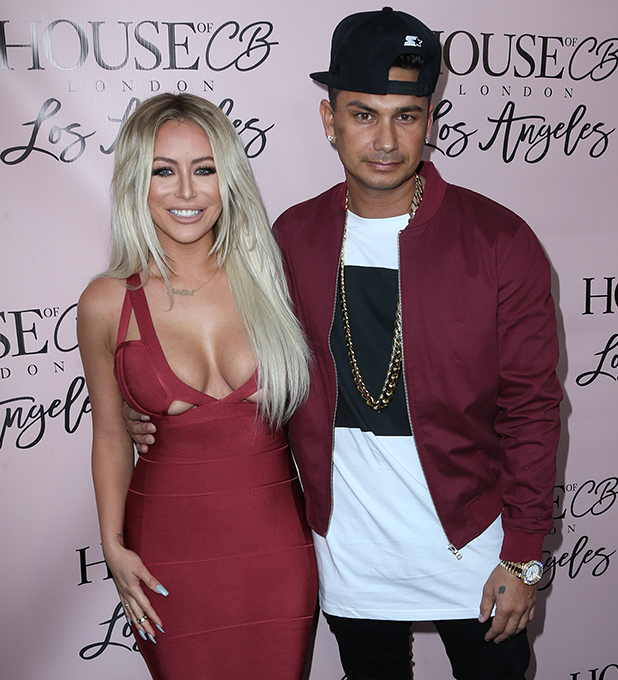 Sharing their lives on TV means both Aubrey and Pauly understand the public interest and scrutiny that comes with being reality stars, and Aubrey admits there is an "expectation" that wherever they are, whatever they are doing, their lives are open for everyone.
"With the sort of access they had to him on
Jersey Shore
, some of Pauly's fans are comfortable interrupting in the middle of dinner, even if it's an intimate situation or he's with his child, and demanding photos and it's accepted," says Aubrey.
"Obviously I've experienced it too but he has it a whole different level. It's interesting. There is an expectation when you're on reality TV that they know you and can interrupt your dinner in the middle of a family night and have an expectation that you will entertain them."
Aubrey, 32, and Pauly, 36, met on E! reality show
Famously Single
, which brought a group of single celebrities – including Calum Best – together in a house so they could speak to experts and work through their relationship issues.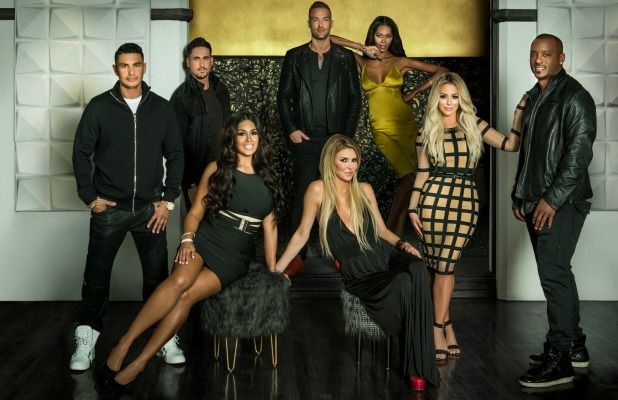 In the first episode, Aubrey admits Pauly isn't really her type. When we ask her about that, she laughs that she doesn't remember saying that! She also admits it's been a bit "cringeworthy" watching the show back as Pauly's mum is a fan.
"There were moments in
Famously Single
were we could discuss what it was like to be known and trying to find love as there are a lot of obstacles to that specific equation," recalls Aubrey. "It was interesting to have other people with similar issues.
"A lot of it is ego and pride and reputation and stuff that doesn't matter. I found some of the cast were so aware of how people receive them. They had an 'us and them' thinking that was stopping them from getting to know people outside of who they come in contact with at work; a lot of it is understandable."
When we ask if Aubrey and Pauly fell in love on the show, she tells us: "I would say kinda… you watch us become introduced to each other but we didn't really fall in love until after the show."
She jokes: "I'm sure they want to take credit for the whole relationship and say their programme was flawless, but I think it was a nice introduction. But at the end of the day, him and I are responsible for the success we had and we've had to work hard for it beyond the show."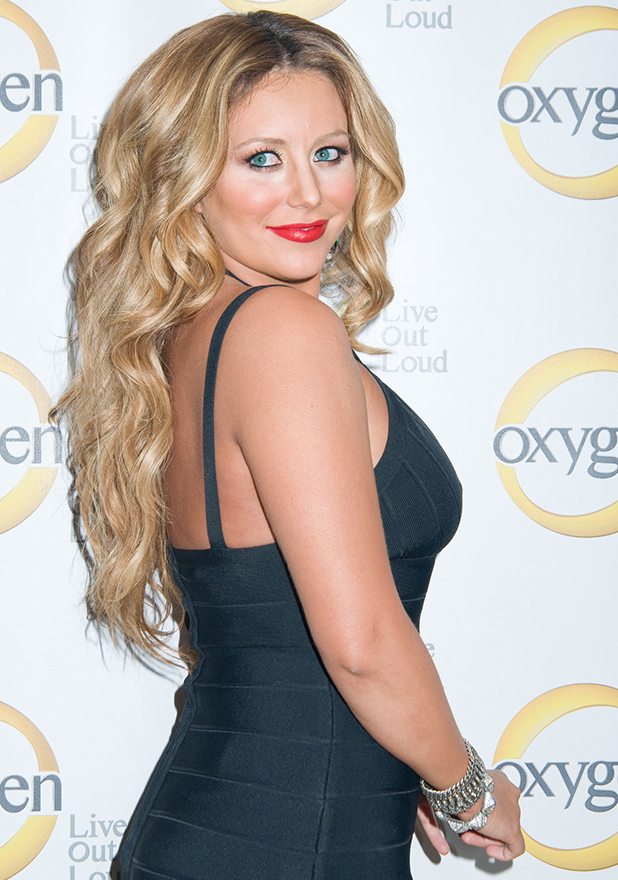 The Aubrey we watched on
CBB
and we meet in
Famously Single
is very different to the Aubrey from a few years ago, who starred in the 2011 reality show
All About Aubrey
. It was filmed after Diddy fired her from Danity Kane.
"At that stage in my life I was just coming off Broadway and wanted to release solo music. I was also transitioning back to life in LA," she explains. "Mostly it follows my career and music. Anyone who was a fan of
Making The Band
will enjoy it because there's a lot of the same people. Our manager Johnny Wright is back, Danity Kane's choreographer and producer and vocal coach are back. Everyone came back to do it with me for the solo run."
The first couple of episodes feature scenes where Aubrey is told to lose weight and strip back her make-up. After turning up to rehearsals with fake lashes and perfect hair, she's made to wash her face and return stripped back, where she admits she feels uncomfortable being bare-faced.
These days Aubrey says she's far more comfortable in her skin and a stronger person than she was back then. "I'm 32 now and not really living on the comments of people anymore," she says. "I don't live on any type of social media or industry reputation. I did that for a good amount of my life and was so unhappy. I could be at the height of my career and achieving all these things I wanted but I was very unhappy as a person."
"At the start of this year I checked out of Instagram for a good two months and didn't post as much and tried to start focusing on myself: things I wanted and what was important to me and what was making me happy."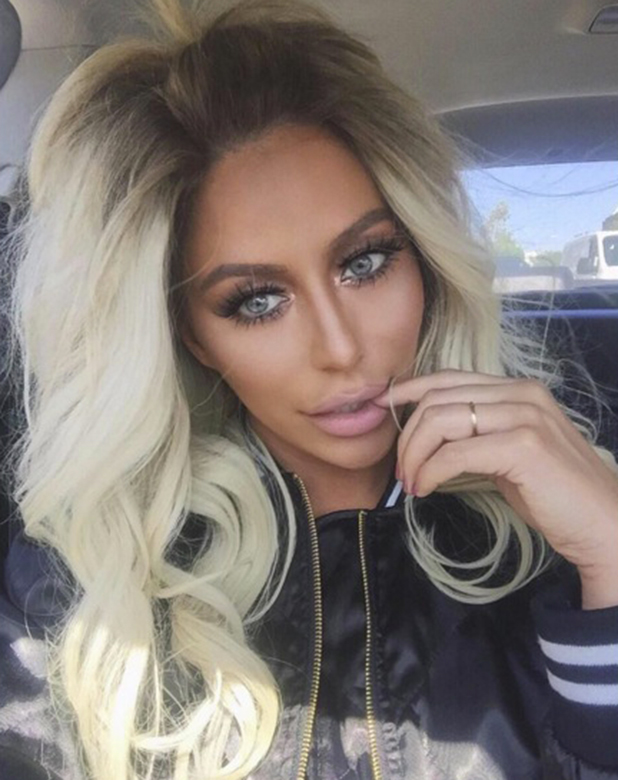 While Aubrey has been a reality TV superstar for more than a decade, she's also a chart topping, record-breaking singer, has performed on Broadway and in Las Vegas, modelled for Playboy
and
has a political science degree.
Impressive, right?!
She tells us it can be hard at times to balance her careers: "I'm an artist who does make music. I produce my own music and write and have all these accolades but on the other hand I'm a reality TV star. In the States I do a lot of reality TV so a lot of the time people tend to focus on that and the character they see in those shows rather than the things I've achieved in music and performance."
And being such a reality TV veteran, she's well aware of the power of the edit! "It's hard because you're subjected to an edit which can be a plan that has been long in motion before you were even involved! It can be difficult to explain everything about you when the producer and editor have the intention of telling a story."
She suggests that happened in this year's
CBB
to an extent, telling us: "I think a lot of people were protected, some people specifically more than others. I think there were a lot of horrible sides of people not shown, and a lot of great sides of people not shown."
Followers of Aubrey on social media will know she's been posting a slew of
CBB
video clips recently but rather than feeling nostalgic, she tells us she's simply watching the show for the first time!
"I've just kind of started to see the episodes this past week so I've been posting them. I'm really late! But [Pauly and I] went on vacation, then I was tired and needed to readjust to being home. This is the first time I've seen what I just finished doing."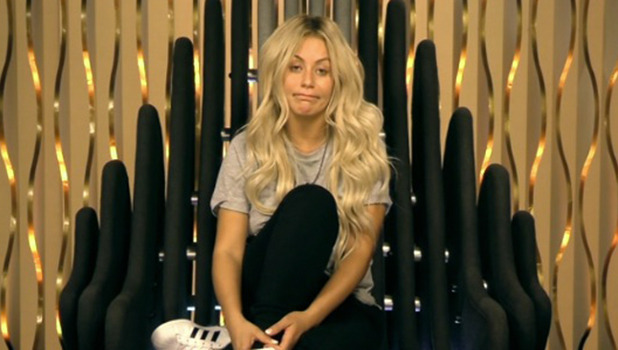 It's also the first time she's been able to see some of the, shall we say, less than flattering images posted to Twitter by
CBB
during the series.
"They post so many god-awful photos a day of everyone in the cast looking awful!" laughs Aubrey. "They get the worst angles of you. You'll be mid yawn with three chins and they'll post it with, 'Aubrey says good morning!'"
So, what's next for Aubrey? She would LOVE to return to the UK sometime soon, telling us she had an amazing time being in London over the summer. "I had so much fun," she says. "I just enjoyed the atmosphere and it was refreshing and different to the States. [Doing
CBB
] I really learned a lot about myself and culture and people and things I didn't grow up with.
"I miss having beans and mushroom and the weird brown sauce for breakfast! The weird eating habits! I tried to explain to Pauly who asked, 'Why would you put beans with eggs for breakfast?' I don't know but they do and it's amazing!"
All About Aubrey & Famously Single available on hayu, the new all-reality subscription service