So, we were just watching Great British Bake Off last night, admiring the pastry work and realising just how much we'll miss Mel and Sue when DISASTER STRUCK!!
What?
How?
Did we hear that right?
Quick, get on Twitter and make sure we heard what we thought we heard…
No. It can't be!
Yes. It's true. Selasi has a girlfriend.
*Cue sobs everywhere*
Sadly for Selasi fans hoping to snare the handsome baker, it's not meant to be, as he dropped into conversation on Wednesday night's episode that he's got a significant other.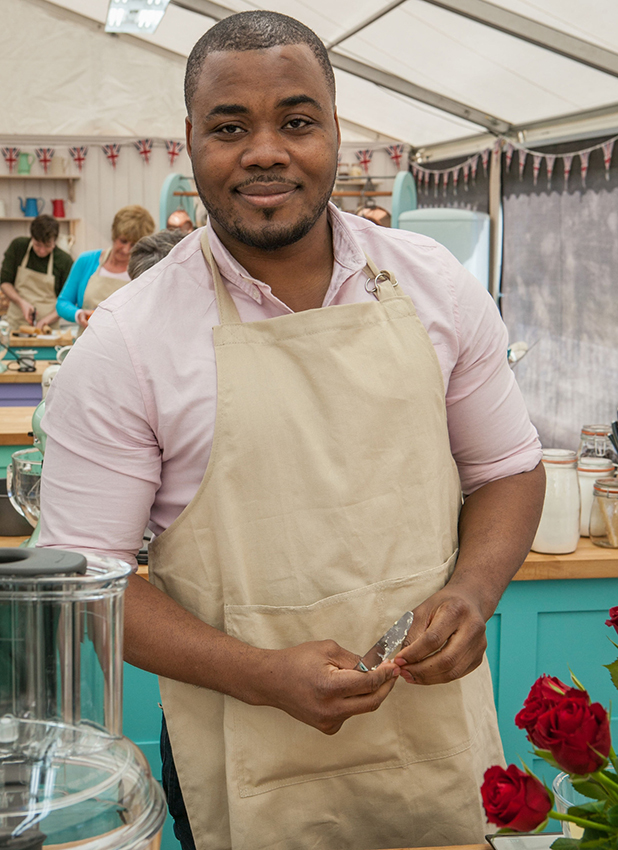 Of course, this being Selasi, he did it in a super cool, chilled out way, simply mentioning his filling recipe had been passed down generations from his girlfriend's mum.
And that was that. Bombshell dropped. He got on with his bake.
Fans on Twitter, however, totally struggled to cope, especially after all the other
Great British Bake Off
bombshells of the week. They say bad things happen in threes and many fans now reckon that's totally true after the news:
1) Bake Off is moving from BBC to Channel 4 next year
2) Mel and Sue have quit as hosts
3) Selasi is taken
First Channel 4. Then Mel and Sue. Then Selasi saying that he's got a girlfriend. This has been a difficult week for Bake Off fans.

— Scott Bryan (@scottygb) September 14, 2016
Selasi said "girlfriend" and I swear I heard Britain's heart shatter. #GBBO

— Brydie Lee-Kennedy (@BrydieLK) September 14, 2016
So Selasi has a girlfriend. I've just heard the collective howl of dismay from millions of British women #GBBO

— Lydia Mulvey (@LydiaMulvey) September 14, 2016
Who else felt their heart break to hear Selasi has a girlfriend? #GBBO

— Amelia Mandeville (@AmeliaMandev) September 14, 2016
The three words causing heartbreak across all of Britain: 'my girlfriend's mum' #GBBO #Selasi

— Lucy Glasper (@lucyglasper) September 14, 2016
"The recipe was passed down from my girlfriend's Mum"... Yeah thanks Selasi- you big heartbreaker! #GBBO

— Ana Richardson (@anabanana1991) September 15, 2016
selasi's announcement of having a girlfriend must have just deflated so many spirits in England today.

— adrienne (@solarpowerspork) September 15, 2016
selasi having a girlfriend was just the icing on the cake to this bake off nightmare, 2016 brings nothing but pain i tell u

— jess (@jesshopps) September 15, 2016
4 episodes in is too late for Selasi to mention he has a girlfriend. I'm already in love #GBBO

— Eleanor (@e_muffitt) September 14, 2016
Selasi revealed he has a girlfriend in tonight's episode and i don't think I've ever felt such a strong presence of universal sadness #GGBO

— Maryam (@maryam_182) September 14, 2016