Mary Berry's husband Paul Hunnings appears to have hinted that the Great British Bake Off star will NOT be moving with the show to Channel 4.
Although Mary is yet to confirm whether or not she will be heading to Channel 4 from the BBC next year, her hubby apparently says she is waiting to see what her co-stars decide to do.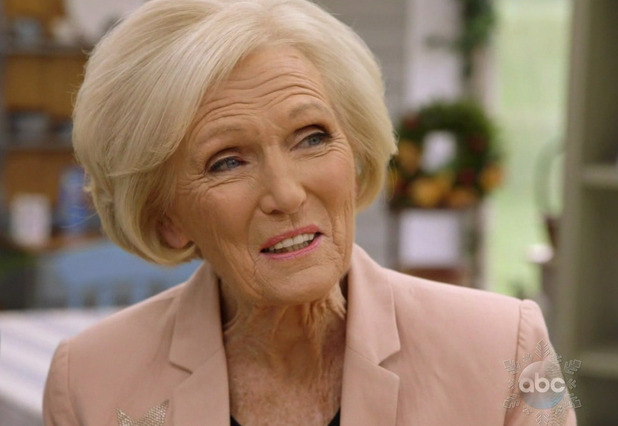 On Tuesday,
GBBO hosts Mel Giedroyc and Sue Perkins quit
, confirming that they will not be making the jump. Mary's fellow judge Paul Hollywood is yet to confirm his plans.
According to the
Daily Mail
, Mary's husband Paul said that she was so far "not signing anything". The newspaper also quoted him as saying: "She's very happy with the BBC, put it that way."
Mary, 81, has been a judge on
The Great British Bake Off
since its launch six years ago and, during that time, as grown close to Paul Hollywood, Mel and Sue.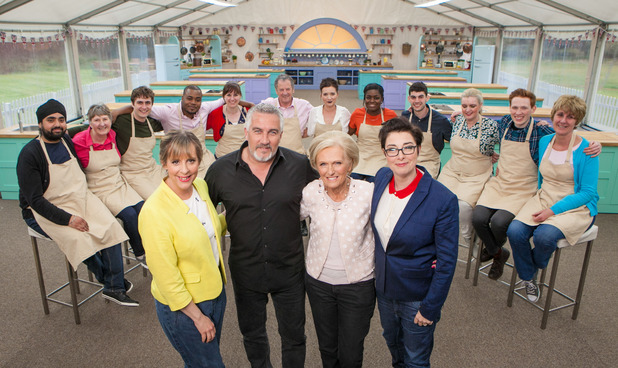 Announcing their departure, Mel and Sue said: "We were very shocked and saddened to learn yesterday evening that Bake Off will be moving from its home. We made no secret of our desire for the show to remain where it was.
"The BBC nurtured the show from its infancy and helped give it its distinctive warmth and charm, growing it from an audience of two million to nearly 15 at its peak. We've had the most amazing time on Bake Off, and have loved seeing it rise and rise like a pair of yeasted Latvian baps.
"We're not going with the dough. We wish all the future bakers every success."
The news of
GBBO's
move to Channel 4 was announced on Monday (14 September) after talks between the BBC and the show's production company, Love Productions, broke down.
Last night,
Love Productions responded to Mel and Sue's departure
, saying: "We would like to thank Mel and Sue for bringing their own unique humour to the tent over the past years and we respect their decision not to be part of the Bake Off team on Channel 4."
A Channel 4 spokesman, meanwhile, said: 'We fully respect Mel and Sue's decision."