Rita Ora's never one to mince her words and that's pretty evident in her brand new interview with Vanity Fair where she criticises the "rude and disrespectful" way female musicians can be written about.
The 'RIP' star admitted she got frustrated with false headlines about sex, scandal and drama when, really, people should be focusing on their artistic ability and music.
Rita spoke about that when asked about *that* speculation earlier this year that she was a possible candidate for being the 'Becky with the good hair' mystery girl that Beyoncé sang about in 'Lemonade'.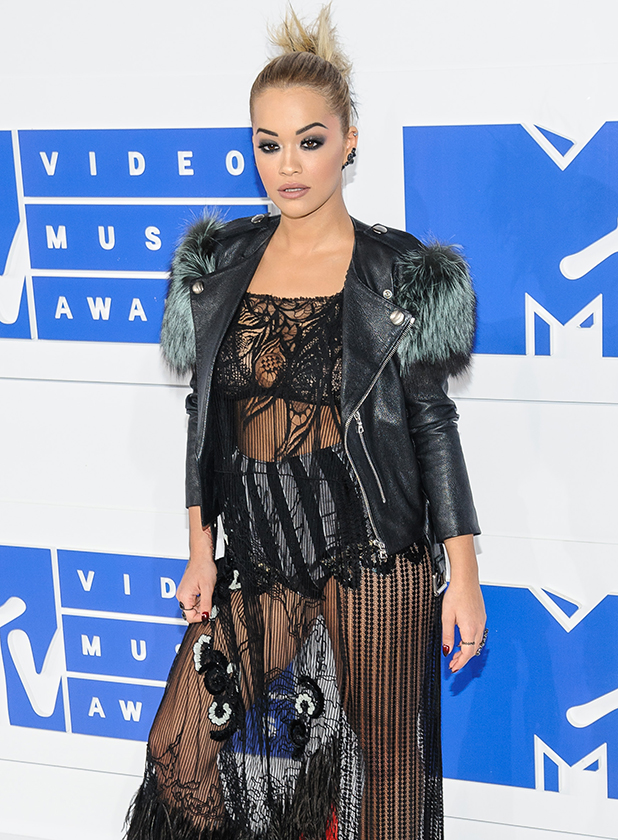 You remember, right? There was total meltdown when
Beyoncé's lyrics referred to a 'Becky with the good hair' that her man could call
when she's not around. Many people immediately wondered if Beyoncé was referring to alleged infidelity on husband Jay Z's part, leading to sleuthing internet detectives listing every possible female candidate.
Well, Rita firmly denied being part of that and now, speaking to
Vanity Fair
, she's said she refuses to indulge any such gossip as it offends her.
"I'm oblivious, I'm just not the gossip queen," she insisted. "I find it incredibly rude and disrespectful to women in general [when] we get accused of something that's basically against the important part - the music."
Rita had previously denied being 'Becky', saying: "I never usually address tabloid gossip but let me be clear, these rumours are false. I have nothing but the utmost respect for Beyonce. Let's continue enjoying Lemonade."
Meanwhile, Rita also told Vanity Fair she's so over discussing her private life after being burned in the past. Her exes have included DJ Calvin Harris, and their split led to MANY headlines.
"I think in general I've learned my lesson to not talk about relationships and gossip because I've been at the centre of it a few times and it's not worth it. And I have been heartbroken . . . just once. Love is so great, but it also can be the most dangerous thing on planet earth. People do crazy things when it comes to jealousy and love."
Ps. turns out the 'Becky with the good hair' lyric was about NO ONE.
The song's collaborator Diana Gordon told
Entertainment Weekly
back in August it was just a line in a song, not aimed at anyone in particular. "I laughed, like this is so silly. Where are we living? I was like, "What day in age from that lyric do you get all of this information?" Is it really telling you all that much, accusing people?"