Charlotte Crosby has just one question after her latest date: "Why can't men be like dogs? Loyal and interested in my vagina."
Oh, Char, we don't know the answer to that!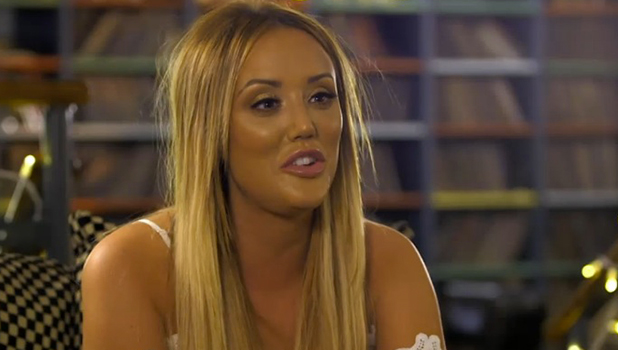 The former
Geordie Shore
star, 26, had a mixed night on the latest episode of
Celebs Go Dating
, starting with the
low of a rather disastrous speed dating event
, the high of former date Brad popping up, the low of a disappointing start to their third date, then the high of realising how much she likes him.
But she's still not sure he's quite right…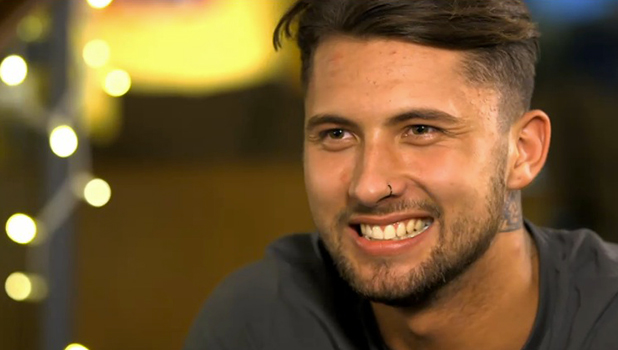 Let's recap: when
Charlotte first met fish factory worker Brad, from Grimsby
, she was instantly attracted to him but things went downhill when she found out he'd spoken to a newspaper about her, not been truthful about his age and kept the fact he had a child hidden from her until the second date.
She didn't really care about the newspaper and wasn't bothered by him being a dad, but she was worried that his true age – 20 – was just too young for her.
That being said, she agreed to a third date when he arrived at the end of the agency's speed dating event, admitting: "He might only be 20 years old and acted a bit of a d*ck but I'm shocked at how I'm feeling right now: so happy to see him!"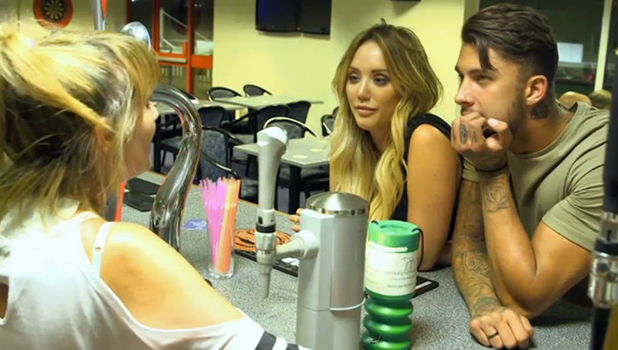 It was Brad's turn to choose the venue for their date, leaving Charlotte free to worry about the most important matter: what to wear!
While out shopping, she said: "I'm a girl, Brad's a boy. What's the problem? He's got a willy and I've got a beautiful fairy. Surely we can make this work. I just need to find the right outfit. I'm going to do what my mam did and follow my inner horn."
But… oh dear. When Charlotte turned up to meet Brad at a dog racing event she felt something wasn't right. The sparks she felt at speed dating weren't there and she just wasn't feeling the whole vibe of the muddy dog track.
"I've turned up and something's not right. Maybe I expected too much? What happened to the fireworks I felt at speed dating? The dogs are a letdown, Brad is a letdown," she lamented.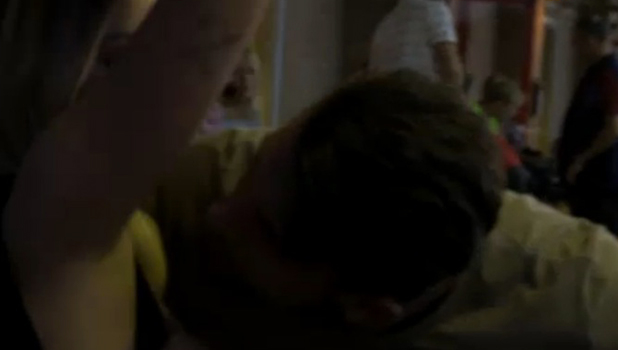 But wait a minute… there may be hope! In the oddest of places! And we mean the ODDEST of places! After Char complained about feeling all sweaty at the races, Brad did a quick sniff of her armpit and assured her she was just fine.
And Char was impressed! "Hold on a second, Brad smelled my stinky pits! Maybe I should give him a bit more of a chance!"
She privately added: "When I signed up for the dating agency I just wanted a boy I could be myself around and I'm starting to feel I can do that with Brad." Cue them burping for each other. So romantic!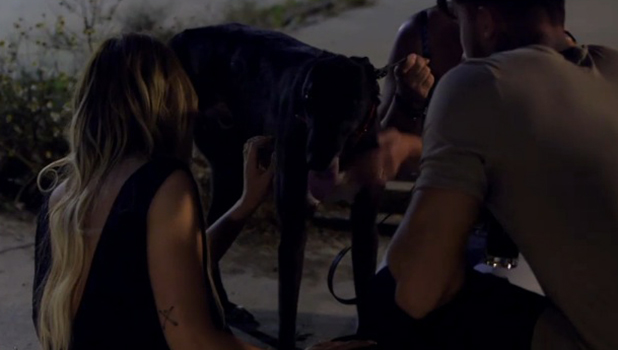 But she still has some niggling doubts. "We do get on but all the other things pull us back again and it's a constant battle with myself. So many negatives and then there's the really fit positive."
When Brad scored some VIP access to the track, Char got the chance top meet some of the dogs racing that night leading to this classic Crosby line: "Why can't men be like dogs? Loyal and interested in my vagina."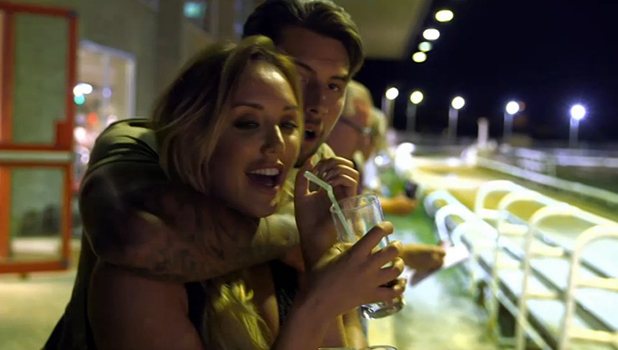 Well, we reckon Brad may fulfil the latter requirement after he slipped an arm around Charlotte while they watched the later races – and she was more than happy for him to do that. "I'm enjoying getting closer to Brad," she said. "I don't mind him having his arm around us, let's face it, those are some sexy arms."
But she's vowed to take things slow. Three dates in and no kiss yet, she explained: "I'm determined to take this slow or it will go tit over ass like all the other dates I've been on."
Celebs Go Dating
airs weeknights on E4.