Ex On The Beach: Gaz Beadle has branded Jemma Lucy a "slag", after she tried to accuse him of having sex with Olivia Walsh in front of his ex-girlfriend Lillie Lexie Gregg.
Gaz has been joined by Lillie in the villa, and on
Ex On The Beach
, there's always the awkward matter of someone having hooked up with your ex by the time you touch down on the beach. For Lillie, she found out Jem had slept with Gaz on their first night in Thailand and later learned that Olivia has kissed and got up close and personal with her ex-beau too.
It all comes out over a game of 'Never Have I Ever' and Gaz ends up losing his cool when Jemma tries to out him...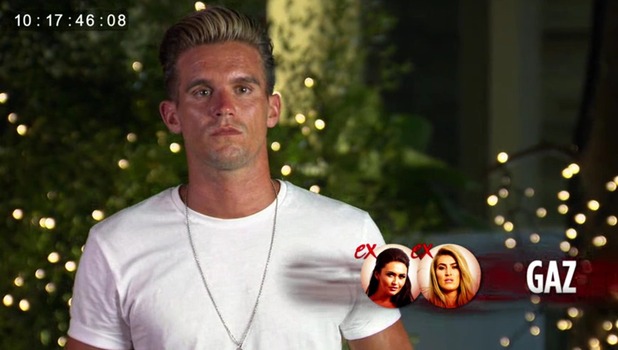 Kayleigh Morris puts Gaz and Olivia in a very awkward situation when she asks the question: "Never have I ever touched Gary Beadle's d**k in this villa..."
Lillie spots that Olivia has taken a sip of her drink - meaning she has done so - and commented: "I would have never thought she would do that. This is supposed to be a game, but everyone is out to hurt each other and that's not my nature."
Jem brings up
Olivia's night with Gary and Charlotte Dawson in the penthouse
, but he protests anything happened between the trio other than a three-way kiss. He hit back: "I didn't get w**ked off, they didn't suck anything. Nothing."
Lillie, however, pointed out that Gaz hadn't told her about locking lips with Charlotte and Olivia. And while she wasn't too fussed to hear about Charlotte, she saw red when it came to Olivia's confession.
"I'm not really bothered about Charlotte as I think it was genuinely, probably a bit of a joke," she said. "I feel like Olivia has been hiding something."
Olivia, meanwhile, has been worrying over telling Lillie about herself and Gary. They've struck up a bit of a fling in the villa and trying to come clean during the game, Olivia told Lillie: "Me and Gary have been in the same bed for two or three nights." Although, she stressed: "We have not had sex."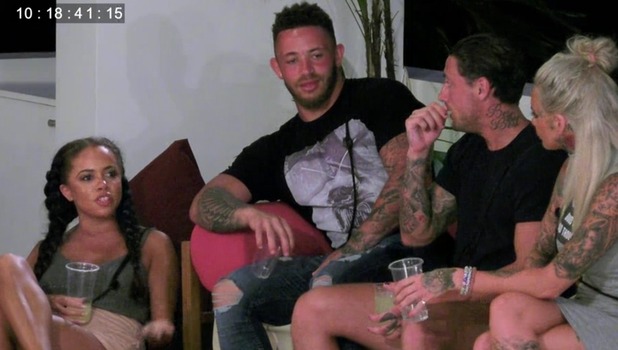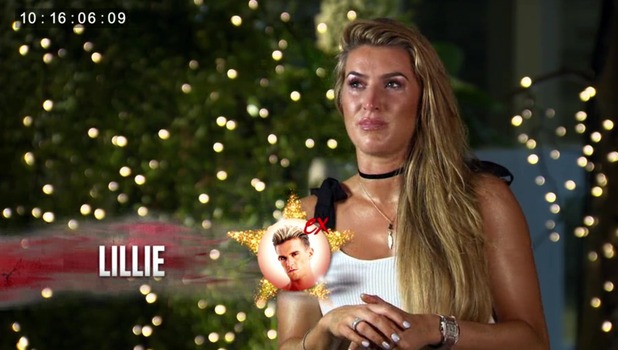 Jem, who had already confessed to Lillie about her antics with Gaz in the penthouse
wasn't convinced. She told the camera: "Olivia is lying and I am taking all the guilt for getting with Gaz, and she's sat there like a little Princess."
She then confronted Gaz about what has really gone on with Olivia and claimed: "Olivia's told me you put your d**k in her twice."
Olivia tried to argue, though, that she and Gaz hadn't had 'proper sex', but the group contested that if his penis had been inside her it constitutes as sex. She then vented privately: "I don't need to explain how many seconds his d**k has been inside of me. It could have been an hour, it could have been a second, who f**king cares? He's single. I'm single."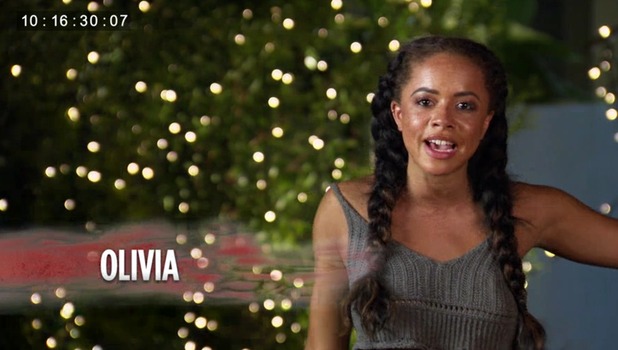 Gaz, meanwhile, hit out at Jemma for trying to make him look bad in front of Lillie. He said: "I love how you're digging me out. You are man. Digging us out in front of Lillie because you think you're clever. Bring it f**king on."
To the camera, he then added: "Jemma you have been horsed over, Olivia hasn't had full sex. There's a difference. You're a slag."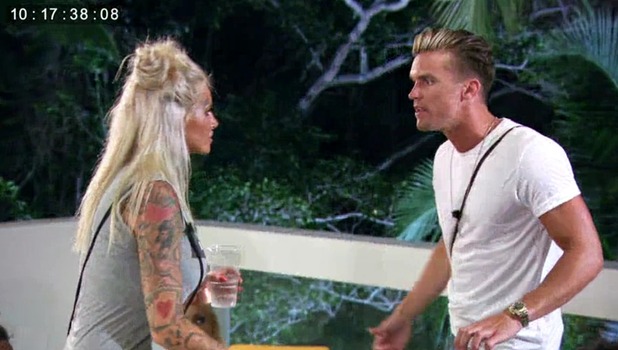 Throughout the whole argument, Lillie was visibly upset. She told Gary that she doesn't have a problem with him getting together with someone, she has a problem with Olivia not being honest with her.
"My problem is that I did really like Olivia and she didn't even mention that she's kissed you... She's had 24 hours to mention it. It should have been the first thing she said to me."
Breaking down in tears to the camera, Lillie claimed: "I'm just too trustworthy. I just think people are nice when they're not. I don't know why I'm crying, it's the whole situation."
She later found herself getting emotional again when Gary was dared to kiss Olivia as part of a game of truth or dare - admitting it had been "uncomfortable" to watch.
Elsewhere in the episode, though, she and Gaz did manage to clear the air. They discussed their break up and
Gary apologised for the way he had handled things following their split.
Lillie also had her first kiss with Bear
, but he soon fell out of her good books when he dared Gaz to kiss Lillie for three seconds. Awkward? Lillie seemed to think so. Criticising Bear, she said: "Bear is trying to purposely hit on the real side of things with me and Gary. A game isn't a game if you're touching on real emotions."
Ex On The Beach continues Tuesday 20 August at 10pm on MTV.
Follow us on Twitter @RevealMag for all your celeb, fashion and beauty news!
Fancy winning some GREAT prizes? Check out Reveal Competitions here!