They've had their fair share of drama – okay, A LOT of drama, on the fifth series of Ex On The Beach which is why we did NOT see last night's truce between Jem Lucy and Hawley coming!
Seriously, did anyone?!
To recap:
Hawley arrived on the beach as Jem's ex
and immediately told Jem as she'd made a mug out of him in the past, he'd be making a mug out of her. What followed was major drama when
Jem confessed to bedding Hawley's pal Scotty T to spite him
(Scotty has denied it) and
Jem's fury when Hawley hooked up briefly with Holly Rickwood
. She was convinced he only did it to get back at her.
Jem's openly admitted to still loving Hawley and although he's said there are no feelings for him anymore, Jem is convinced he still loves her as well.
Basically it's been a rollercoaster of fireworks, rows, tears and mixed emotions.
But is that all over now?
On the fifth episode Jem decided it was time to call a truce, saying: "I want to take the opportunity while me and Hawley are both sober to clear the air, get everything out in the open. I feel it's getting relentless, this tit for tat game. I want it to stop."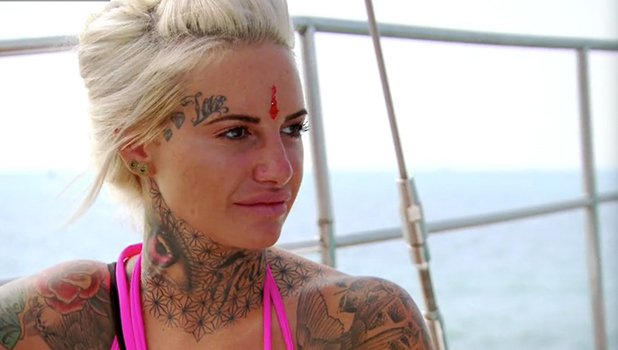 So, Jem approached Hawley and said she wanted to "draw a line" in their feud and she was sorry for what she'd said and done at the villa.
"It's just that I keep hurting you and you keep hurting me," she said.
Hawley agreed, saying: "It does hurt when we're going at each other. F**king hell, we used to actually love each other." He privately added: "This is the Jem I know. When she's calm, she's mint."
Conversation then turned to Jem's confession that she still loves Hawley. "Yes," she replied, "You knew that. Of course I have feelings for you or I wouldn't get upset. You wouldn't either, whether it's love or hate, there's something there."
She privately added: "It's so frustrating. I know he loves me."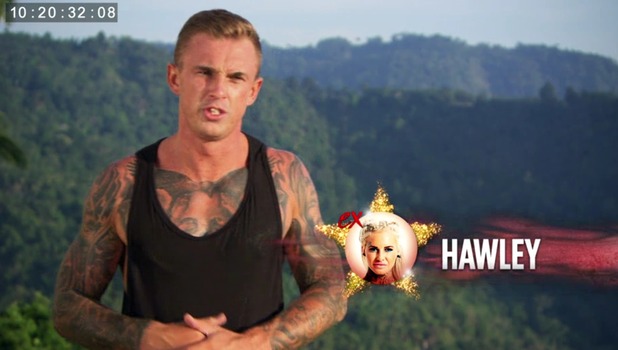 Hawley told Jem he was so annoyed still about her Scotty T confession. "We did have something good," he said. "But what happened with you and Scott, that's why I'm so pissed off." He said it was good to hear Jem saying sorry but he wasn't sure if he could forgive her.
They did have some common ground, however, when chat turned to Holly, who MASSIVELY kicked off the night before when she saw Jem and Hawley dating. Hawley said he couldn't be bothered with that behaviour and the pair agreed Holly acted like a "bunny boiler."
"Well, I found out the hard way," said Hawley.
The former couple then agreed to move on from what they'd said and doen at the villa and start being civil with each other. But Jem couldn't help wondering if there may be more… "I do believe he still loves me," she concluded. "And he wants me back."
EOTB
airs Tuesdays at 10pm on MTV.