Katie Price does NOT have a botched up body, okay?
The mother-of-five, 38, responded via Twitter when told her surgically-enhanced figure had been discussed on a recent episode of Channel 5 reality show
Botched Up Bodies
.
And in typical Pricey style, she hit back in force!
"I hear I'm on @channel5_tv botched bodies! My body is not botched up thx prob cause I won't go on show they slating me! My bod is amazing."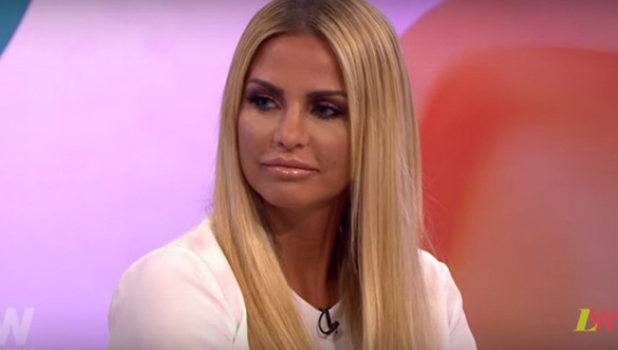 Katie's always been open about her surgical procedures, going into detail in her autobiographies about the various boob jobs she's had over the years, as well as cosmetic enhancements such as veneers, lip fillers and Botox.
She had her eighth breast augmentation in July, correcting damage done by a previous boob job. She explained on
Loose Women
that she'd opted for a large size simply because she wanted them (and said husband Kieran Hayler isn't a breast man!"
"Everyone has a go at me: 'Leave yourself alone for five minutes,'" she said. "I'd got used to having them smaller. All my clothes were for smaller boobs. I had camisole tops size 10/12, now I'm a 16 again."
Meanwhile, this isn't the first time
Katie has lashed out at Botched Up Bodies
. In January she also tweeted about the show after a surgeon commented: "
Katie Price
is a fantastic example of the negative consequences of oversized implants because you inevitably enter a spiral of continuing surgery to try and undo what has been done."
Katie replied: "So funny how botched up bodies show seem to know more about my boobs than I do! My body isn't botched but fit considering I'm 37&5 kids woo."