We love it when a love story gets a happy ending!
And that's certainly the case for Big Brother couple
Hughie Maughan
and Ryan Ruckledge, if their latest PDA is anything to go by.
The couple, who found love on this year's series, proved their love for each other when the shared a smooch at Dublin airport.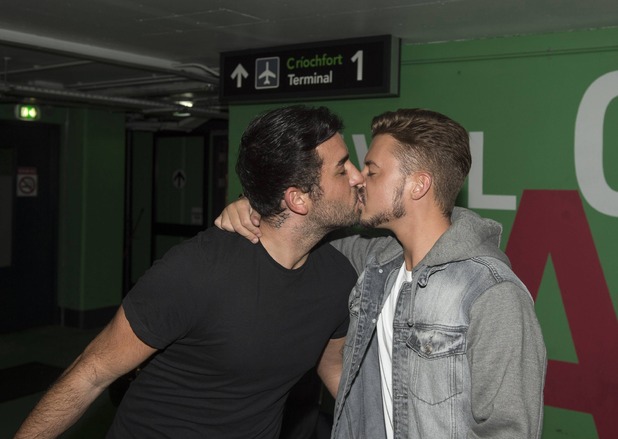 The cute pair are thought to be heading to the Irish capital for a romantic weekend together.
Hughie and Ryan aren't just happy to parade their love at the airport, either.
They've been more than active on Instagram lately, posting snaps of them snogging at every given opportunity!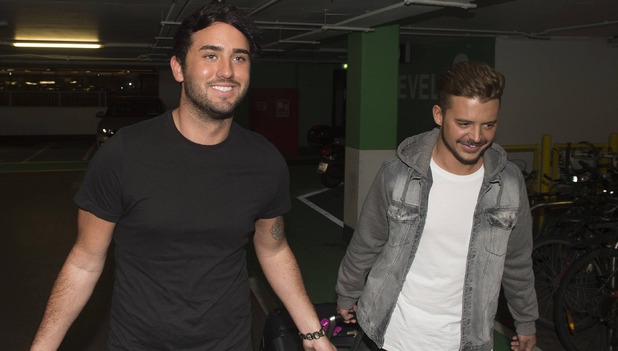 Just last night, Hughie shared a photo of them kissing in bed with the caption, "Me and bae in bed after ! A sick night [sic]".
Ryan also recently got a tattoo of his beau Hughie's name by his heart to prove his love.
He dished on their relationship on FUBar radio, saying, "I literally idolise him. I love him to bits. He's so cute and loving.
"I've been so shallow in the past and I've always been a***d about materialistic things. Now I don't care.
"If anyone said a bad word about Hughie I would literally bite their throat off!"
It's good to see you so happy, guys!