They're one of the cutest celebrity couples we've ever seen and now Stacey Solomon is dropping a pretty huge hint to Joe Swash!
When the lovely Stacey appeared on yesterday morning's The Saturday Show, she happily tried on co-star Gaby Roslin's engagement ring in the ad break to see what it felt like.
Then, when the TV presenter told viewers about Stacey's cheeky move, the singer joked,"It's not true Joe. Well, maybe a little bit!"
Presenter Matt Allwright then quipped, "Joe you're in trouble on so many levels."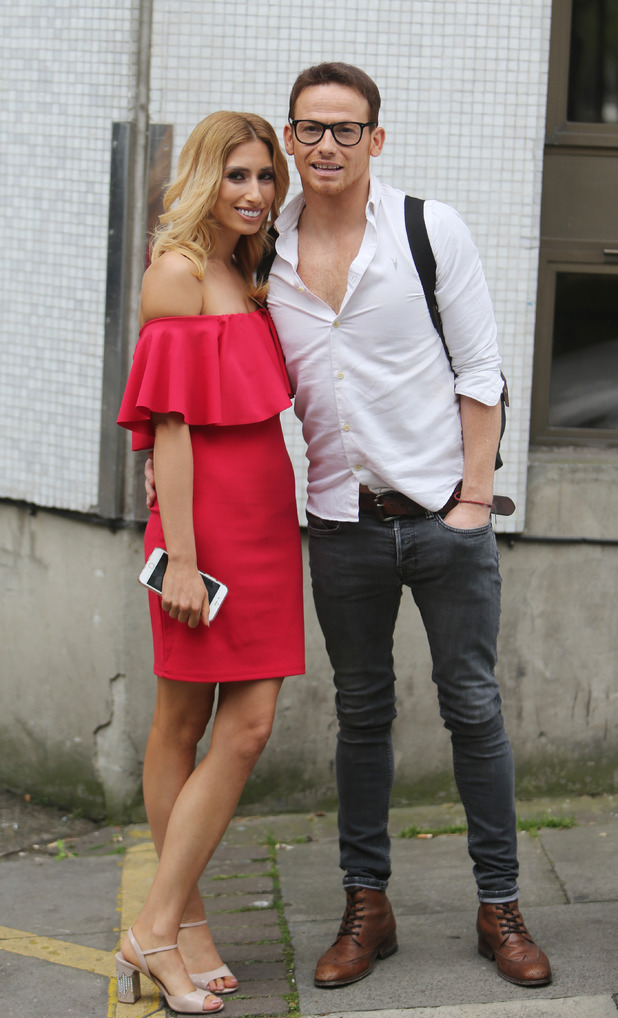 Awww!
The couple have been dating since January and they seem blissfully happy together.
The former X Factor star recently dished on Joe's awks first meeting with her family during an appearance on Loose Women and it made us chuckle!
"Every [week] we have Friday night dinner, there's 22 of us," she started. "Everyone in the family has to come.
"He literally landed on a Friday and said, 'I really wanna see you.' I said, 'Well I've got the family over for dinner, but you can come.'
"I think he was thinking it was going to be just my mum and dad... He literally opened the door and started sweating. My family are like loud Jewish mothers and my dad was like, 'So, who are you?' Poor Joe was just in a state."
We bet they love him now!