Olly Murs has said he's happy being single... but he wouldn't mind a romance if Lorraine Kelly was interested!
The cheeky singer couldn't resist having a flirt with Lorraine while being interviewed on ITV on Friday morning (9 September), after she quizzed him about his love life.
"I'm still single, I'm happy. I'm just keeping my options open, Lorraine, you know. You know I've always fancied you!" he joked.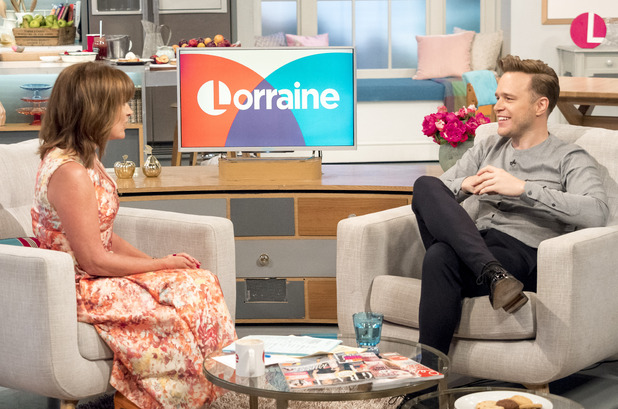 Olly split from girlfriend Francesca Thomas in September
last year, and admitted in June he still wasn't over her. "I'm not over it. I don't think anyone is ever over a break-up. You're always going to think about them and care about them."
He said on today's
Lorraine
that his main focus now is his career, which may be getting in the way of him finding love just now.
"To be honest with you I'm just quite happy being single at the moment, a bit of a free spirit, focusing on work really," he said. "I'm just so career driven, I love my job and I think that unfortunately sometimes probably hampers me having a girlfriend or having someone in my life because I'm constantly working."
He added: "I'm so happy to be doing what I'm doing, and being single I'm enjoying it so... I'll find love somewhere Lorraine."
Olly did have a brainwave for how he could find love when the time is right: his very own dating segment on
Lorraine
! And Lorraine was up for that, joking: "[We could call it] Find Love For Olly."
If that fails, Olly could also pop up on
Take Me Out
, as he revealed the show's host, his friend Paddy McGuinness, has put the offer on the table!
"Paddy McGuinness is a friend of mine and Paddy keeps asking me to come on
Take Me Out
," said Olly. "I'm like, 'Paddy not just yet, not just yet.'"